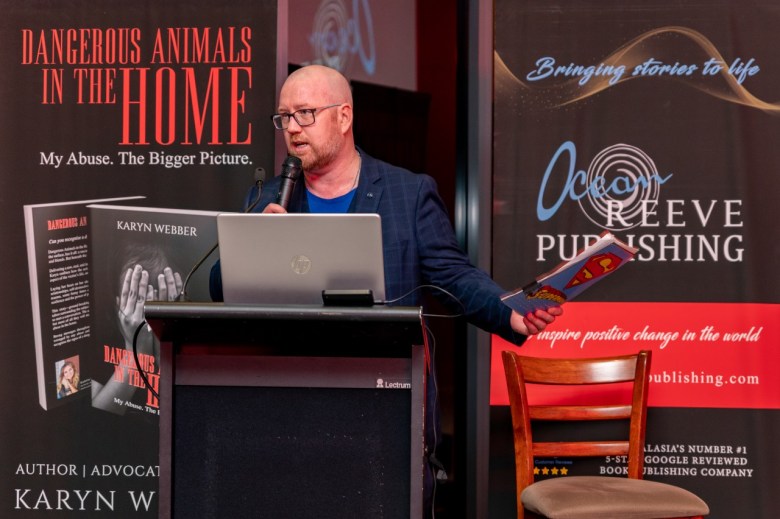 Brisbane-based publisher, Ocean Reeve Publishing, which also owns fourth-generation print business, Clark & Mackay, is among the winners of the 2021 APAC Australian Enterprise Awards.
Ocean Reeve Publishing (ORP) specialises in publishing the works of independent and self-published authors with the company bridging a gap for many writers who may face rejection from the larger publishing houses.
In October last year Ocean Reeve Publishing purchased Clark & Mackay from long-time owner Neil Mackay. Ocean Reeve Publishing had been using Clark & Mackay for their printing needs and this is where the relationship began.
The company's founder, Ocean Reeve, says his business now offers a world-first tailored solution for self-published authors which also includes a mentoring program.
"I created ORP to give first-time authors the tools and support to help bring their books to life and create superhero authors who aim to inspire positive change in the world," Reeve said.
"We give authors control while mentoring and supporting them through the entire publishing process so they're not foundering in the highly competitive book market.
"Our world-first tailored mentoring program provides guidance on everything from writing, designing the cover, printing and marketing."
In awarding ORP with the award, the judges said the company stood out as winners for their exceptional support, attention to detail and consistently good results.
"Judging is rigorous, and the panel does its own extensive research to decide who should receive the awards. We would like to congratulate the team on these very well-deserved accomplishments," the judges of the award said.
Reeve says the recognition by an international organisation is immensely exciting.
"It helps highlight how successful and prominent the indie author scene is and how companies, like ours, are not only listening to what authors need but meeting those needs," he said.
"The award positions us, not only as leaders in Australia who are offering new ways of publishing, but also in showing aspirational authors around the world that they can write the book that everyone has in them, and be supported through the entire publishing process to get their book onto bookshelves and into the hands of their target audience."
In the last year, ORP has doubled its number of first-time authors with many of them hitting the keyboard during COVID lockdowns or used the pandemic to refine and publish manuscripts they had been working on.
"Everyone from stay-at-home mums to self-help gurus, business leaders, victims of crime, and fiction writers are now discovering they can fulfill their dream of being a published author," he said.
"We've worked with 560 authors and published more than 350 books since we started in 2017.
"Some of these authors have had their books picked up internationally or won awards and many are on to their second and third print runs. Others have turned to us for their second book after being dissatisfied with other publishers and they've seen sales increase by up to 60% through ORP."
To see the full list of 2021 APAC Australian Enterprise Award Winners, please click here.
Comment below to have your say on this story.
If you have a news story or tip-off, get in touch at editorial@sprinter.com.au.
Sign up to the Sprinter newsletter