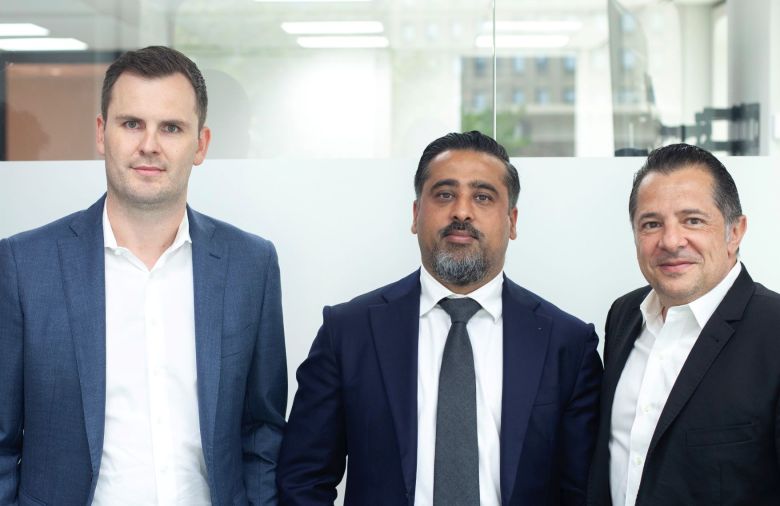 Bridgestone Investments chief executive officer Jahangir Khan says the acquisition of Theo Pettaras' Digitalpress will bolster the digital print production capabilities for the company, which also owns Horizon Print Management and Reech Marketing Services.
Horizon Print Management is a print management and procurement business and Reech Marketing Services is a marketing services business focussed on customer acquisition and retention.
Pettaras announced yesterday that he had sold the business he started 15 years ago to Bridgestone Investments but himself and his entire team would be staying on to run the operation under the new ownership.
The Digitalpress factory at Waterloo will also remain and will function in addition to a separate print hub and showroom in Walker Street, North Sydney, servicing the print needs of retail clients and advertising agencies.
Bridgestone Investments CEO Jahangir Khan welcomed the acquisition.
"I am excited about the prospect of working with a prominent industry leader in Theo Pettaras, the current founder and owner of Digitalpress as well as adding a highly skilled multi award-winning team to our portfolio of companies," Khan told Sprinter.
"As a result, Digitalpress will bolster our digital print production capabilities and conversely ensure a wider array of quality products and solutions for its customers with our ever-expanding suite of digital businesses.
"This acquisition also firms our commitment and belief in the industry and is a testament to the fact that businesses that are cognisant of environmental changes and are vigilant in their adaptation of innovation and technology will always remain above the competition and succeed."
Bridgestone Investments has big plans and has already invested in a HP Indigo 7r Digital Press to handle digital printing needs. It has also branched out in the wide format sector through the addition of Fujifilm flatbed presses and a Kongsberg digital cutting machine.
It is also offering access to a suite of services available through the Bridgestone Group of Companies including customer insights and research, marketing distribution and loyalty programs.
Pettaras said the decision to sell to a marketing and communications consortium that truly values print as a medium meant the deal mutually benefited both parties and would ensure a successful continued journey for Digitalpress, its staff, supply partners and the industry as a whole.
Negotiations for the sale began in the latter part of 2019 with the acquisition settled on February 3, 2020.
"This is a very strategic acquisition and a perfect fit that suits the objectives of both parties. We share similar values and passion for all forms of marketing communications. It really is very exciting," Pettaras said on Monday.
"My future is definitely set in print and the potential to incorporate other aspects of marketing communications to print provides vast untapped opportunities.
"I wanted all my team to feel secure in knowing that we were passing the baton of our iconic brand to a global company that recognises it and has equal passion to continue its journey for greater success.
"Decisions like this are not easy and must be considered carefully."
Bridgestone Investments is an investment consortium which focuses on investment in the marketing and communications industry segment. Since its inception it has continued expanding organically and by way of acquisition.
The company has offices in Australia and Malaysia with new offices opening in India, Thailand and Indonesia in 2020.
Caption:- L-R Horizon Print Management general manager Stuart Page, Jahangir Khan and Theo Pettaras.
Comment below to have your say on this story.
If you have a news story or tip-off, get in touch at editorial@sprinter.com.au.
Sign up to the Sprinter newsletter