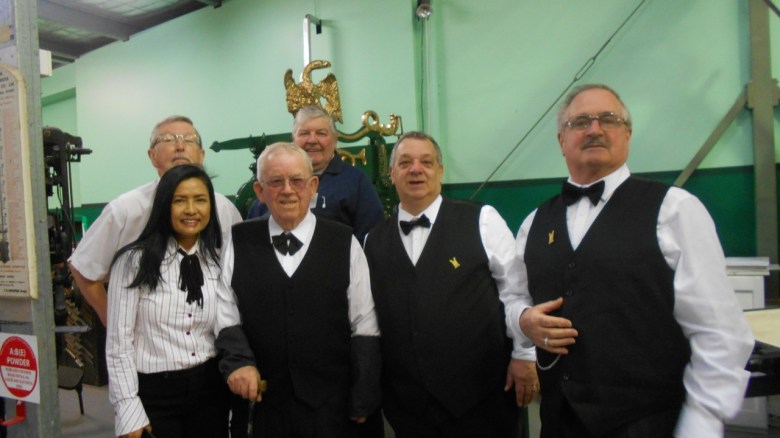 The Penrith Museum of Printing has turned 20 years of age in June, celebrating its growth from being a very small museum to becoming one of the only working print museums in Australia.
Established in Penrith NSW, the museum is based on a typical 1940's printing house and holds a collection of printing machinery and equipment ranging from mid 1840's to the 1970's.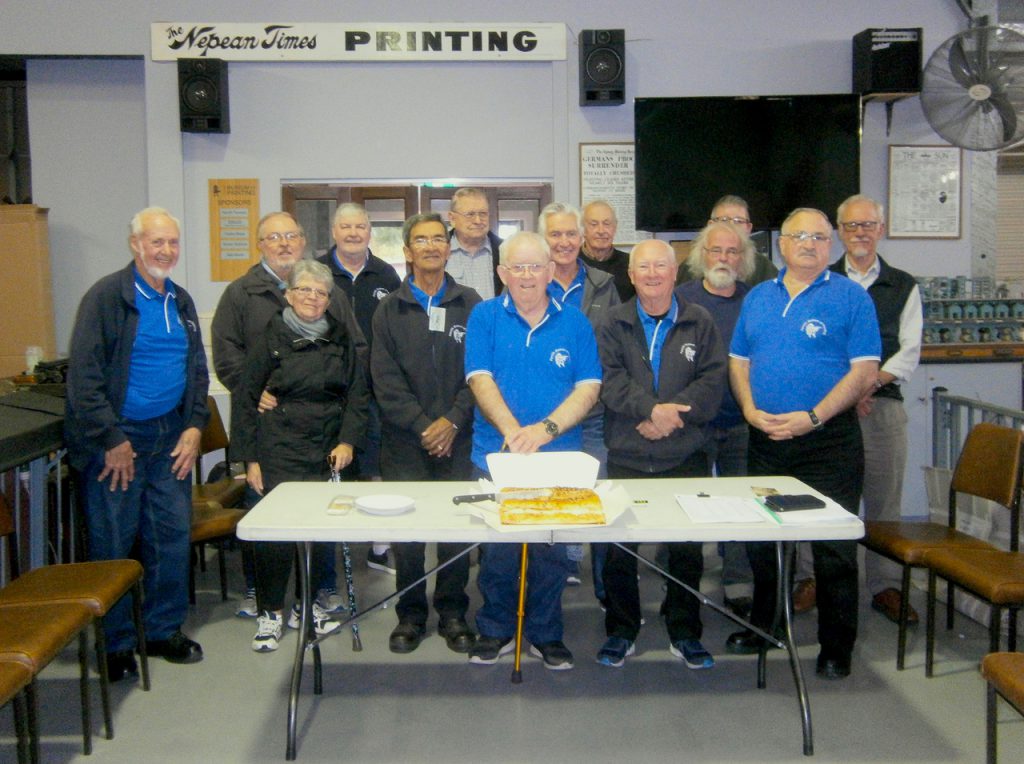 Run by a team of volunteers, including Bob Lockley, former group director of print and distribution at Fairfax, the museum was born out of the closure of a local newspaper, The Nepean Times, founded in the 1880s.
​The story of the museum begins with Alan Connell, the founder of the museum, who had a desire back in 1987 to develop a 'working museum' of letterpress printing machinery and equipment.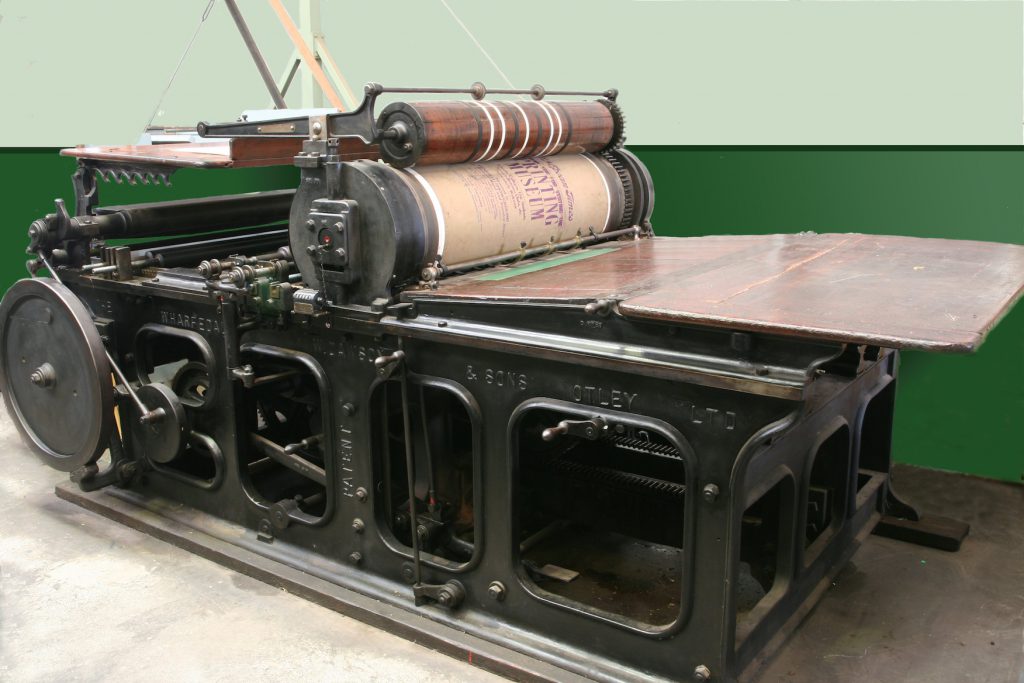 He started collecting items obtained primarily from The Penrith "Nepean Times" Newspaper, as well as printing establishments from throughout NSW.
Connell laboured for many years as he wanted to create this museum that would be capable of show-casing fully operational printing equipment for present and future generations.
"After The Nepean Times plant closed down, the equipment was all found rusting away and Alan approached the owners about resurrecting that equipment," Lockley told Sprinter.
Connell then continued collecting other print items from around Australia, many of which were donated by present and or past printing establishments.
But many years had to pass before Connell's dream was able to be fully realised via a Commonwealth Government Federation Fund Grant. This grant funded the building, which houses the equipment. The Penrith Museum of Printing was officially opened on 2 June, 2001.

Today, the Penrith Museum of Printing is a not for profit organisation dedicated to the preservation of letterpress printing.
Its important collection displays the Australian letterpress printing heritage to the visitor, with original copy being turned into lead based lines of type utilising the linotype machine and/or handsetting lines by compositors, through to the print production stage by machinists on small, and or large printing presses. ​​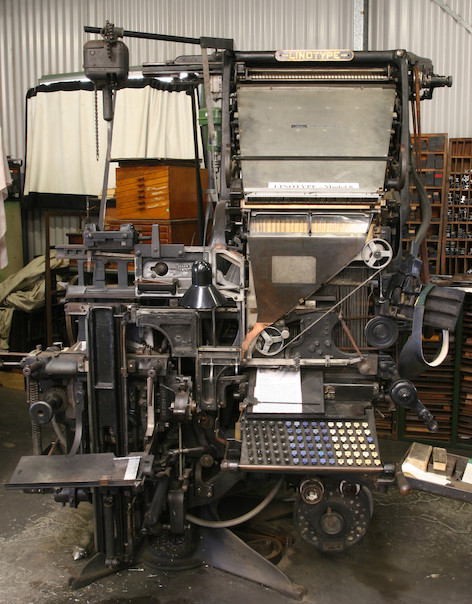 "Our collections – from the 1940s, '50s, and '60s – are all operational in the museum. In addition, we have a very extensive library and enthusiastic volunteers that ensure it all functions. We conduct tours for visitors of any age and run courses including letterpress printing and setting type by hand," Lockley said.
"With regards to keeping the equipment running, there are several volunteers that are handy. Because many of these machines are old, we can't source much of their parts anymore if they malfunction, so we either need to have parts made or we get lucky and find another piece of equipment that we're able to cannibalise parts from.
"That's our point of difference from other static museums."
The museum's pride and joy
The museum has one of the oldest working newspaper presses in Australia. This Columbian Press, manufactured in 1841, was purchased by the Carcoar Chronicle and imported from England in 1872, then transported across the Blue Mountains by bullock cart, where it printed the Carcoar Chronicle till 1939.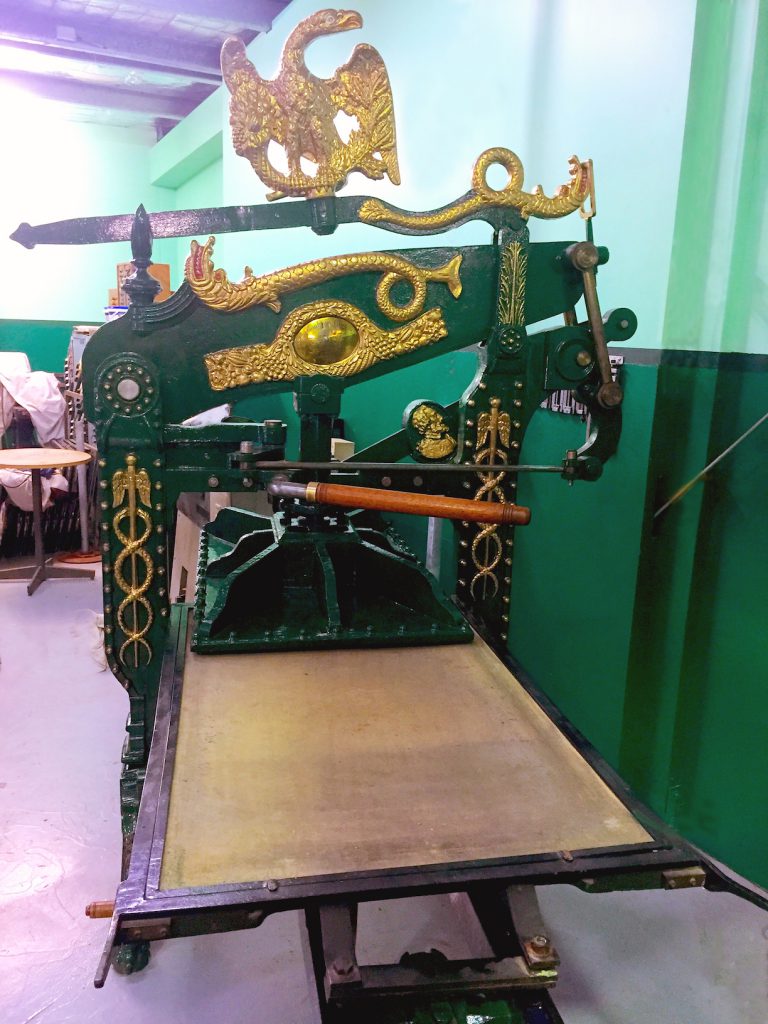 It was rescued by John Fairfax in 1973 and restored and put on display until Nine purchased Fairfax. This 180-year-old press is now operating again in the Penrith Museum of Printing.
"The Sydney Herald was first printed on a Columbian press in 1830, exactly like the one on display at the museum. It was imported from England by the two chaps who started The Sydney Herald. When Fairfax bought The Herald in 1841. The Herald printed on the Columbian for 22 years," Lockley said.
"In those days, the population for the whole of Australia was just 70,000!
"We also have an Albion press that was originally used by diamond and watch specialists Angus & Coote in Sydney as a proofing press for its catalogue artwork."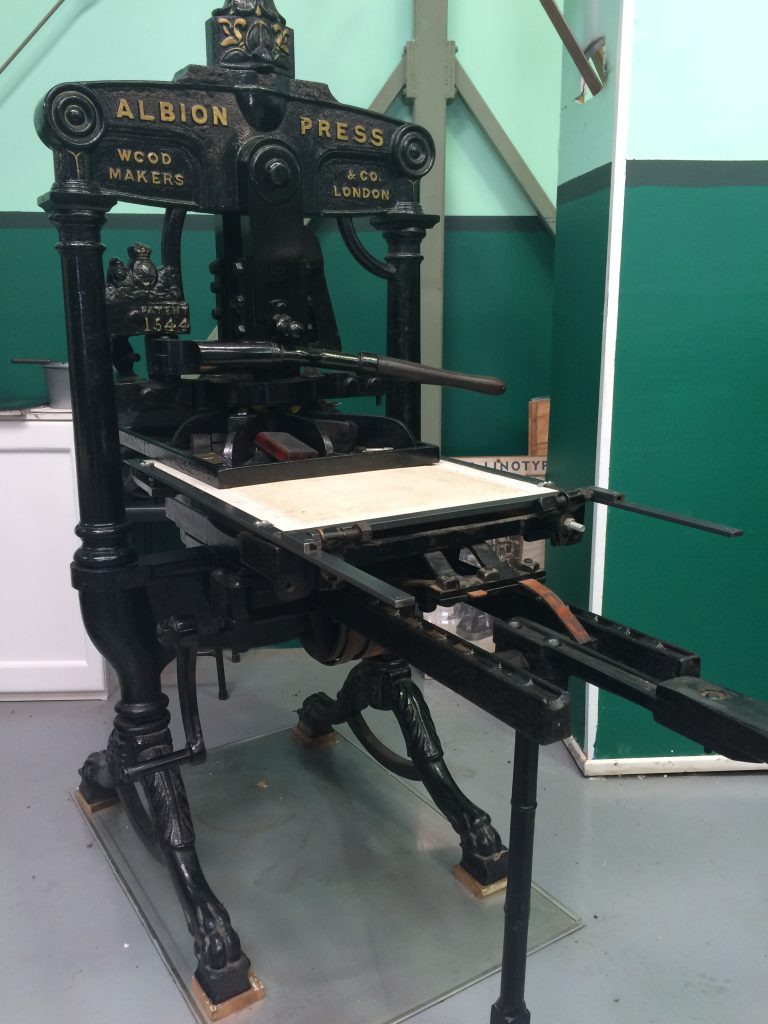 The Museum has six linotype machines and seven letterpress machines that are all operational, ranging in ages from 1841 to the 1960's. All the machines are demonstrated at the Penrith museum and are powered by hand, foot and electricity.
The museum's equipment and venue has also been featured in a number of movies – Wildboys, Peter Rabbit 1 and 2 and Ladies in Black.
"Ladies in Black had a scene in the movie with actor Shane Jacobson operating the linotype and a couple of our members in the background typesetting. Wildboys and Peter Rabbit 1 and 2 leased some equipment to be showcased in parts of the movies," Lockley said.
Challenges faced
Just like all other industries, The Penrith Museum too is facing challenges resulting from the emergence of COVID.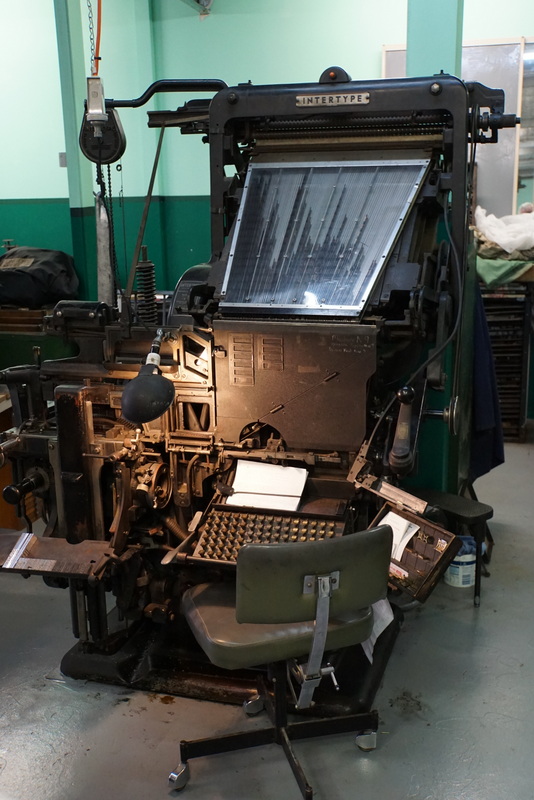 The pandemic impacted the museum during lockdowns, but it has managed to stay running through the appointment of some sponsors – Impact International, Finsbury Green and Bright Print Group (gold sponsors); MISTBIT Pty Ltd and JDA Print Recruitment (silver sponsors); andRoden Print, Tony Wolf & Son Quality Printers, PEGRAS Group, and Imagination Graphics (bronze sponsors).
It also received generous donations from Ball and Doggett and the Focus Group.
"When COVID hit and lockdowns happened, the museum's operations and revenue were affected and as a not for profit organisation, having these sponsors has been very helpful. All these sponsors have come from the industry, which is very heartwarming," Lockley said.
"We need more gold, silver and bronze sponsors to keep going, or people who are even interested to donate without being a sponsor."
"We were just building up our tours again recently before getting hit with the most recent wave of lockdowns. So, we're suffering the same situation as everybody else."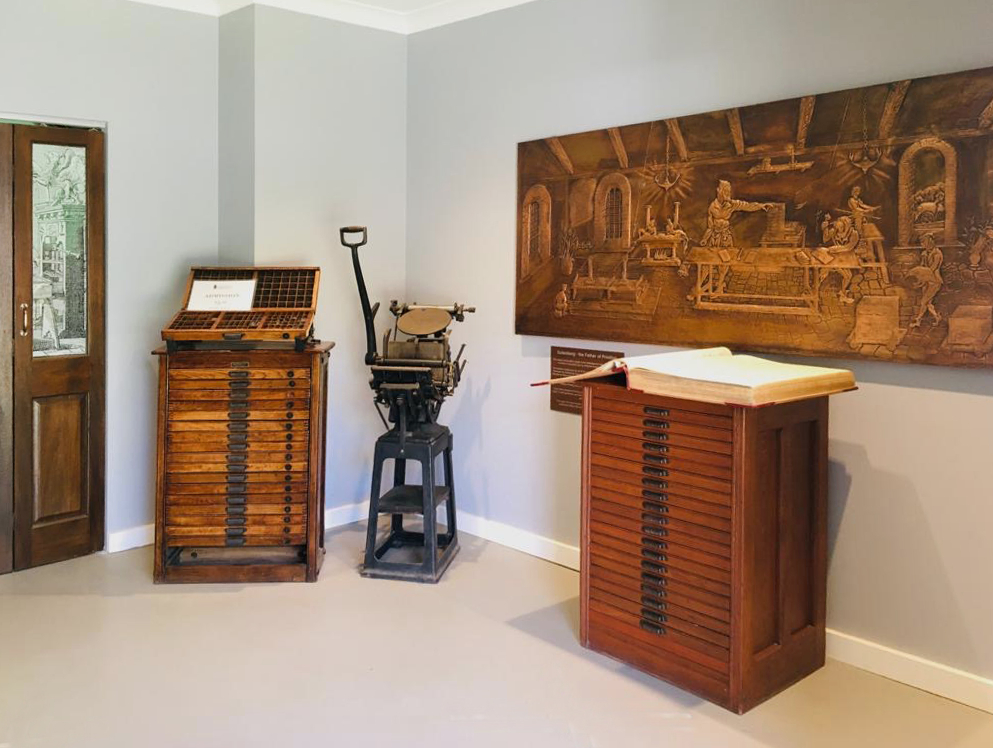 The museum is also on the lookout for a new premise to relocate to as its current owners are selling off the site.
"We've got to move from our current premises in the next three to five years. The current owners are going to sell the site and we need a new home. We're looking at options in the same area within Penrith, and would hopefully love to collaborate with some like-minded people or museums to preserve the past for the future generations," Lockley mentioned.
"We are small in size and have a lot of equipment being offered to us. We hate to knock it back because there's no place to put it."
The museum went through a lengthy renovation process in 2018.
To date, the museum has a current membership of about 35 people, but Lockley said this base needs to grow to include a younger group of people. He is calling out to the industry to step forward to keep the museum going.
"The biggest challenge is finding younger members to take on the reins and learn how it's all done so that the museum can be preserved for the future. A lot of the people that currently run the museum are older, so we need a younger generation of people to come in and learn how we operate," he said.
"We've got quite a collection of printing items after being in operation for 20 years and it would be great for us to be able to capture the past to preserve for the future. Our anniversary is a significant milestone for us, but we've reached our pinnacle and need to make sure it's available for the future generations."
Comment below to have your say on this story.
If you have a news story or tip-off, get in touch at editorial@sprinter.com.au.
Sign up to the Sprinter newsletter