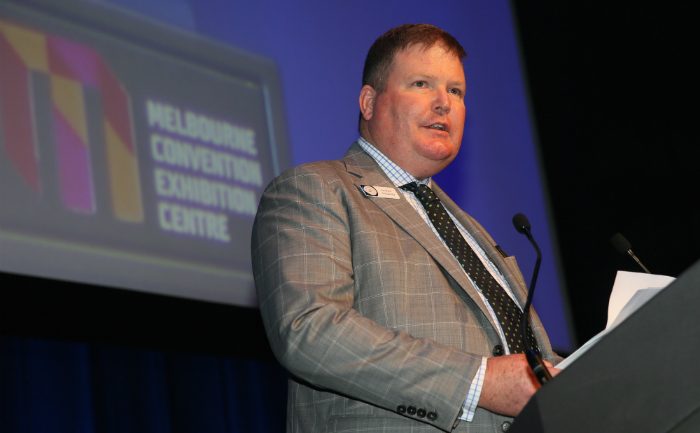 Small to medium sized printers across Australia are reporting significant issues regarding internet and telephone reliability as the NBN continues its rollout.
It is hard to quantify the number of jobs lost when customers can't get through on the phone or by email, but many printers spoken to by Sprinter said they are definitely losing work due to continual dropouts in both voice and email services.
Complaints to Telstra and the NBN often result in a reimbursement of service costs but don't cover income lost in business opportunities that may try to cross the door but can't get through due to a fractious internet service.
The Print and Visual Communication Association (PVCA) was having some telecommunication problems of its own so put out a call to its members to see who else was in the same boat.
PVCA chief executive officer Andrew Macaulay said the responses came thick and fast with about 40 printers so far reporting a litany of internet and phone related issues. Many printers are having to divert their office phones to their mobiles just to keep receiving calls with one based in regional NSW having to do this for the last four months.
"The responses we are getting suggest to me it is bigger and more widespread than we originally thought. I thought we were dealing with something in western Sydney but it seems we are dealing with something that is all over the country," Macaulay told Sprinter.
"These are real problems. How does a SME with three or so employees deal with being down for a third of the year? It is breathtaking."
Macaulay is encouraging all printers who are having problems to document their issues and report them to both the NBN, their local MP and also the Telecommunications Ombudsman.
"Once the complaints have been made with both the local MP and the Telecommunications Ombudsman, I can then raise it with Paul Fletcher, the federal minister for Communications," Macaulay said.
To make an online submission to the Telecomunications Ombudsman, please visit: https://www.tio.com.au/
Aaron Earner owns Bribie-Island based Victory Press in Queensland and has had the NBN installed for both his phone and internet lines since 2017.
"It's been a disaster for our industry," Earner told Sprinter.
"Every week we get drop-outs and nothing happens. Sometimes it is just for a few minutes but it slows everything down. It is hard to quantify what the effect has been on the business. How do we measure that? I have no idea how much business I may have lost by not receiving telephone calls and also the email side of it too. There has been a major problem with communications with both voice and email. I would consider this a disaster.
"It hasn't been a fully reliable system for a long time."
Tony Masters owns Morgan Printing which is six kilometres from Sydney's CBD in Russell Lea and is still six months away from having the NBN installed but the problems associated with laying the cabling have left his business without internet for sustained periods seven times so far this year.
"For us it is downtime on the actual internet. We have one fixed line for internet running into our factory and that is the one that always seems to go down. The phone lines get a bit crackly but we are usually able to put up with that.
"When the internet goes down we have a backup wireless system but it only runs to the computers that are linked to the wireless router so the ones that are in the other part of the factory don't get it and then we have to move people around and have them take turns on the computers."
Masters says this creates a great deal of inefficiency in the business and definitely slows down the ability of his staff to respond to customers and get jobs on the press.
He has lodged a formal complain now to the telecommunications ombudsman outlining the seven outages his business has had this year, with one lasting three weeks in January as many technicians were on leave and could not come out to fix the cable which he said was damaged during NBN rollout.
"Even if the outage is just for a day it creates havoc. We revert to trying to manage via our mobiles in the interim. We need to have a fast turnaround for emails. When jobs come to us we need to be able to process the jobs quickly. People are not waiting around for two to three weeks anymore. "Most people need their jobs yesterday so we need a fast turnaround and any sort of delay in getting those jobs into us and on the press or getting back to people could be the difference between winning and losing a job.
"The internet is the major form of contact and without it we are floating in the water with no paddle."
Comment below to have your say on this story.
If you have a news story or tip-off, get in touch at editorial@sprinter.com.au.
Sign up to the Sprinter newsletter