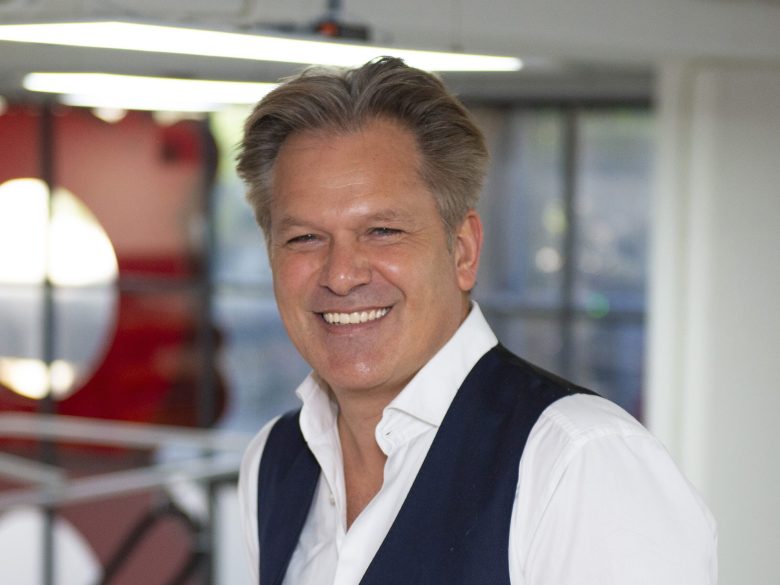 This article first appeared in the March 2022 issue of Australian Printer
Carbon8 is going from strength to strength, having recently added a repertoire of four gold awards and a bronze award to its belt at the National Print Awards (NPAs) which took place late last year. As one of Sydney's leading commercial print businesses, the company has taken a creative approach to keep its business going and its staff employed. AP spoke to one of its two directors, Peter Musarra, about what makes the business tick.
Q: What is fuelling Carbon8's upward momentum?
Peter Musarra (PM): Ultimately, it's a deep passion for our craft and enjoying the fruits of our labours, having built a business that is robust and capable. There is a continued and growing appetite for beautiful things. Whether you're a small start-up or a multinational brand, if you need to have a provider that can scope and execute reliably, and there are less and less players in our space that can truly offer that. Carbon8 see a fantastic opportunity to grow our client base rapidly serving them with a consistently better than industry-best standards.
Q: Can you tell us more about Carbon8's wins in 2021?
PM: 2021 was another hard year, navigating COVID and supply chain shocks, but we were lucky enough to win big at the NPAs and once again being recognised in the Power50. Winning our four gold awards at the NPAs was the most successful we had ever been and it's always a point of pride to be recognised for our work.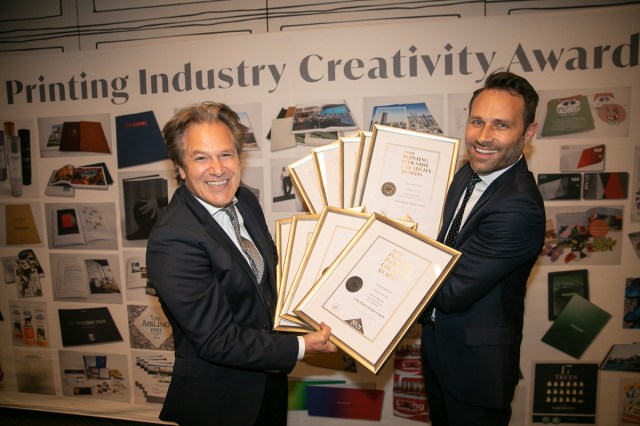 We serve some of the most ambitious and creative businesses one could hope to serve, that are constantly looking for that point of difference in their marketing materials. To have a physical printed piece, something tangible, that truly captures and represents a brand is a very powerful tool to engage customers with.
We work with our clients, collaboratively, backed by our vast array of in-house machinery in many cases to keep producing innovative, engaging and above all else, effective print collateral that allows us to remain one of the most well-respected print companies. We're thankful each day that our clients entrust so much of their work with us but conscious that we can never take it for granted.
Q: What are some of the biggest growth areas for Carbon8?
PM: We supply the property and development sectors, which were one of the first that seemed to re-emerge as COVID lockdowns eased. They have been strong buyers of our type of work that often requires tight timelines, as well as high quality with diverse and creative multi-piece solutions.
During the last couple of years of COVID, we brought both case-making and section sewing in-house, largely as a response to this sector pushing for additional options and complexity. We continue to grow well in our wide-format division and are finding strong demand for the more unique capabilities we have such as printing onto woods, acrylics, fabrics, and book-binding cloths and SwissQ's haptic printing ability.
Having such formidable capability under the one roof, we are supplying more to the trade as others search for a dependable provider that they can partner with to complement their operation. We continue to actively try to grow areas of our business that many others try to avoid as our strategy is to develop new unique offerings in the hope of avoiding the mass market where so many other larger players can dominate a smaller company such as ours.
Q: Looking back at Carbon8's beginnings to what it has become today, is this the direction you envisioned for the business?
PM: On the surface, yes, maybe not necessarily manifesting in the scale and diversity of machinery. However, Carbon8 was forged some 14 years ago with creativity at its core. We saw a gaping hole in the market at the time, that most creatives worth their salt were struggling to find a print house that spoke their language and truly wanted and could bring their ideas to life. Ken [Kenneth Beck] and I set out then to serve that exact market and we are still doing that on a larger scale today.
Q: What have you had to do to steer change within the business, especially during COVID?
PM: Let's face it, the last couple of years has been an absolute rollercoaster with just about every industry being belted one way then the other. Carbon8 wasn't immune to this – our revenues were brutalised during lockdowns, which reflects how much our products support physical connections between people.
It's already well documented how fortunate we were to win work producing face shields at the onset of COVID. This certainly changed the trajectory of the last two years, from one of weathering the storm to one of positivity, self-reliance (to a point) and confidence to invest and come out of the pandemic with wind in our sails.
Having added or upgraded so many in-house capabilities the last two years has turned out to be a strength as well, as supply chain constrictions meant that being overly reliant on outsourced elements is a business weakness.
No one has a crystal ball, however wargaming in the business sense is a necessary constant. We have continued to invest in the latest and best technology we could afford. That's a very important point – 'the best technology you can afford'. Some tip the scales too far in either direction.
Q: What is your short- to medium-term vision for Carbon8's future?
PM: Short-term, we want to consolidate and level off after the rollercoaster that was and begin to see consistent returns (unbroken by lockdowns) on the numerous investments we've made recently.
Medium-term, we aim to continue to drive software, automation, and efficiency within Carbon8 to put some measure of downward pressure on costs to offset what seems to be the incessant upward path of many of our material and labour costs. We see it as highly likely that we will acquire a like-minded business somewhere in our future as we all seek to find and retain the ever more elusive customers for our products.
Q: How will Carbon8 support its customers moving forward?
PM: We're hearing from our customers that sustainability is now one of the most important things we can offer them. Gone are the days that being FSC-certified meant that you we are doing everything they required of us.
As an industry we need to become better at telling our story, how printing can be sustainable, does not pollute in the way that electronic media can and creates products that have lasting value that don't need to be charged or upgraded.
We haven't been good at telling this story but we're doing our bit to tell our customers so that they don't cut more print in the mistaken assumption that other communication methods are inherently more sustainable. Couple this with doing what we always love doing – printing – and making memorable communication pieces, and the rest is out of our hands largely.
Q: What will be your direction in leading this charge?
PM: Carbon8 will continue to champion our craft that is the printed form. We also align closer with the like-minded and build stronger alliances with them. Carbon8 always listens harder to our clients and the forces that surround us, so we are focusing on providing both valuable and sustainable solutions.
Ultimately, to have a successful printing company now is to have to defy gravity daily. With the industry around us in some measure of slow decline, we need to keep improving our product and services while looking for opportunities to save.
One of our proudest initiatives for the year came as we installed our nearly 200 solar panels on the roof of our Marrickville factory. Combining this power of our own creation now with our move to 100 per cent renewable energy sourcing through the GreenPower initiative, we are not only able to deliver for our clients creatively but helping them answer the hot topic of sustainability.
This is a win for both the environment but also the many clients that call Carbon8 their partner. Our investment in solar and renewable energy is not only about ethics; we firmly believe that this financial cost will see returns that will drive further upward momentum in the years to come.
Comment below to have your say on this story.
If you have a news story or tip-off, get in touch at editorial@sprinter.com.au.
Sign up to the Sprinter newsletter