Canon Production Printing has announced that the Canon Colorado M-series and UVgel 460 white ink has been recognised and approved, as part of the 3M MCS Warranty program.
This approval provides assurance that applications printed on the Colorado M-series in combination with the UVgel 460 and 3M's approved media will achieve the highest quality standards. Applications covered by the 3M MCS Warranty include vehicle graphics, signs and displays, floor graphics, as well as transparent film and multilayer applications such as window graphics and many others.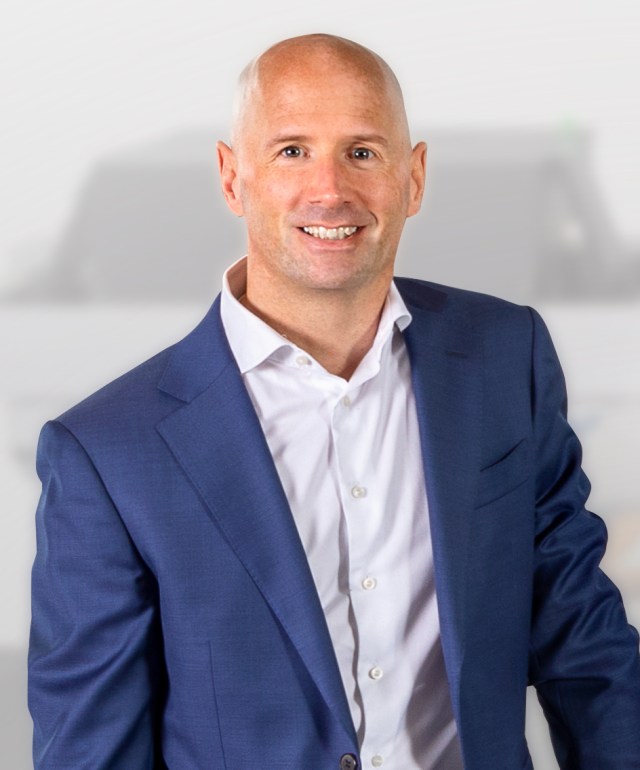 "With our breakthrough UVgel technology at its heart, the new Colorado M-series is giving the market a fully modular printer platform that now can also handle the high-margin white ink applications effortlessly. By securing the 3M MCS Warranty for the M-series including white ink, we are executing our long-term strategy to change the way large format graphics and other applications are being produced," Canon Production Printing large format graphics vice-president Dirk Brouns said.
"And with that we bring creativity, efficiency, and profitability to our customers and sales partners. By working together with key industry partners such as 3M, we are continuing our mission to offer print service providers a continuous growth of opportunities in this exciting market, driven by our unique UVgel technology."
To qualify for the approval, the Colorado M-series and its UVgel 460 inks including white, in combination with a variety of 3M media, successfully passed a series of rigorous tests carried out under 3M's stringent assessment conditions.
Underpinned by the thorough testing of ink, printer and media combinations, including also 3M's elaborate weathering technology, the 3M MCS Warranty gives both print service providers and their customers peace of mind and confidence that their images will perform as expected for the intended lifetime of the printed graphic.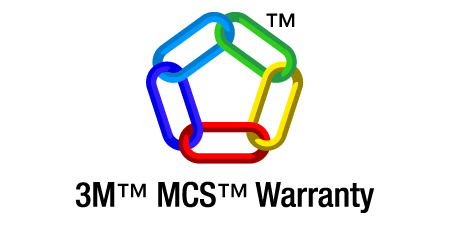 Widely recognised as a de-facto industry standard and representing the most comprehensive, all-inclusive warranty for finished graphics, the 3M MCS Warranty provides non-prorated protection for the graphic's intended lifespan, including protection against fading, cracking, peeling, blistering, discoloration and many other aspects of graphic performance.

The Canon Colorado M-series was launched earlier this year and is designed as a single, fully modular platform that can be configured to customers' needs and grow with their business, with easy in-field upgrades.
The scalable series includes two base models (M3 and M5) offering a choice of output speeds, with the option to upgrade from one model to the other. Both printers can be easily upgraded to include white ink (M3W and M5W).

The Colorado series is Canon's most productive 64-inch printer family and uses the unique UVgel ink technology which now also includes white ink. It incorporates all the best aspects of alternative ink technologies, such as the colour gamut and light fastness of eco-solvent, the fit-for-indoor use and quick drying time of latex and the productivity and low-temperature printing process of UV.

The inclusion of a white UVgel ink for the 3M MCS Warranty program maximises the scope for customers to benefit from UVgel's renowned performance advantages for a full spectrum of premium graphics – for example window graphics, labels, interior décor and many multi-layer applications.

UVgel inks produce odourless, ultra-robust output fully certified for indoor use, as well as being very durable for outdoor use. And with customers benefitting from zero VOC emissions, zero hazardous air pollutants and a low average ink usage of 5.9ml /m2 across the more than 3000 UVgel engines installed worldwide, UVgel has already proved itself to be a sustainable and cost-efficient alternative for latex and eco-solvent technology.

"At 3M we take pride in the ability to provide graphics manufacturers the widest selection of premier printing solutions. Extending the warranty through our partnership with Canon and their growing UVgel portfolio, reinforces our commitment to quality and to our customers' success, which in turn inspires confidence in the printed graphics," 3M commercial branding and transportation division vice-president of graphics and personal auto business Woonsik Shim said.
The Colorado 1630, Colorado 1650 and the new Colorado M-series with the UVgel 460 ink set, which includes white ink, are now all approved for the 3M MCS Warranty program.
Canon is also seeing a rapid growth in the take-up of its Colorado platform and patented UVgel technology and, in 2020, invested in a new, state-of-the-art ink factory at its HQ in Venlo, Netherlands, which is now fully operational and increasing its production capacity continuously to keep up with demand.

Comment below to have your say on this story.
If you have a news story or tip-off, get in touch at editorial@sprinter.com.au.
Sign up to the Sprinter newsletter