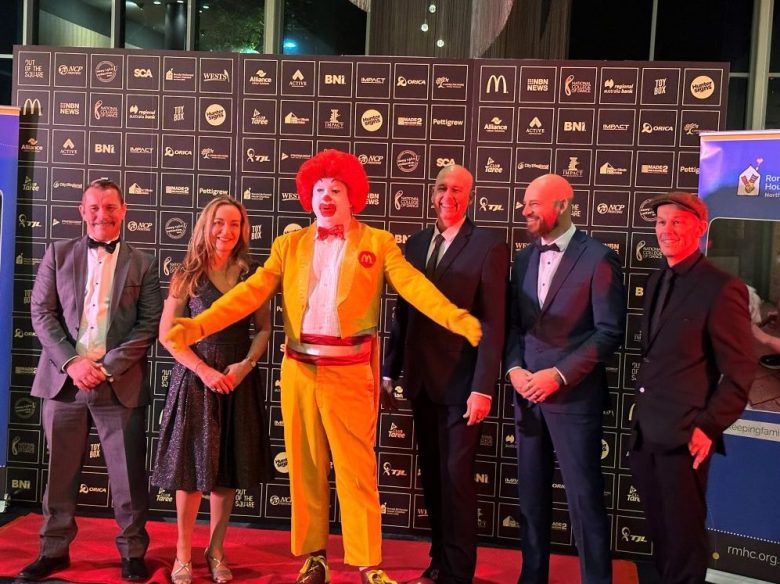 Above (l-r): 2023 RMHC Ball: Bright Print Group's Matt Short, Debbie Burgess, David Small, Matt Jackson and Stewart Hamson

Bright Print Group joint managing director Debbie Burgess will soon participate in the 2023 CEO Walk In My Shoes immersive experience, supporting the Ronald McDonald House Charities (RMHC) Greater Western Sydney, on 26 – 27 October.
The experience, open to CEOs, senior managers and board members, allows participants to experience a day in the life of a family who stays at RMHC as well as gain some insights into the services the houses provide to seriously ill and injured children, teens and their families.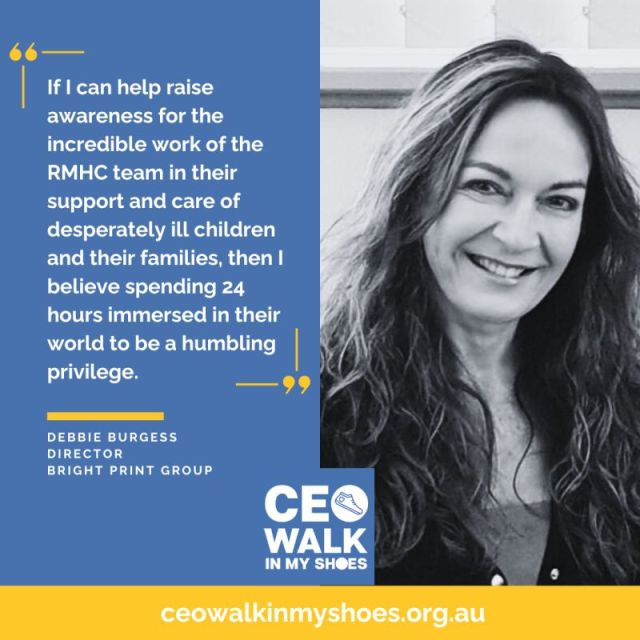 "If I can help raise awareness for the incredible work of the RMHC team in their support and care of desperately ill children and their families, then I believe spending 24 hours immersed in their world to be a humbling privilege," Burgess said.

"Many years ago I watched two girlfriends struggle with caring for an extremely sick baby. One came from regional NSW and the other lived at North Parramatta. Both of their little girls were born with genetic abnormalities. Both of the little girls were in hospital for the first six months of their lives. One didn't come home, the other is now 26 and still requires full-time care. I too had a little girl who never came out of hospital. I know the pain.

"Illness, sickness, disability and critical injury of a baby or child, can strike any family, at any time. When it happens many parents/caregivers have to give up their employment. It's a horrendous, heart-wrenching experience even if you have family support and an income to weather the storm. But many don't and the loss of employment, or the remoteness of living away from everything that is familiar to you, at the same time as trying to make sense of what has just happened, is traumatic.
"That's why I choose to help where I can and to bring a spotlight to the critical support provided by RMHC."
Up to 12 CEO Walk In My Shoes participants will spend 24-hours walking in the shoes of over 1,500 families who are supported at the RMHC's 60-room house in Westmead every year.
This 24-hour overnight immersion will include:
Cooking and serving dinner and breakfast to RMHC families
Guided real life scenarios, gaining a better understanding of what families experience every day
Using your professional skills and knowledge to tackle a business issue, together
A unique insight into what it takes to run the 60-room RMHC house.
All participants are set the goal of raising minimum $2,000.
To nominate yourself (or your boss) go to www.ceowalkinmyshoes.org.au, call RMHC senior partnerships manager Matthew Mifsud on 0402 623 866 or email Matthew.Mifsud@rmhc.org.au.
Bright Print Group has also donated thousands of dollars' worth of printing to support RMHC and participated in the charity's Meals from the Heart – a group volunteer program that invites corporate, social, community or other groups to cook and share a dinner with the families staying at Ronald McDonald Houses.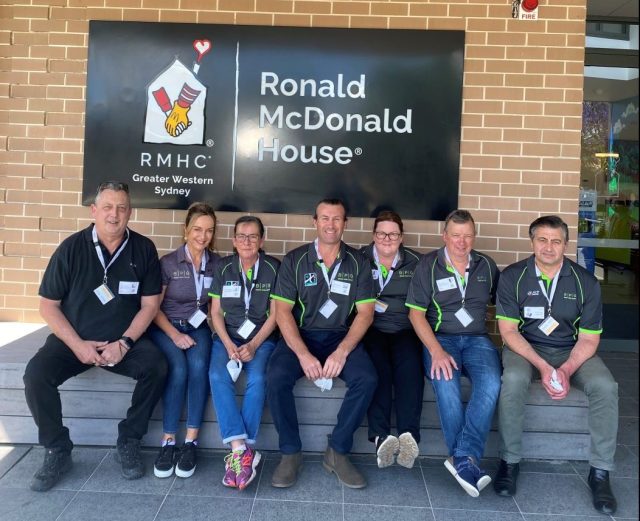 Comment below to have your say on this story.
If you have a news story or tip-off, get in touch at editorial@sprinter.com.au.
Sign up to the Sprinter newsletter