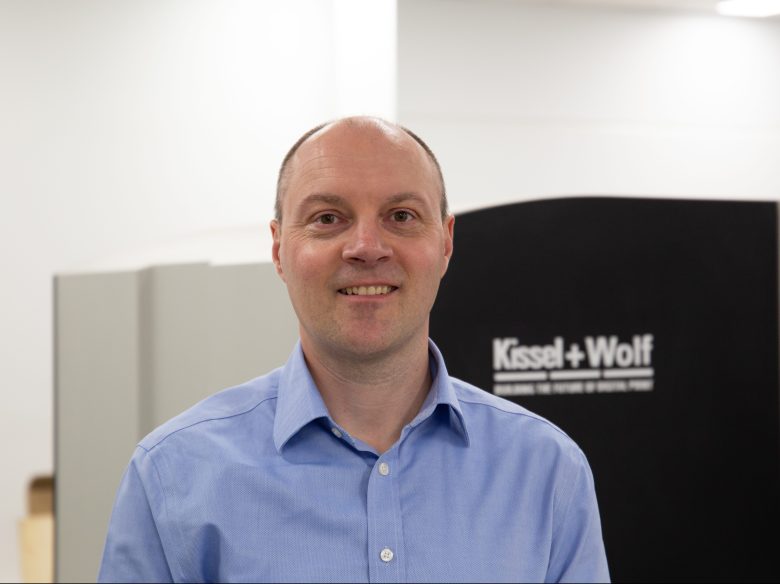 This article first appeared in the September issue of Australian Printer, authored by Kissel + Wolf A/NZ industrial print and packaging business development manager Jamie Weller
Considering supply chain deficiencies, price increases in materials and global challenges around transportation, everyone is trying to do more with less. The same is true when it comes to the shortage of skilled labour in the printing industry and the never-ending challenges around COVID, creating an unpredictable business environment. In addition, consumer demands are driving accelerated product cycles.

For printers to overcome these challenges and grow their business by adding little to no additional staff, implementing a solid workflow should be top of minds and a priority.
This will allow them to handle existing jobs and more jobs with fewer people more effectively and build an agile workflow. Having a solid workflow in place will improve the order to shipment time, resulting in faster turnaround and higher customer satisfaction. MIS systems are crucial to delivering a fully automated print production environment that also involves digital front ends and digital presses.
Kissel + Wolf Australia has partnered with best-in-class workflow and MIS solutions from ESKO and the team at eProductivity Software Solutions.
As ESKO is well-known for its structural design software ArtiosCAD and the ArtPro+ native PDF prepress editor, the powerful solution printers want to consider and investigate is ESKO's Automation Engine. This solution allows printers to automate, standardise, and improve their prepress workflows with accelerated benefits across the entire organisation.
As for our eProductivity Software Solutions, they are business and production workflow technologies purpose-built for the print and packaging industry. One of the solutions we offer is PrintSmith Vision.
PrintSmith Vision is the affordable print-management software solution that understands and automates print operational processes in franchise shops, small print shops, print-on-demand, and in-plant facilities, including print estimating, production, accounting, sales management, and e-Commerce.
Our workflow/MIS systems offer the widest breadth of features, which are uniquely suited to commercial printers, in-plant print centres, franchise print operators, digital print shops, sign and display graphics as well as labels and packaging converters.
As a cloud-managed solution, there is no need to worry about server availability or uptime. The professional services team keeps the solution up-to-date and running smoothly, alerting you to potential threats and providing 24/7 monitoring. The open architecture and connectivity are also unique and allow for seamless integration.
All the solutions we offer are open and flexible, meaning depending on the customer's requirements the migration and implementation are manageable. The software solutions are designed to meet our customer's unique needs while seamlessly integrating with the organisation's existing technology.
Together with the ESKO and eProductivity Software Solutions teams, it is paramount for Kissel + Wolf to provide local support.
Before deciding on the required features, our recommendation would be to schedule a discovery call. During this call, pain points will be identified, existing workflow/MIS systems mapped out and the desired end state discussed.
The basic features should include estimating, order management, financial management, scheduling, shop floor data collection, mobile views, vision dashboard and if opting in for a Web2Print module, integrated credit card processing.
Here's an example of how a customer benefitted from using the eProductivity Software Solutions workflow/MIS technology:
A commercial printer was running an old DOS-based estimating system. After stumbling along for a couple of years, the printer decided the time was right to install a complete, integrated MIS system.
The printer was familiar with the ePS PrintSmith Vision management information system, and after a review of several options, decided it was the best solution for the business.
The customer was impressed with the capabilities of PrintSmith Vision, and they knew the system had the ability to grow along with their business. A few years later, the commercial printer added additional modules to further automate the operations.
PrintSmith Vision enabled the customer to get their arms around costing and ensure they have consistent pricing. The scheduling module is now a critical component of their operations. They no longer have the whiteboard on the wall, but instead, a computer-based schedule that everyone can see. This has brought huge gains in efficiency and automation.
As such, when evaluating different workflow/MIS systems, printers need to look beyond their current needs. Settling for a solution that mainly solves an existing problem is a short-term fix.
Choosing a workflow/MIS solution with a long history of continuous development and a strong focus on R&D investment is crucial. Many of these modules have been developed over a long time and now allow for customisation using professional services.
And with technology changing at a very fast pace, the modular architecture of software solutions offers the opportunity for additional revenue-generating modules, such as Web2Print.
Web2Print is designed to power customers' print businesses online. With simple intuitive tools supporting a wide range of products and applications, printers can grow their businesses and sell more online, offering customers the most convenient and intuitive online print-buying tools available.
Comment below to have your say on this story.
If you have a news story or tip-off, get in touch at editorial@sprinter.com.au.
Sign up to the Sprinter newsletter