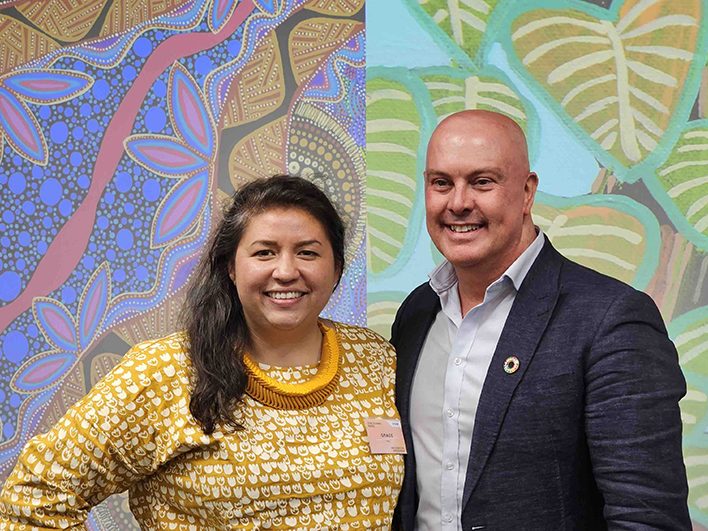 (Above): FNFD's founder and chairperson, Grace Lillian Lee and Epson Australia MD, Craig Heckenberg
Epson has signed a landmark technology and sustainability agreement to support First Nations Fashion + Design (FNFD), the NFP Indigenous Corporation whose goal is to promote the growth of the Indigenous fashion sector.
"We are very excited to be working with Grace and her team at FNFD to promote the growth of Indigenous fashion and provide new skills and knowledge to help First Nations designers tell their stories through the art of fashion using Epson digital printing technologies," Epson Australia managing director Craig Heckenberg said.

FNFD founder and chairperson Grace Lillian Lee said, "We met some of the senior Epson team at an FNFD ceremony in one of our pop-up stores and then they came back to visit and buy products from our wonderful designers. It was obvious they were interested in the brands we support and the conversation started from there as to how Epson could help in a way that would support our organisation".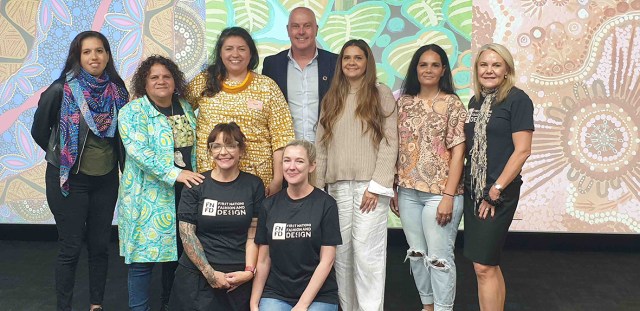 A big part of the discussion around the partnership between Epson and FNFD came from when Epson had just launched its Monna Lisa ML-8000 direct-to-fabric printer, a unique product FNFD had been seeking for some time.
Lee said, "We also discussed the Incubator Program we have developed with THE ICONIC. Then, after a trip to the Epson Experience Centre, it became very clear that a partnership between Epson and FNFD could not only support the Incubator Program but Epson products such as the ML-8000, technology and expertise could support the overall growth of FNFD and our designers. Our organisations, objectives and values are incredibly well aligned and this is an ideal partnership".
In short, FNFD was looking for a long-term technology partner that shared the same values and was looking to contribute to FNFD's objectives and outcomes.
Lee said, "FNFD's vision is to partner with organisations that can support First Nations designers, businesses and communities in the fashion industry in order that they can grow and develop their skills and businesses to become commercially self-sufficient. Then allow the value they have created to flow back into their communities – thus creating a self-supporting ecology".
The first places in the aforementioned THE ICONIC x FNFD Incubator Program were recently awarded to Gunggandji designer Elverina Johnson of label Pink Fish, Mt. Isa designers Dale Bruce, Cheryl Perez, Glenda McCulloch and Jaunita Doyle of label Myrrdah and Kuranda based designer Briana Enoch of label Jarawee.
Over the next eight months, the designers will participate in workshops, events and experiences developed by a range of industry experts and educators such as Epson, The Hanes group and Bonds with ongoing feedback from the Indigenous creative community.
Heckenberg added, "Our partnership with FNFD is built on a shared vision of promoting cultural and economic sustainability. Through directly supporting inclusive and authentic initiatives such as THE ICONIC x FNFD Incubator Program we will add value by providing access to the world's most advanced textile printing technologies. We will also share new skills and knowledge to help First Nations designers understand how they can digitally translate their designs into high quality fashion".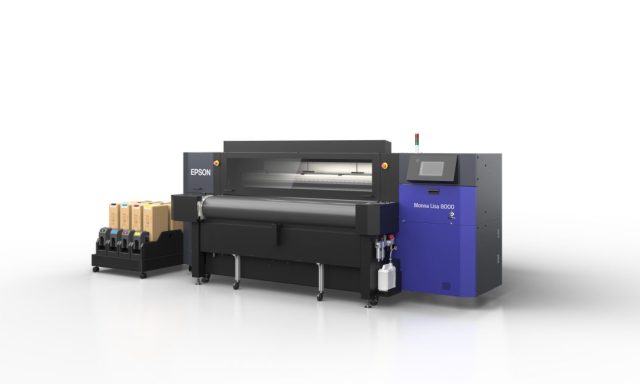 According to Heckenberg, Epson's products, services and technologies in digital print and projection will enable First Nations designers to tell their stories by converting their designs into commercially sellable items. This includes printing their canvasses, printing fabrics for the making of fashion garments using direct-to-fabric printers such as the Monna Lisa ML-8000 and using direct-to-garment printers for items such as t-shirts, dye-sublimating designs on fabrics for soft furnishings and printing on to hard surfaces such as mugs and key rings.

Lee continued, "Having Epson as a partner of FNFD gives us access to experts in the industry who can create new opportunities, boost skill development and industry engagement. Also, Epson is a company committed to helping further sustainability in fashion. Its printers offer on-demand solutions which reduce waste and over production. This is also a partnership that allows Epson Australia to play a key role in a number of FNFD strategic initiatives that supports First Nations designers and businesses who work within the Australian fashion industry".
Heckenberg added, "Sustainability is central to our partnership with FNFD. Epson is committed to playing its part in helping the world achieve a more sustainable future by using our efficient, compact and precision technologies to connect people and help industry reduce its impact of the environment.
"One example of this is Epson working with the textile industry to help it shift production from analogue to digital using our unique inkjet technology. This shift will make it possible to bring textile production back onshore to Australia and New Zealand and to better manage demand fluctuations and rapid turnaround times. It will also help to reduce excess stock and disposal losses and significantly reduce chemicals and water currently used in analogue production processes."
To that point, FNFD particularly prides itself on delivering efficient, effective and sustainable solutions across the growing Indigenous fashion ecology.
Lee concluded, "Along with partners and partnerships like the one we now have with Epson, the FNFD program provides a national platform for grassroots art collectives and artists to showcase Indigenous-led arts, dance and fashion. FNFD along with Epson also aims to promote sustainable, ethical trading and best practice when working with, purchasing or licensing Aboriginal and/or Torres Strait Islander arts, prints, designs, and cultural products."

Comment below to have your say on this story.
If you have a news story or tip-off, get in touch at editorial@sprinter.com.au.
Sign up to the Sprinter newsletter