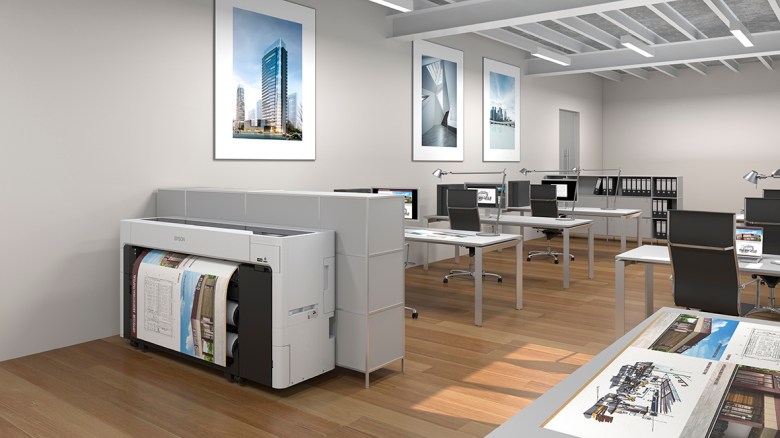 Epson is preparing to launch a flurry of new wide format print technologies aimed at the CAD, graphics applications and photo lab production sectors.
The company has given an update on two new printer series' that are coming soon to Australian markets, the SureColor P-Series of wide format photo printers, and the SureColor T-Series wide format printer range for CAD and graphics applications.
Epson says both series are slated for launch later this year.
SureColor P-Series, 24 & 44 inch
The SureColor P-Series of wide format photo printers provide a production-class option for high volume photo fulfilment, retail photo labs, poster and graphic art production. The printers come in 24 and 44 inch models and are slated for launch later this year, with the SureColor P8560D 44 inch dual roll printer available first.
Epson says the P-Series range leverages Epson's latest 2.64-inch Precision Core printhead and six-colour UltraChrome PR06 pigment inks which gives the device a higher-speed performance than previous generation models with outstanding image quality. The P-Series prints 2.3 times faster than the SureColor P8070, Epson said.
Its small footprint also makes it ideal for space-constrained production environments.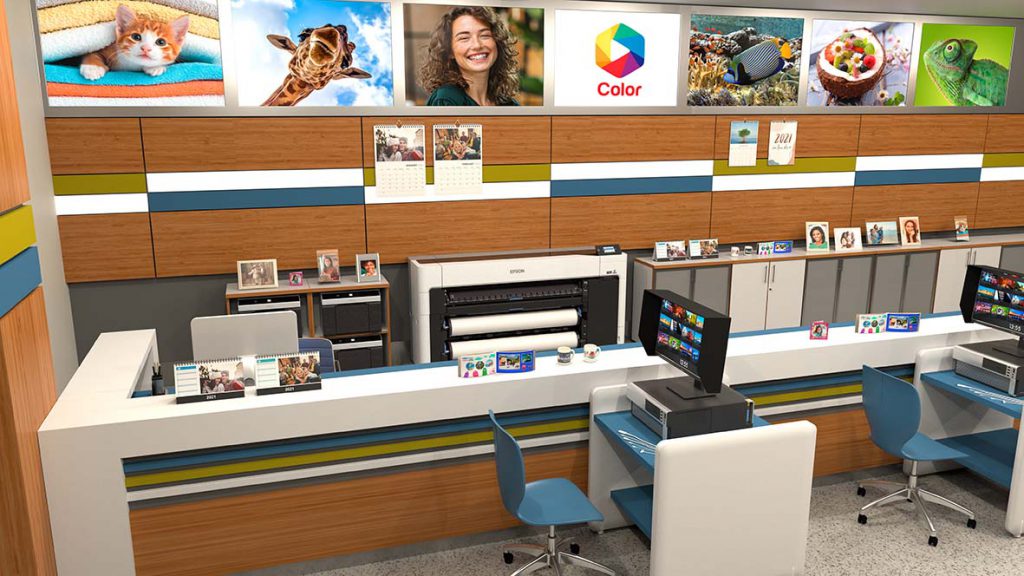 Other features of the P-Series include improved workflow and media handling, Adobe Embedded Print Engine as standard, dual roll, built-in take-up reel for roll-to-roll printing, complete front operation, easy automatic roll loading and optional, adjustable production stackers.
"As the demand for more personalised photo products, decor and graphic art continues to rise, print service providers are demanding higher quality and higher productivity at lower costs," Epson GM marketing Bruce Bealby said.
"These new P-Series production-class printers deliver on all those fronts.
"The first available model in this new line, the SureColor P8560D is engineered to achieve high speed with innovative media handling, all with the high quality and reliability synonymous with Epson."
Other features of the P-Series:
Advanced performance due to fast and reliable 2.64-inch PrecisionCore MicroTFP printhead
Innovative design with a functional flattop and complete front operation designed to fit into small spaces and can be pushed against a wall or used as an island
Dual roll productivity with automatic roll loading; automatically switches between two media types or sizes, or second roll can be used as a take-up reel for roll-to-roll production
Wide range of media for various photo applications with the ability to print on photo, fine art, canvas and rigid posterboard up to 1.5mm thick
Configurable 4.3 inch touch-screen control panel for simple operation
Outstanding image quality with six colours using UltraChrome PR06 pigment ink and gray produces vibrant, rich colourful prints with smooth gradations and neutral black and white images that rival comparable eight-colour printers
Adobe Embedded Print Engine enabling high-speed processing and PDF printing convenience with four on-board Intel Atom CPUs providing up to three-times faster processing of complicated data and accurate printing of transparent layers
SureColor T-Series, 24, 36 & 44 inch models
The other range foreshadowed is the SureColor T-Series of wide-format printing solutions, also with an innovative and compact design.
The series includes 24, 36 and 44 inch wide models and all are slated for launch later this year with the SureColor T7760D 44 inch dual-roll printer the first cab off the rank.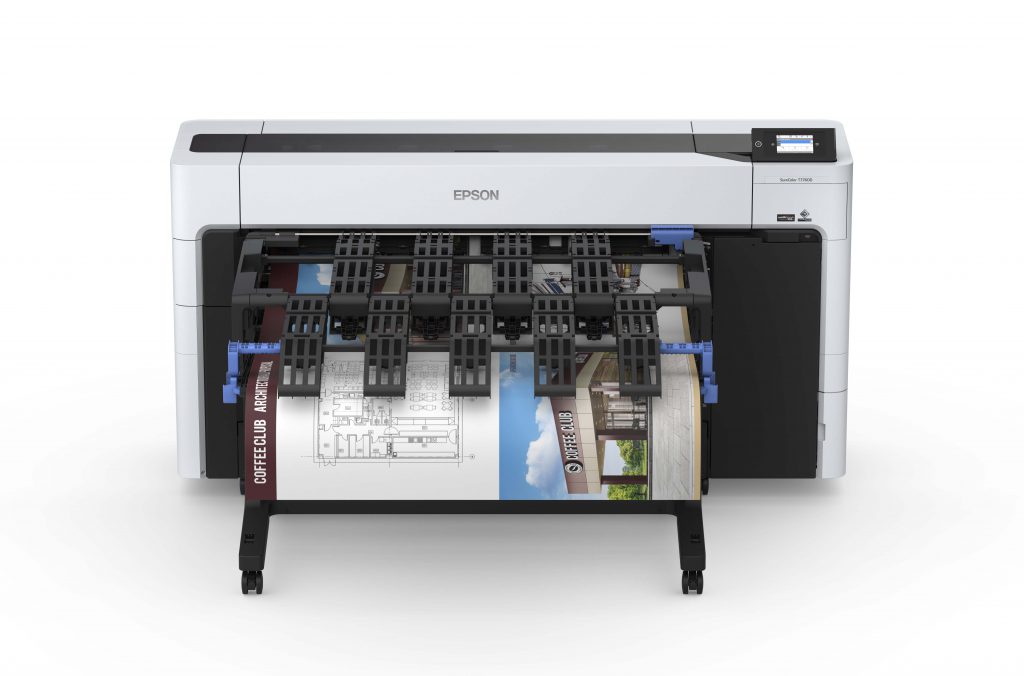 The SureColor T-Series printers also utilise Epson's latest 2.64-inch PrecisionCore printhead to provide outstanding image quality while enabling higher-speed performance that previous generation models.
In addition to having a compact design, the printers also offer improved usability and streamlined workflow and media handing, and include Adobe Embedded Print Engine on most models, built-in take-up reel for roll-to-roll printing, complete front operation, easy automatic roll loading and optional, foldable production stackers.
"Not only do these new T-Series printers deliver significant speed and functionality enhancements over the previous generation and compared to competitor models, a tremendous amount of development work has gone into making them as compact as possible," Bealby said.
"They sport a truly innovative design that fits into any shop or office space, even when space is limited.
"The T-Series line of printers is a focus for Epson with nine models in the family already. Built on decades of imaging expertise, these new additions deliver production-class performance in a compact form factor and come with powerful software to help modern businesses improve workflows and streamline project delivery."
Epson says the first available SureColor T7760D delivers posters and POP displays at speeds over 28 square metres per hour and CAD and technical drawings at production class speeds over 130 square metres per hour, making it the fastest in its class.
The products follow hot on the heels of other recent Epson launches including the new 44 inch high speed dye sublimation printer, the SureColor F10060H.
On the labels front, the company also recently announced some new in-line finishing options for the SurePress L-6534VW.
Comment below to have your say on this story.
If you have a news story or tip-off, get in touch at editorial@sprinter.com.au.
Sign up to the Sprinter newsletter