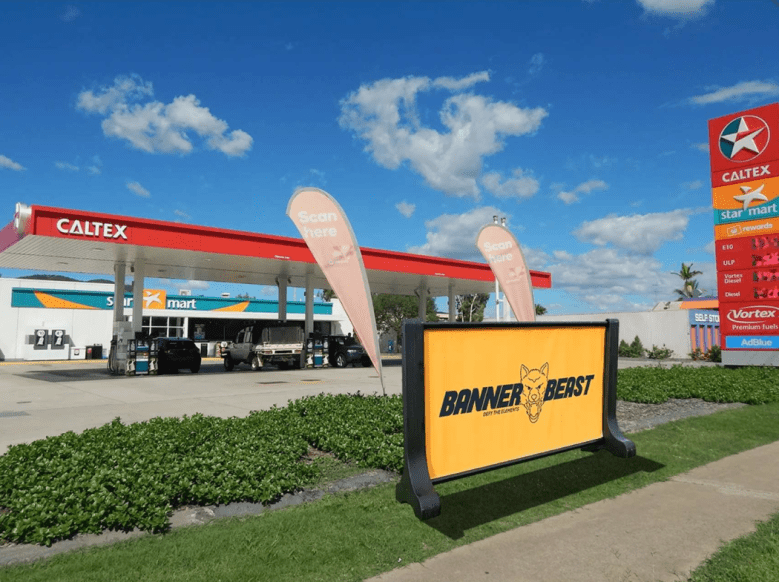 Print and sign trade solutions provider Eurotech Group has introduced Bannerbeast, an upright outdoor banner frame that is safe and easy to install.
"Bannerbeast exemplifies our commitment to making it easy for print and sign trade businesses with innovative products that elevate their service offerings. This versatile unique banner frame enables professionals to add value to their printed materials with heightened impact and engagement, along with solving unique issues for the end user," Eurotech Group sales director Michael Smith said.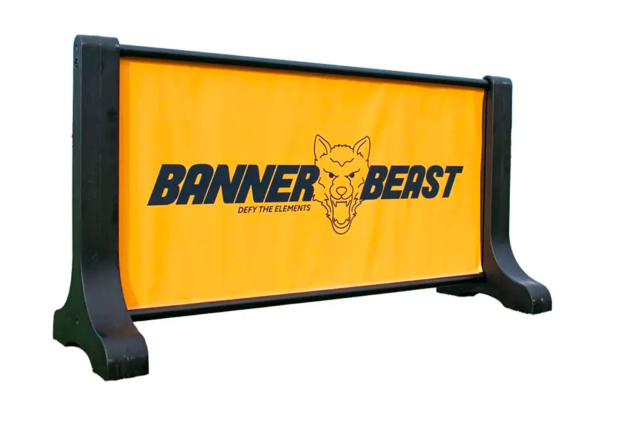 According to Eurotech, Bannerbeast marks a significant advancement in outdoor banner frames and provides solutions for print and sign trade businesses and the issues their clients face. It is designed to be a complementary offering, providing an avenue for signage professionals to enhance their service offerings and engage their clients more effectively with a solution that offers flexibility in how they market outdoors.
Bannerbeast includes the following features:
Its unique upright, water fillable end columns provide the ultimate solution for outdoor advertising without driving metal stakes into the ground. As well as solving a potential OH & S issue having to drive metal stakes into the ground, there is now no risk to underground utility pipes.

Eurotech Group designed Bannerbeast to maximise safety. It provides a unique solution to traditional metal frames in the market place. The traditional metal frames often have heavy metal work and bases hindering a simple and easy process. Also, the upright heavy duty plastic columns are ergonomically shaped with no sharp corners – well suited for the retail environment.

As it does not have a heavy concrete base, Bannerbeast's intuitive assembly process ensures that businesses within the print and sign trade can offer their clients a hassle-free experience from setup to display. With no heavy bases to transport, distribution and freight costs are also drastically reduced.

With a single 10mm allen key for assembly, it can be assembled in five minutes, saving time and removing the need for hiring installation personnel.

From retail chain store groups to small businesses, and from service stations to outdoor events, there are endless sales opportunities for print and sign companies. As well as the initial Bannerbeast banner frame there is the additional ongoing print work from being able to easily swop over the advertised message.

Its adaptability and seamless integration in outdoor branding environments make it an invaluable sales opportunity for businesses within the print and sign trade and a problem solver for the end client.
Comment below to have your say on this story.
If you have a news story or tip-off, get in touch at editorial@sprinter.com.au.
Sign up to the Sprinter newsletter