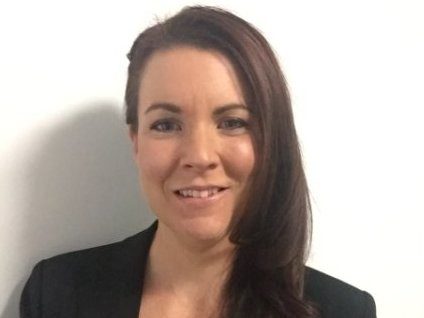 FESPA Australia has announced its vision for 2023 and the re-appointment of its existing board members, along with the appointment of Bianca Martin to the position of public relations director.
IVE Brand Activations commercial manager Bianca Martin brings a wealth of experience in the printing industry, and the Association said her communications and media relations expertise will be a valuable asset to FESPA Australia as it continues to promote the industry and its members.
The remaining existing board members were re-appointed, with Nigel Davies remaining as president, David Asker as vice-president, Mark Brooks as treasurer, Keith Ferrel as honorary secretary, and Matt Ashman as supplier director.
FESPA Australia said their wealth of industry experience and leadership will be essential in guiding it towards its goals for 2023.
"I am excited to have Bianca on board," FESPA Australia president Nigel Davies said.
"As well as her commercial skills and relationships, as a FESPA Future Leaders program graduate, she has the unique insights which will drive success in our Mentoring, Training and the 2023 Future Leaders Program."
Durst Oceania managing director Matt Ashman told Sprinter, "I'm really proud that the FESPA board has allowed me to continue in my role for another two years. FESPA is the premier trade organisation that globally represents the best interests of all industry professionals within our market segment.
"It is also great to have Bianca join us from an exciting business such as IVE. I'm really looking forward to working with her to grow FESPA Australia's membership and deliver more support and innovation to our members."
At the Annual General Meeting on 26 April, FESPA Australia also presented its plans for 2023 and beyond.
The Association said it will build on the success of its inaugural Future Leaders program and Conference with a stronger emphasis on networking and facilitation. Working with the Future Leaders cohort and FESPA global associations, it will focus on attracting and retaining new people in the industry with a new training initiative.
With a strong leadership team and a clear vision for the future, FESPA Australia added that it is committed to advancing the industry through collaboration between suppliers and print service providers on the issues that matter to it.
FESPA Conference 23, which co-locates with the ProPrint Awards, will be held on 3 November 2023. Click here for more information on the FESPA conference and here for more information on the ProPrint Awards.
Comment below to have your say on this story.
If you have a news story or tip-off, get in touch at editorial@sprinter.com.au.
Sign up to the Sprinter newsletter