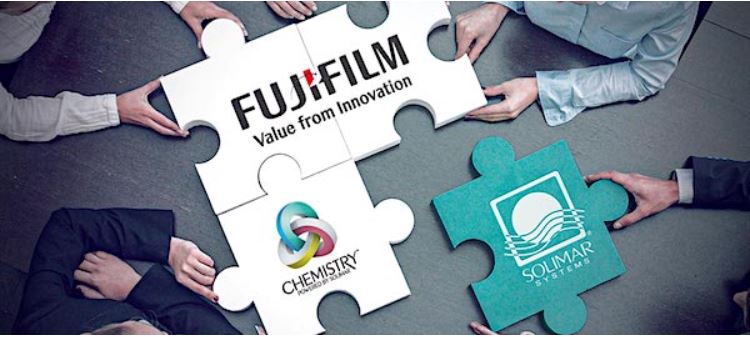 Fujifilm Business Innovation Asia Pacific has announced it is partnering with Solimar Systems to provide a comprehensive suite of workflow solutions for production printing.
The arrangement means commercial printers will be able to use the Solimar Chemistry Platform to streamline production workflows, optimise print files, reduce costs and shorten job turnarounds, Fujifilm Business Innovation Asia Pacific says.
Scott Mackie, general manager, Graphic Communication Business Group at Fujifilm Business Innovation Asia Pacific said, "We are confident that this partnership will enable us to bring many additional benefits to both new and existing customers.
"Solimar Systems has a robust portfolio of workflow enhancing solutions and, at a time when many companies are looking to improve and streamline their production processes, their software enables our customers to maximise the already advanced capabilities of our technology for even greater productivity."
Mary Ann Rowan, Chief Experience Officer at Solimar Systems, said in-region support in the local language will bring significant value for customers.
"Our new relationship with Fujifilm Business Innovation takes the support we can offer customers to the next level. While living in a highly connected world, in-region support in the local language adds significant value to the customer experience," Rowan said.
"With Fujifilm Business Innovation Asia Pacific, we have a partner committed to providing premium print and e-delivery solutions along with exceptional customer service making this alliance an exciting milestone."
Chris Lynch, General Manager of Graphic Communication Services at Fujifilm Business Innovation Australia said: "We are thrilled by the recent announcement made by Fujifilm Business Innovation Asia Pacific regarding the partnership with Solimar Systems. In the business of print, we are always looking for new ways and partnerships to help our customers streamline their operations and boost their productivity. Fujifilm Business Innovation Australia sees the value and benefits that this partnership brings to our customers and we hope to bring this comprehensive portfolio of print production workflow solutions to the Australian market in the near future."
Comment below to have your say on this story.
If you have a news story or tip-off, get in touch at editorial@sprinter.com.au.
Sign up to the Sprinter newsletter