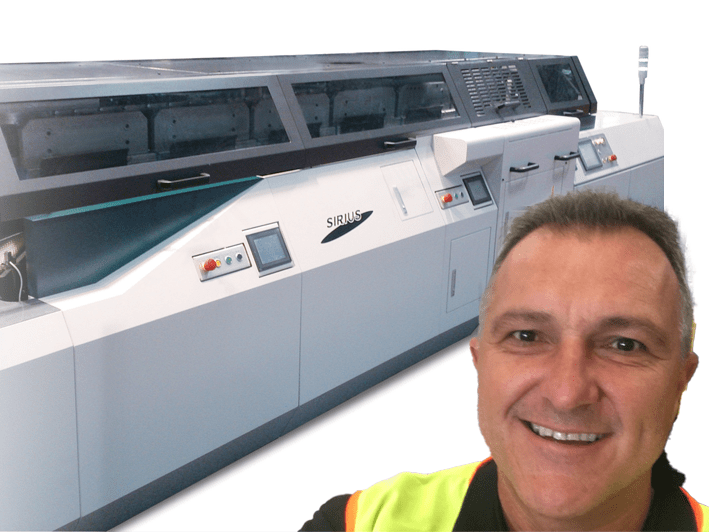 Printing and packaging supplier Graph-Pak has been appointed as the local agent of Yoshino, the largest perfect binding manufacturer in Asia.
The agreement was confirmed on 1 April.  
Currie Group was the local agent of Yoshino in the 1980s.
Yoshino complements Osako's book binding products, which have been distributed locally by Graph-Pak since the company took over distributorship from Print & Pack in November last year. Yoshino and Osako products are manufactured in Japan.
"Osako is a well-established brand in Australia, so our customers were pleased to hear that we have taken over the local distributorship of Yoshino products too," Graph-Pak managing director Tom Ralph said, explaining that the agreements between Graph-Pak, Osako and recently Yoshino, were seamless and came about "fairly quickly."
Graph-Pak currently sells Osako's Tener and Tener Alpha high-end saddle stitching machines, which Ralph said improves bookbinding efficiency by enhancing inspection equipment and automation with additional expanded value.
"The machines are available in three-knife trimmer and rotary feeder styles," he added, explaining that they are equipped with a 7-inch high-resolution touch panel, have a system that allows both mechanical calipers and digital calipers to be double-checked, include a misfeed control device and can be operated or inched remotely by a wireless remote box.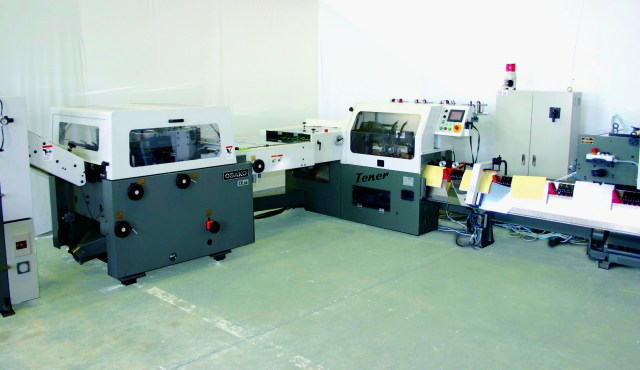 Ralph said he is excited that Graph-Pak is also bringing Yoshino's Sirius and WB 18 machines to the Australian market for the first time.
"Sirius is a small-sized perfect binder, which is equipped with a two-roller gluing system, has a clamp equivalent to a large-sized model and operates at a speed of 5000 rph," he said, pointing out that in contrast, the WB18 is a 'space-saving' perfect binder which offers a one- or two-roller gluing system, and operates at a speed of 6000 rph.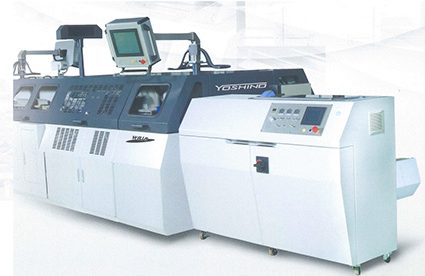 Ralph said there has been quite a lot of interest in Yoshino's products from Graph-Pak's existing customers.
"I have 13 projects planned between the two brands at the moment, which isn't too bad," he mentioned.
As the Yoshino's book binding machines are huge and take up around 30 square metres in space, Ralph said potential buyers may have to travel to Japan to inspect one, and that the machines are basically purchased "spec on demand".
He pointed out that this is not the case with the Osako brand, however – currently there are 20 Osako Tener machines installed in Australia, which makes it easy for Graph-Pak to arrange viewings for interested parties.
"We will be offering some incredibly good prices to launch these Yoshino machines in Australia," he added, confirming that Graph-Pak will also be selling factory refurbished machines, which "look like new", include a warranty and are about 30 to 40 per cent of the price of a new machine.
Graph-Pak has been supplying laminating film, printing, packaging and converting industries to Australia and New Zealand since 2006, and is the agent for brands including Autobond, D&K Europe, B.Matic, Busch, Coltec, Compact Foilers, Dimension 1, Insignia Die Cut, Kohmann, Photobook, Rima System, Rollem, Smyth, Thermotype, Transpak, TRS, Elite Cameron, Goodstrong Machinery, Lombardi, Renzmann, and WinShine.
Ralph said the advanced productivity and automation capabilities of the Yoshino and Osako machines are a strong selling point.
"Automation has been our key pillar since our inception," he said proudly.
Comment below to have your say on this story.
If you have a news story or tip-off, get in touch at editorial@sprinter.com.au.
Sign up to the Sprinter newsletter