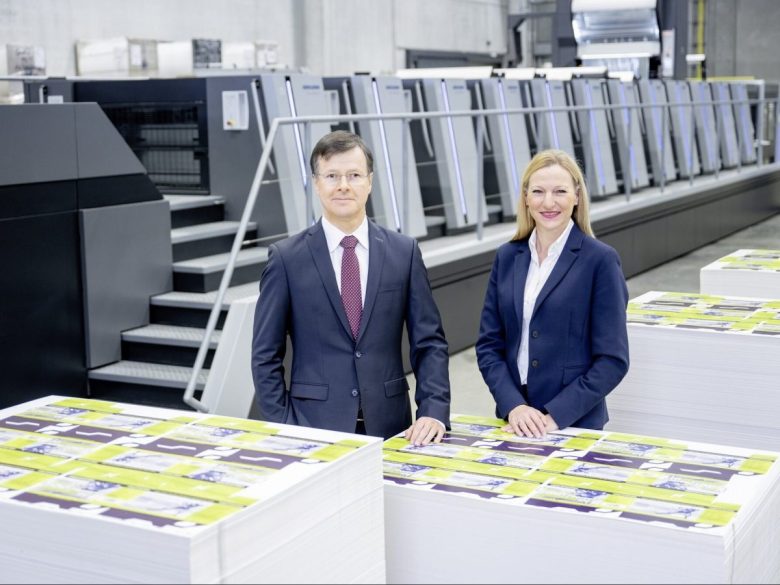 Heidelberg has exceeded its targets for the financial year 2022/2023, with the company reporting sales of €2.435 billion ($3.88 billion) compared to €2.183 billion ($3.48 billion) in the previous year, representing an increase of around 12 per cent.
The company said strong growth in the packaging solutions segment made a particular contribution to the result, adding that price adjustments and positive sales developments had a particular impact on EBITDA.
At 8.6 per cent, the EBITDA margin exceeded the target of at least eight per cent. Adjusted for earnings from the sale of fixed assets, the EBITDA margin was 7.2 per cent (previous year: 5.1 per cent).
Due to the higher absolute EBITDA level and financial and tax results that benefited from non-recurring relief, it reported its net result after taxes at €91 million ($144.9 million) – an increase from the €33 million ($52.55 million) figure the previous year.
"We achieved a good outcome in a challenging environment in the financial year just closed," Heidelberg CRO Dr. Ludwin Monz said.
"Faced with further cost increases and a level of profitability that remains low, Heidelberg is initiating a value creation program. The aim is to further boost the company's financial strength and step-up investments in growth areas."
According to the company, the new business strategy will lay the foundation for future investments. With its dual-track strategy, the company is pursuing two key strategic approaches – firstly through the printing market beyond its business with sheetfed offset presses, especially in the packaging market and digital printing, and secondly, as it has already done with its wallbox business, it intends to unlock new markets alongside its core business.
As such, the company is looking to significantly increase its free cash flow in the medium-term.
"We will provide and redistribute the resources for growth through our own internal efforts so as to successfully implement our growth strategy," Heidelberg chief financial officer Tania von der Goltz said.
Heidelberg also mentioned that as the global demand for packaged goods continues to increase, packaging and label printing remains an important core segment for the business.
It added that the packaging solutions segment already accounts for around half of the company's sales. This proportion has gradually increased in recent years, a development to which its innovations have contributed to.
Specifically, it mentioned that it intends to use the new generation of Speedmaster XL 106 sheetfed offset presses and the Boardmaster flexographic web printing system to support its strategy and growth.
In line with its dual-track strategy, it is also focusing on growth in digital printing – a segment that Heidelberg said is enjoying the strongest growth in the label market, with a rate of around 6 per cent. The company is looking to build on its position in this market with Gallus One.
As for the financial year 2023/2024, Heidelberg expects sales to be in line with this year's figure. It said the company will continue to be affected by exceptionally challenging conditions, such as increasing material, energy, and personnel costs, which it intends to compensate for by increasing the prices of its products.
Comment below to have your say on this story.
If you have a news story or tip-off, get in touch at editorial@sprinter.com.au.
Sign up to the Sprinter newsletter