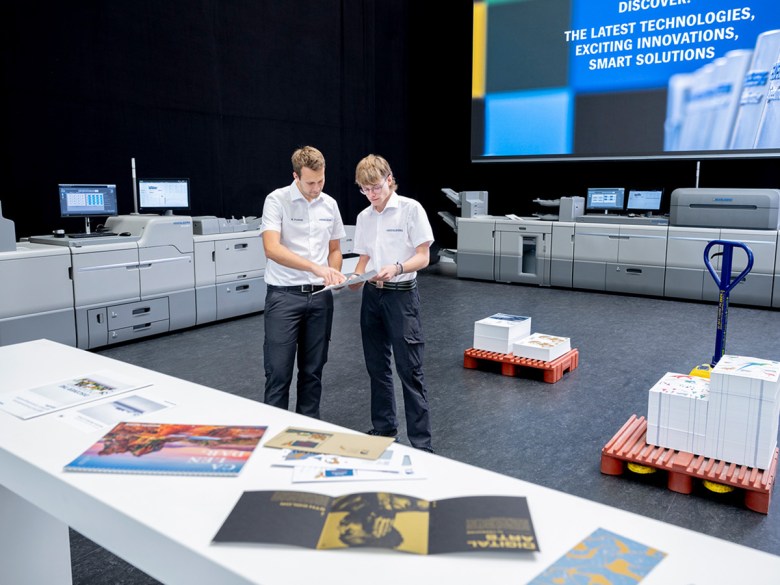 Heidelberg has launched the new generation of Versafire digital presses, offering an integration experience based on installing several thousand systems, including end-to-end consistent colour management and intuitive operation across offset and digital printing technologies.
According to the company, digital printing remains a lucrative growth market in the printing industry worldwide. It now accounts for some 20 per cent of the global print production volume and is growing annually at around three per cent.
The latest generation of Versafire offers systematically enhanced digital presses for the commercial sector. The company is thus taking the integration of offset and digital printing to the next level.
Heidelberg CEO Dr Ludwin Monz said, "Our integrated solutions are a must for anyone who is looking to combine offset and digital printing and use them efficiently in tandem. That's because Heidelberg has comprehensive process and application knowledge relating to both these printing methods, which makes us unique in the industry."
Heidelberg has equipped the new Versafire LV and Versafire LP digital printing systems with an enhanced Prinect Digital Frontend (DFE). In conjunction with a new user interface, this software ensures a flexible, standardized, highly productive, and intuitive combination of offset and digital printing technology.
Heidelberg head of print solutions segment Frank Schaum said, "With the latest Versafire generation, customers are investing in a further improved overall performance and enhanced competitiveness."
The company made end-to-end consistent colour management a focal point in hybrid print production, ensuring more straightforward operation to address the skills shortage in the industry.
Versafire LP has been developed for the cost-effective production of larger volumes and/or lots of short runs. With up to a million clicks each month, it is one of the most productive toner-based digital presses in the A3 format. Functions such as automatic register, calibration, in-line colour measurement and content monitoring ensure maximum reliability in production.
Versafire LV offers an option of a fifth inking unit and a choice of seven spot colours, making this the flexible solution for wide-ranging applications in short-run printing. Thanks to the level of automation and upgrade options, the Versafire LV offers flexibility and investment security.
Comment below to have your say on this story.
If you have a news story or tip-off, get in touch at editorial@sprinter.com.au.
Sign up to the Sprinter newsletter