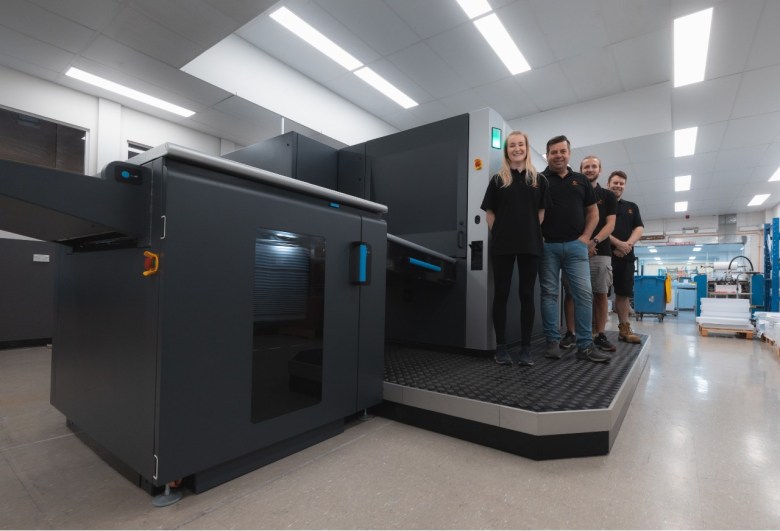 Hero Print, one of Australia's most iconic trade printers which has traditionally specialised in offset printing, has recently upped its digital game by installing a new HP Indigo digital press which can print high-end quality on thicker and larger B2 substrates.
The installation of the HP Indigo 12000 HD Digital Press (with 15K factory fitted upgrades) from Currie Group opens the door for Hero Print to supply personalised and high-quality items such as short run presentation folders, posters, photo books and specialty packaging.
Hero Print already runs two HP Indigo presses with an HP Indigo 7r Digital Press in Melbourne and a 7800 model in Sydney, but general manager Alex Coulson said he had been waiting for the print quality to meet offset standards before adding the larger B2 unit.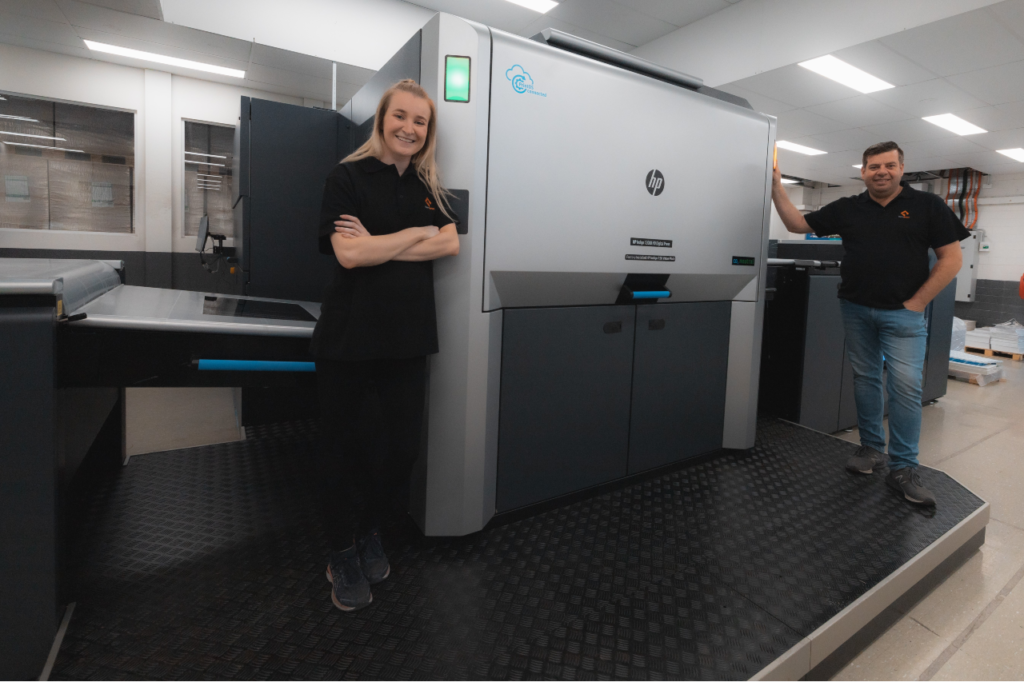 He said a recently developed HD writing head – which has doubled the print resolution and reduced the dot size by 30 per cent – has meant that their digital print perfectly complements their offset printing and is running beautifully in Sydney – just in time to deal with end of lockdown and Christmas demands.
"We've always been an offset printer and we've had A1 offset machines as well as the A3 digital machines, but we have had a gap with the B2 digital. The reason for the delay in entering the B2 market is we have always wanted the quality of the digital B2 to match the offset. This new press comes with HD writing heads and that has been a really big thing for us," Coulson told Sprinter.
"The non-negotiable was the quality, and now we have that. It is right on par with offset printing so that was the last box to tick."
The other important factor was the larger B2 size and thickness capabilities with the new press handling a maximum sheet size of 750mm x 530mm. It can print up to 4,600 sheets per hour, auto-duplex, in up to seven colours.
With the addition of the thick substrate kit add on, Hero's new press prints on media ranging from 90 to 600 microns. It also prints at 1600 dpi which allows it to surpass offset quality for commercial and photo print applications.
"We will be able to do short run and personalised presentation folders on this new machine which we haven't been able to do before. It also allows us to produce new products that we may not yet have even thought of as it can handle the thicker substrates," he said.
"We bought the heavy substrate kit, so it is able to handle heavier stocks than usual. The reason we couldn't offer short run presentation folders before is we couldn't fit them on the A3 sheet size of the smaller Indigos."
Saving paper, reducing costs
Diverting print work to the new HP Indigo will also save on run-up costs and pre-press needs associated with an offset job.
"A presentation folder needs to be printed on an A2 sheet and whilst we could have done it on the offset, it does become uneconomical, especially if you are printing 100 folders and you have 200 run-up sheets which go straight in the bin. With the digital press there is no run-up sheets, so now we can do 10 folders if we like at the press of a button, so it is really good," he said.
"Paper is going up in price every six months. We don't necessarily want to be putting our prices up all the time so it does come down to us being able to work out ways we can save on paper and pass on these savings to our clients. This new machine really helps with that for sure."
Vastly expanded gamut
Coulson said the other benefit of the press was the incredibly broad colour gamut the new press can produce which means Hero Print can meet the exacting needs of clients who require precise branding colours.
"One of the most attractive features of the new press is the ability for us to be able to extend our Indichrome offering to larger sizes. Indichrome uses CMYK as well as violet, green and orange. What that does is give us much more gamut. We have a lot of clients who need very specific colours, and this means we can produce those with great accuracy. A lot of other digital presses can't do that," Coulson said.
Importantly for Hero Print, the new addition will also result in less wastage on site.
"From a green perspective, it is just so good to not be putting so much paper in the bin. It is going to really be a good thing all round for us. Getting a B2 press is something we have wanted to do for a long time, but we just needed the quality to be there – this was the last piece in the puzzle. We are really excited about it," Coulson said.
Comment below to have your say on this story.
If you have a news story or tip-off, get in touch at editorial@sprinter.com.au.
Sign up to the Sprinter newsletter