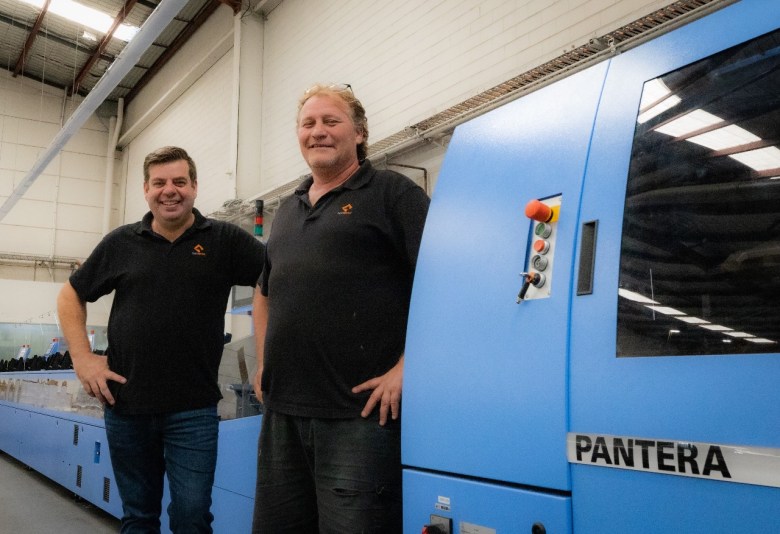 Hero Print have made another key installation with a new highly automated Muller Martini Pantera perfect binder up and running to ensure the bindery can keep up with the red-hot speed of the trade printer's Komori 10 colour HUV offset and HP Indigo 12000 HD Digital Press.
The 23-metre-long PUR unit includes a number of automation features which significantly reduce make ready time and manual touch points and lead to substantial productivity gains.
Hero Print general manager, Alex Coulson, said since installing the B2 sized HP Indigo last year, the demand for short run books, particularly in the 100 to 300 copies range, has gone through the roof.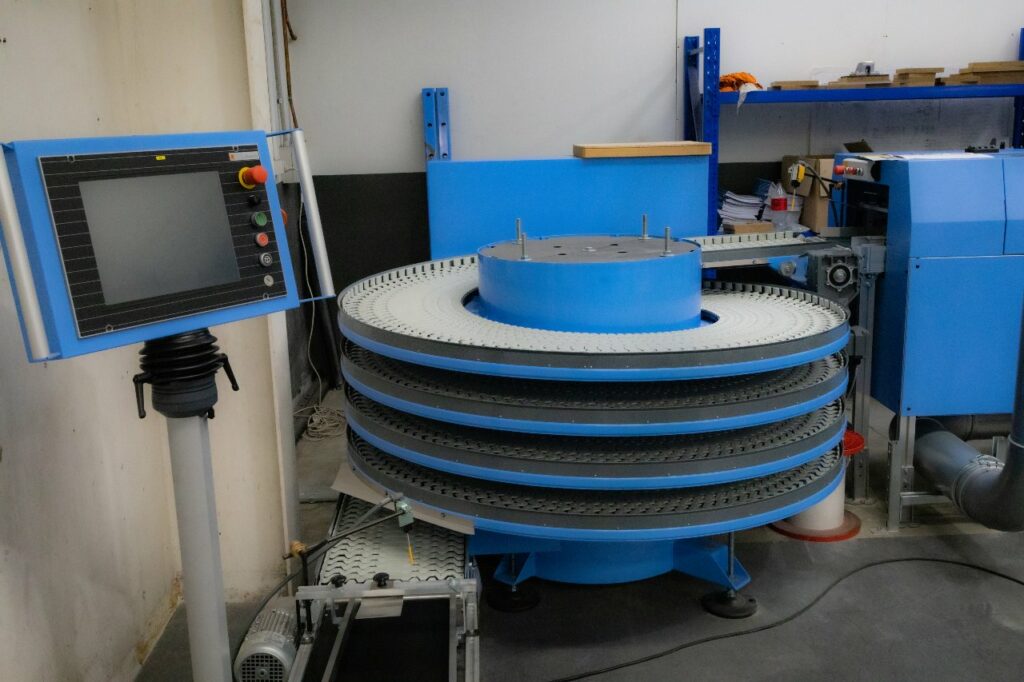 To keep up with this demand and deliver a quality product, a new binder was needed, especially as the existing Wohlenberg model was nearing 15 years of age.
After extensive research, Hero Print decided to go with the Pantera binder with the 23-metre long set up including an inline 3692 Gatherer unit and a Granit 3676 3 Knife Trimmer – each featuring their own specific time saving and waste reducing automation features.
"The Wohlenberg was a lot more manual whereas with the Pantera many of the manual processes are done automatically and require less operator input and is set up and ready to go a lot quicker. The Wohlenberg would take an hour or so to make ready whereas the Muller takes about a third of that," Coulson told Sprinter.
"What we are noticing since we put in the new B2 HP Indigo is there is a lot more demand for quantities of between 100 and 300 PUR bound books. On our previous binder if someone wanted 100 books it would take quite a while to set up the binder as it was very manual.
"The Muller is so automated we can literally print the book, put it on the binder and it can be bound very quickly so that is a really big reason why we got this binder as well because there is more and more of these books coming out and we just needed the capacity to bind it all."
The Pantera can process book blocks with spines ranging from 2mm to 50mm and 380mm x 320mm untrimmed book blocks. It includes the latest in spine preparation technology to ensure high quality adhesion for PUR bound products and is also equipped with the Amrys automatic make ready system which can easily be adjusted on the run making it perfect for digital products.
Other inclusions in the new 23-metre long set up is the inline 3692 Gatherer. This includes an automatic section measurement tool which is built into the grippers to prevent missing or double pages. There is also an optical scanning system which uses a 2D resolution camera to detect incorrect or upside-down sections in the hopper. If any issues arise, the machine will immediately stop cutting wastage and saving time.
A Granit 3676 3 Knife Trimmer is also part of the arrangement and can also be fine-tuned on the run for precise cutting. It is equipped with the latest trimming technology including a feature which means the clamp applies itself gently to the book block and is then backed up by a spine first swing cutting action.
Last year, Hero Print sold one of its two A1 10-colour Komori offset presses in Sydney and in so doing added the HP Indigo.
Now the blend of machines is settling in well and with some shift adjustments both are running flat out.
"We haven't seen too much of a dip on the HUV press but I guess we just have more flexibility to move between the two presses. The B2 quality is right up there with offset quality now so we can easily jump between the two presses and not tell the difference," Coulson said.
"It really just comes down to turnaround times. If the job is red hot urgent it can go on the digital press, or it can stay on the Komori. It really just depends on the situation."
Roman Beeler from Muller Martini Australia said it had been a pleasure to assist Hero Print in this new installation.
"Muller Martini Australia is very happy and grateful to place this perfect binding line into Printforce / Hero Print," Beeler said.
"It has been a few years since we were able to bring in a new and complete perfect binding line into Australia."
Comment below to have your say on this story.
If you have a news story or tip-off, get in touch at editorial@sprinter.com.au.
Sign up to the Sprinter newsletter