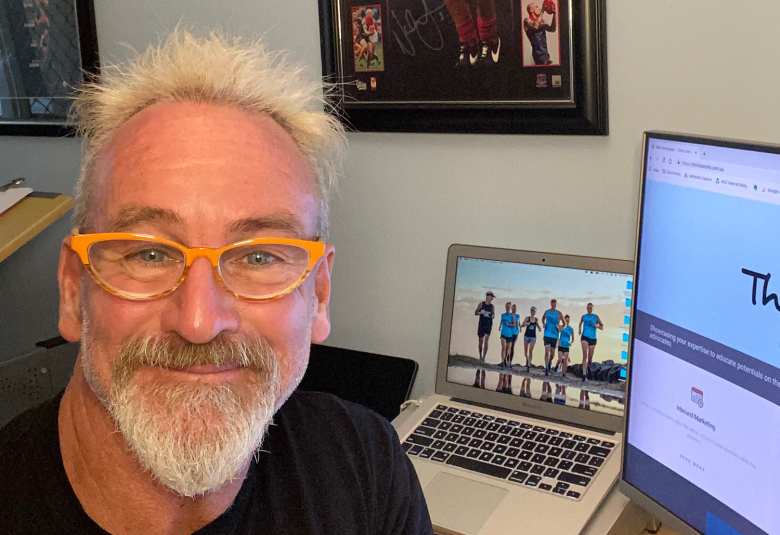 This article was authored by Think Laterally's Mick Rowan
Your business is more than just a product or service, it's an experience, and it takes more than just motivation to succeed. To create your place in the market, you need to stand out from the competition. There's no better way than with a compelling set of values that operate as your company's voice, informing and guiding decisions and behaviours while signalling what's vital to your customers!
We know the goal, in most cases, is to succeed without sacrificing creativity or compromising ideals. But it can be challenging to grow a business without doing precisely that. This is where your values come into play and why a significant part of any preliminary planning should focus on them. Your values should create a clear sense of purpose that can guide decision-making and help to build a strong culture for the journey ahead.
Values are your company's personality and will help set you apart from the competition by being clear about who you are, what you do, and how you do it. At the same time, they serve as a rallying point that brings employees together in a shared purpose.
By creating a set of values that reflect the company's mission and goals, you can establish your purpose and build a strong culture. Moreover, values can help attract and retain the best talent by serving as a beacon for those who share the company's vision. Values can be a powerful differentiator in today's competitive business environment and help companies build a strong reputation and loyal workforce.
But be aware that many Values statements are toothless, unattractive, and often dishonest. They can create disheartened employees who can't believe their company has no values worth representing. There's also a risk that customers will feel ignored by the business because they don't care about what it stands for – just how much money you make off them!
The lack of commitment to one's values is an issue that plagues many people today. Around 80% of the Fortune 100 companies tout their values publicly. Still, many of these firms only mean what they say on paper and when it comes down to upholding them, it's more a case of paying lip service with no follow-through whatsoever!
To make your values mean something, you need to take concrete steps to put them into action. Start by making sure that your values align with your business goals. There's no point in espousing values that don't support your bottom line. Next, communicate your values to employees and customers alike. By living your values and publicly proclaiming them, you'll see them take hold throughout the organisation. Finally, hold everyone accountable to your values and ensure that your hiring practices, performance reviews, and day-to-day decision-making reflect your core principles. By taking these steps, you can ensure that your values guide everything you do as a business.
It's not easy to be a small to medium business. You have to do everything and don't often have the resources of a bigger company. That's why it's so important to stand for something, to have values that you commit to and that your employees can get behind. When customers know what your company stands for, they are more likely to stick with you through thick and thin. And when potential employees see the culture you've built and the values you stand for, they are more likely to want to work for you. So how do you go about implementing your company values?
Without a commitment from management, there can be no success. Leadership needs to put in the time and effort so that everyone else is on board with the decision. A successful transformation requires a unified front that can only come about with buy-in across all company levels.
Comment below to have your say on this story.
If you have a news story or tip-off, get in touch at editorial@sprinter.com.au.
Sign up to the Sprinter newsletter