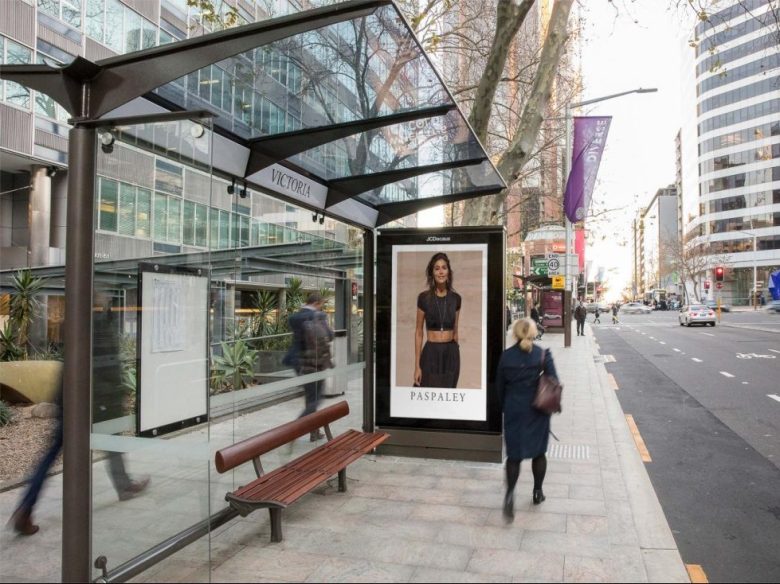 Global outdoor advertising company JCDecaux's results for the 2022 financial year reveal that revenue grew by over 20.8 per cent and 16.6 per cent on an organic basis.
Commenting on the 2022 results, JCDecaux chairman of the executive board and co-CEO Jean-Charles Decaux said, "Our 2022 group revenue grew by 20.8 per cent, 16.6 per cent on an organic basis, to reach €3.316 billion (AUD 5434.85b), driven by a strong digital revenue growth and a continued strong trading momentum. Our organic revenue growth outside of China was 24.1 per cent for the full-year in 2022.
"Our Digital Out Of Home (DOOH) revenue grew by 41.1 per cent, 35.2 per cent on an organic basis, to reach a record 31.4 per cent of group revenue in 2022, while analogue advertising revenue grew double digit organically in 2022.
"We maintained our focus on the selective roll-out of digital screens in prime locations, as well as on the development of our data capabilities.
'Programmatic advertising revenues through the VIOOH SSP (supply-side platform), which constitute mostly incremental revenue from innovative dynamic data-driven campaigns and new advertisers, doubled in 2022 to reach €61.3 million (AUD 100.45m) i.e. 5.9 per cent of our digital revenue in full-year 2022 as the DOOH programmatic ecosystem, including Displayce, following our strategic alliance announced in July 2022, continued to gain traction.
"Our client portfolio remained highly diversified as our top 10 clients represent around 14 per cent of our revenue in 2022. Our number one client category, fashion/personal care and luxury goods, made up 17 per cent of the total revenue and continued to grow strongly at 41 per cent in 2022. Client categories recovering after COVID came back strongly, such as travel, at 54 per cent and entertainment/leisure at 31 per cent.
"With revenue growing by €571.9 million (AUD 937.42m) in 2022, our adjusted operating margin has reached €602.9 million (AUD 988.36m), improving by €180.7 million (AUD 296.18m), a growth of 42.8 per cent year-on-year and 18.2 per cent of total revenue in 2022, reflecting our strong operating leverage despite a historically low level of activity in China due to mobility restrictions.
"Our net result group share is back to positive territory at €132.1 million (AUD 216.5m), an increase by €146.7 million (AUD 240.43m) year-on-year consistent, with the improvement of our operational performance. Our operating cash flows improved by €161.8 million (AUD 265.09m) to €399.4 million (AUD 654.28m) and our free-cash-flow reached €43.2 million (AUD 70.76m) in 2022 as capex increased notably due to a higher contract gains and renewals activity including more than half of the payment for the advertising rights of the 15-year contract with Shanghai Metro.
"Our net debt increased slightly by €50.5 million (AUD 82.77m), mainly driven by bolt-on M&A investments, reaching €975.0 million (AUD 1597.59m) at the end of the period."
Decaux also identified the company's efforts in its environmental, social, and governance (ESG) strategy, saying that the company has continued to strengthen its initiatives and commitments in 2022.
"We have notably unveiled our ambitious 2030 ESG Strategy in May 2022 and we continued to reduce our carbon footprint, which is now decreased by 27 per cent in 2022 vs 2019 (scopes 1, 2 and 3)," he said.
"Our highly positive business model financing public services and public transportation contributes to mitigate climate change. Almost 50 per cent of our 2022 revenues are thus eligible and aligned with the European taxonomy.
"Today we announce our new Climate Strategy, 'committed SBTi', which includes strong proactive commitments to further optimise our carbon footprint such as reducing by 2030, scopes 1 and 2 emissions, by 60 per cent, scope 3 emissions by 46 per cent and reaching Net Zero by 2050 (scopes 1, 2 and 3).
"As far as Q1 2023 is concerned, we now expect an organic revenue growth rate at around 2.5 per cent including a double-digit revenue decline in China where we start seeing an inflection point from March as mobility is returning to normal.
"As the most digitised global OOH media company, with our new data-led audience targeting and programmatic solutions, our well-diversified portfolio, our ability to win new contracts, the strength of our balance sheet, the high quality of our teams across the world and our recognised ESG excellence, we believe we are well positioned to benefit from the rebound.
"We are more than ever confident in the power of our media in an advertising landscape increasingly fragmented and more and more digital and in the role it will play to drive economic growth as well as positive changes."
A report with an unqualified opinion is being issued by the Statutory Auditors.
Comment below to have your say on this story.
If you have a news story or tip-off, get in touch at editorial@sprinter.com.au.
Sign up to the Sprinter newsletter