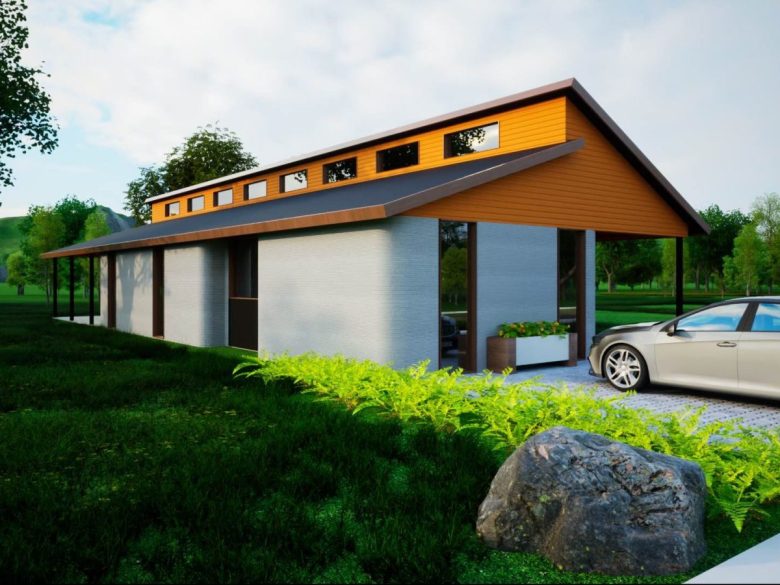 Australian 3D printing company Luyten 3D has received almost $3 million in funding under the Federal Government's Cooperative Research Centres Projects Grants program to build 3D houses in remote Australia.
The total grant amount of $2,993,626 was given to the company to develop a 3D print system, with hard and software, to build houses faster and cheaper in "extreme and remote locations" using local materials.
Luyten, together with Hanson and UNSW, have partnered under the CRC-P program to develop this system.
"If we want to address affordability, quality of stock and adequate conditions of housing in Australia's remote areas, then different manufacturing technologies need to be developed, removing logistics as a bottleneck, bring manufacturing on site, and built with locally sourced zero-carbon/-kilometre materials," the Cooperative Research Centres Projects Grants division said.
"The project is a response to the needs of the mining sector and communities and addresses a critical aspect of the government's commitment to deliver more homes for Australians with a technology that is already a focus of construction companies."
Luyten 3D is an Australian company founded in 2020 that has rapidly forged a strong reputation for the design and manufacture of mobile AI powered 3D concrete printers for the building and construction industry.
It has also developed one of the world's leading concrete mixes, Ultimatecrete, for industry capable of delivering fast drying high strength eco-friendly concrete in the build of 3D structures.
Luyten 3D said it was the first company in Australia to introduce 3D printing robotics for the building and construction sector and the team has already achieved significant milestones including the build of the first 3D building code compliant house in the southern hemisphere in Australia.
According to Luyten 3D co-founder and global CEO Ahmed Mahil, Ultimatecrete is one of the strongest materials for use in 3D printing for the building and construction industry that has been tested to cover different scenarios of durability including hurricanes, cyclones, earthquakes and floods.
"Ultimatecrete is scientifically formulated to deliver premium results at a fair price which is important for the industry when cost is a clear competitive advantage compared to traditional building methods," Mahil said.
Comment below to have your say on this story.
If you have a news story or tip-off, get in touch at editorial@sprinter.com.au.
Sign up to the Sprinter newsletter