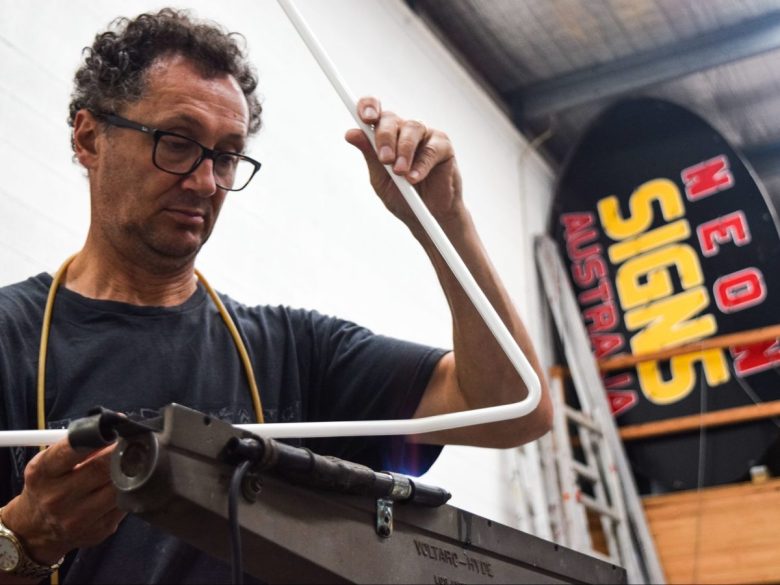 Neon Signs Australia will soon be closing shop after 33 years in operation, with one of its partners and former Australian Sign and Graphics Association (ASGA) president Michael Blazek telling Sprinter that the decision comes as both partners are reaching their retirement age.
Blazek runs the Brisbane-based company with his business partner Duncan Read and the duo will officially close the doors to Neon Signs in September.
"We've been in business in Brisbane for 33 years. Both Duncan and I are at our retirement age and we are not looking to work full-time anymore," Blazek said.
Blazek also confirmed with Sprinter that the duo terminated the services of their one employee at the end of June and have put the building up for sale.
"Between now and September, Duncan and I will be finishing the work that has come in between ourselves. Moving forward, we will both be working from home part-time, servicing the customer base that we've built up over the years rather than leaving them in the lurch," he said.
"We will mainly be doing repairs for these clients, for their signage that is already in the marketplace. Any machines that we own will be split between Duncan and myself to support our servicing. We will not be taking on any new work."
In addition, Blazek said he's looking to rehome the assortment of 100-plus collectable neon signs that the business acquired over the years. These signs were salvaged from businesses that either went broke, relocated, or put up new signs.
His intention is to rehome these memorabilia in a public space where people can appreciate them at anytime they like.
"I'm hoping they could go into a public arena like the Neon Museum in Las Vegas or the Museum of Neon Art (MONA) in Los Angeles," Blazek added.
Anyone who can help in this initiative is encouraged to contact Blazek at michael@neonsign.com.au.
Comment below to have your say on this story.
If you have a news story or tip-off, get in touch at editorial@sprinter.com.au.
Sign up to the Sprinter newsletter