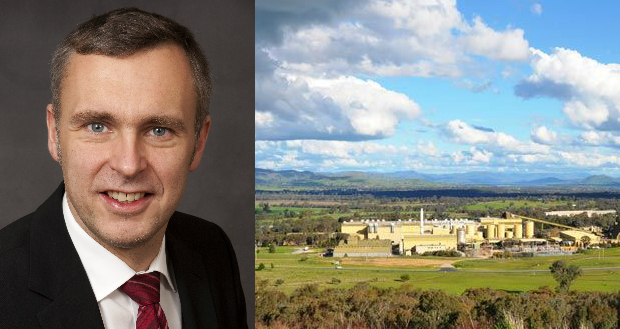 Norske Skog says the low Norwegian kroner, and challenging export markets in Australasia has led to loss of $122.9m for its 2015 Q3 compared to last year's $43.9m loss. The company, which has three mills in Australia – Boyer, Tasman and Albury – says its Australasia operating revenue for Q3 declined by more than $1m from $134.5m compared to last year's $133.4m.
Sven Ombudstvedt, CEO of Norske Skog
The Norwegian paper company says decline in revenue in Australasia was due to more export sales at low prices and Aussie dollar depreciation and discontinuation of break-fee amortisation. Sven Ombudstvedt, president and CEO of Norske Skog, says the newsprint export business out of Australasia is an increasing challenge as the domestic market declines and the Asian prices remain historically low. Ombudstvedt says, "Consumption of input factors are set to decrease with ongoing efficiency projects at all mills. Quarterly fixed costs should trend towards $99m in coming quarters. "The growth investments beyond paper are on track and will contribute to gross operating earnings from 2016. Full run-rate potential will be achieved within a timeframe of 3-4 years." He says the challenging market environment for both price and volumes have reduced gross operating earnings and cash flows. Ombudstvedt says, "The industry consensus is, however, for improved pricing for all grades into 2016. LWC prices have increased this autumn, and high operating rates across all graphic paper grades support higher prices into 2016 for all the company's product. "The leverage remains high and requires improved profitability and/or changes in the capital structure. The company has full focus on the improving profitability, cash flow as well as upcoming bond maturities in June 2016 and June 2017. "The company is considering several options that addresses both the near term maturities and addressing the high financial leverage of the group. "The net loss for the third quarter of 2015 was also significantly impacted by negative unrealised foreign exchange losses amounting to $87m on foreign denominated debt due to a significant depreciation of the Norwegian Kroner." The global paper maker's EBITDA for Q3 of 2015 also declined by $27m compared to last year's $24.9m.
Comment below to have your say on this story.
If you have a news story or tip-off, get in touch at editorial@sprinter.com.au.
Sign up to the Sprinter newsletter