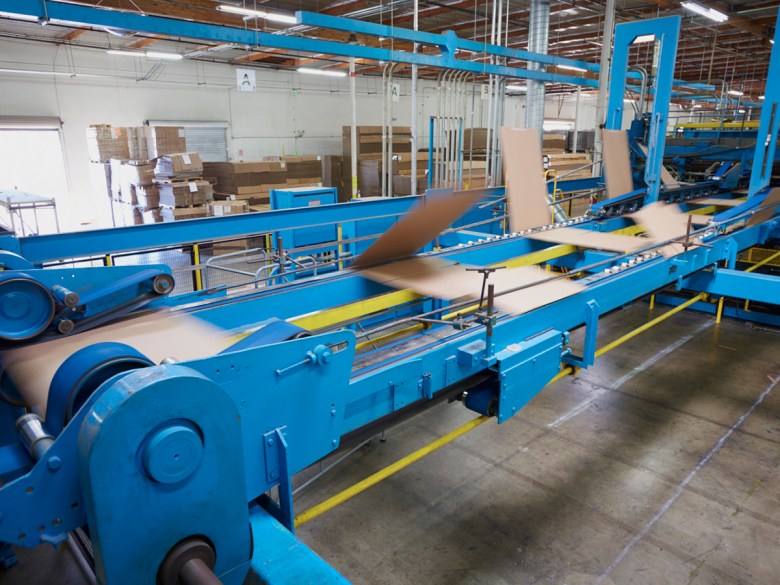 Orora Limited (ASX: ORA), a sustainable packaging solutions provider, has announced its financial results for the year ending 30 June 2023.
Orora's consistent performance drove a solid increase in earnings, with its underlying EBIT up 12.3 per cent and underlying EPS up 11.1 per cent from the previous corresponding period. The company also reported a sales revenue of $4.29 billion, up 4.9 per cent from the previous pcp (but down 0.9 per cent on a constant currency basis).
Its statutory net profit after tax (NPAT) from continuing operations reached $184.8 million, down by 1.2 per cent with an underlying NPAT of $203.0 million, up 8.5 per cent from the pcp (up 4.0 per cent on a constant currency basis).
The company has reported underlying earnings before interest and tax (EBIT) of $320.5 million, up 12.3 per cent (up 7.7 per cent on a constant currency basis), with underlying earnings per share (EPS) of 24.1 cents per share, up 11.1 per cent.
The report also indicates strong earnings growth in North America, with EBIT up 15.0 per cent on a local currency basis, and resilient earnings performance in Australasia, with EBIT in line with expectations, up 1.8 per cent.
Orora managing director and CEO Brian Lowe said, "Against a backdrop of ongoing challenging market conditions, Orora has delivered another solid result for the fiscal year 2023, reporting an increase in EBIT and earnings per share.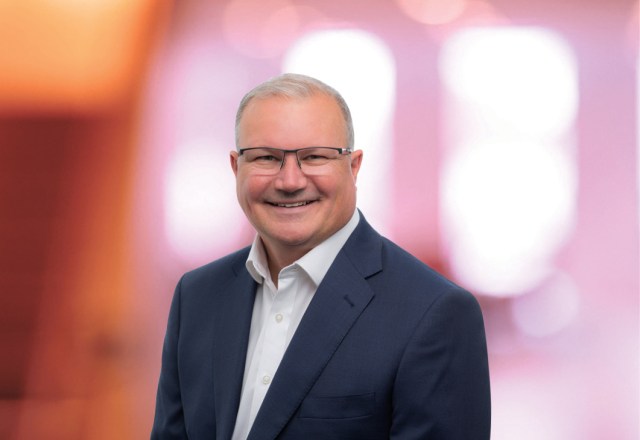 "The team have continued to navigate market pressures, including inflation and supply chain challenges, and have remained disciplined in executing against our strategy. Their agility and commitment are reflected in our results.
"Double-digit EBIT growth was delivered by OPS in North America, largely driven by strong performance in our distribution business as a result of continued business optimisation gains, further operating efficiencies and active management of customer account profitability.
"The Orora Beverage business in Australasia has again proven resilient, driving double-digit revenue growth supported by higher can volumes, improved mix and cost inflation recoveries. In line with expectations, EBIT was slightly up, reflecting the impact of lower glass volumes, offset by growth across all formats in cans. Importantly, the Australasian business returned to profit growth in the second half of FY23.
"With continued robust cash generation and a strong balance sheet, the group continues to make strategic capital investments to meet growing customer demand and remains well positioned for future investment and growth."
Significant item expense of $18.2 million after tax relates to additional costs associated with decommissioning the former Petrie mill site. These additional estimated costs to complete were recognised in FY23 following ongoing project review and reassessment of remediation requirements.
Sustainability update
The company has also provided an update on its 'Our Promise to the Future' sustainability goals aligned to the pillars of circular economy, climate change and community.
Orora achieved an average of 38 per cent recycled content in its manufactured glass products, in line with the prior year.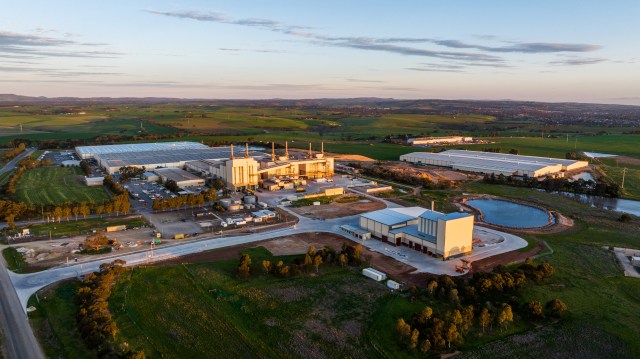 The company's $25 million glass beneficiation plant at Gawler, which is now fully operational, processed more than 30,000 tonnes of new cullet sources during FY23, with Orora's cullet sourcing program now active in all mainland Australian states.
Under the climate change pillar, the group is committed to achieving a 40 per cent reduction in greenhouse gas emissions for Scope 1 and 2 by 2035.
Scope 1 and 2 greenhouse gas emissions decreased by 4.8 per cent (utilising market-based factors for S2) and 12.9 per cent (utilising location-based factors for S2) from the FY19 baseline.
To help address climate change, Orora signed a new foundational solar farm PPA in FY23 with EPIC Energy for a 100 per cent offtake from the Mannum Solar Farm. This will provide the company's South Australian facilities with 35MW of solar-generated electricity from FY24.
Site preparation for the new oxygen plant to upgrade the G3 glass furnace at Gawler to oxyfuel technology has also commenced, which will reduce G3 furnace emissions by approximately 20 per cent.
Capital investment and innovation update
Orora added that it continues to invest in capacity and capability expansion to support the strong outlook for growth across the industries it services.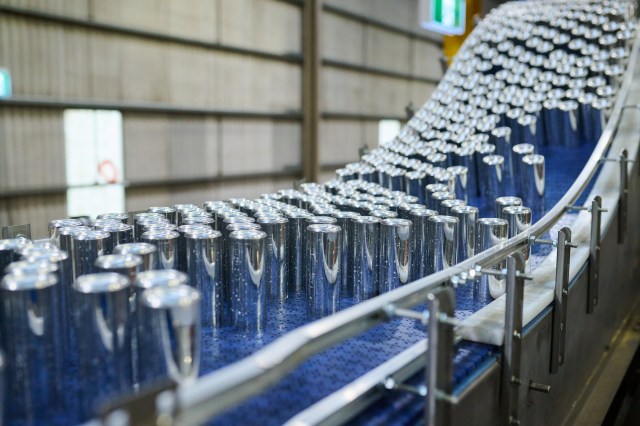 In Australasia, a $30 million can ends capacity growth project was completed in March at the company's Ballarat site. The installation of a new $80 million multi-size cans line at Dandenong was completed in June.
Construction has also commenced on a new $85 million multi-size can line at Revesby due for commissioning in the second half of FY25.
"Cans capacity expansion is progressing really well," Lowe added.
"The committed $195 million investments reflect a strong customer led outlook for cans volume growth, and importantly, underpinned by long-term customer contracts. At the same time, our focus on innovation and investing in market leading technologies continues across our business."
In July 2023, the Orora Beverage business announced its innovative Helio by Orora offering, a first-to-market can decoration and high-speed digital printing solution, providing customers with the benefit of fast turnaround and smaller quantity print runs suited to new products and promotional campaigns.
Lowe added, "Helio offers our cans customers and their brands the ultimate combination of high-speed digital printing, and customised direct-to-shape packaging design and decoration. The technology enhances our customers offering these ideal for new products and promotional applications. By providing greater flexibility can design and decoration and the ability to offer smaller print runs at significantly reduced turnaround times.
"This $14 million investment complements our traditional high speed offset decoration process and capitalises on the current investments in our canyons expansion. The first digital printer will be installed at our Dandenong site in the second half of FY24 and will have the capacity to deliver up to 100 million units per annum with an initial capacity of 35 million units in the first year as we ramp up production and investment in plant capacity expansion, and innovative technology affirms our leadership in cans production, design and decoration across Australasia."
The North American OPS business has focused on enhancing the business model and value proposition for customers through further investment in sustainability initiatives and digital capabilities.
Outlook
Whilst global economic conditions remain uncertain, Orora Group said its earnings are expected to be higher in FY24.
In North America, further margin accretion through account profitability programs and a continued focus on cost management is expected to be largely offset by ongoing volume softness.
In Australasia, continued strength in cans with incremental volume growth from recent investments is expected to offset the ongoing softness in glass from lower commercial wine volumes.
This outlook remains subject to global and domestic economic conditions and currency fluctuations.
Comment below to have your say on this story.
If you have a news story or tip-off, get in touch at editorial@sprinter.com.au.
Sign up to the Sprinter newsletter