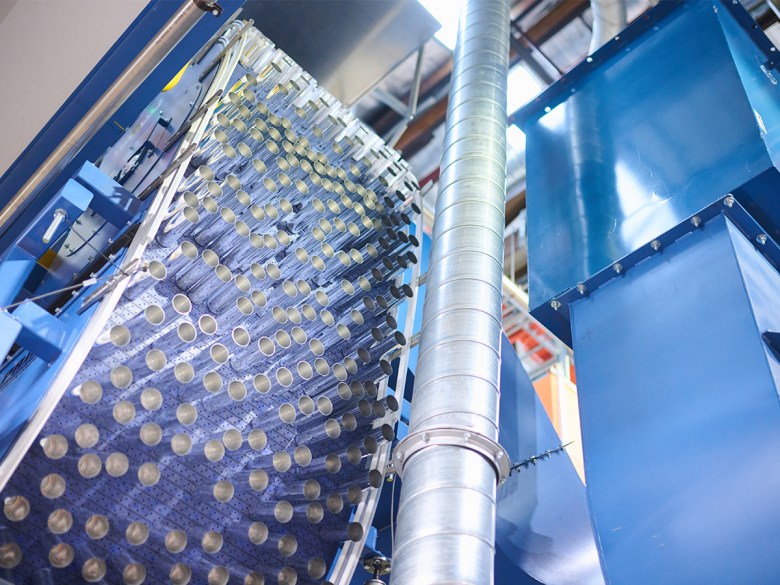 Victoria-based global packaging manufacturer Orora has reported good progress on its 'Promise to the Future', highlighting the sustainability goals that it achieved in FY23.
This focused on improvements in the circular economy, climate change and community aspects.
Under the circular economy pillar, Orora said it achieved an average of 38 per cent recycled content in its manufactured glass products, in line with the prior year.
The company's $25m glass beneficiation plant at Gawler, which is now fully operational, has developed over 30,000 tonnes of new cullet sources during FY23. Moreover, Orora's cullet sourcing program is active in all mainland Australian states.
Under climate change, the group is committed to achieving net zero greenhouse gas emissions by 2050 for Scope 1 and 2 emissions, with an interim goal of achieving 40 per cent reduction in greenhouse gas emissions for Scope 1 and 2 by 2035. These emissions decreased by 4.84 per cent (utilising Market-based factors for S2) and 12.98 per cent (using Location-based factors for S2) compared to the FY19 baseline.
To help address climate change risk, Orora signed a new foundational solar farm power purchase agreement in FY23 with Epic Energy for a 100 per cent offtake from the Mannum Solar Farm.
This will provide the company's South Australian facilities access to 35MW of solar-generated electricity from the start of FY24.
Site preparation for the new oxygen plant to upgrade the G3 glass furnace at Gawler to oxyfuel technology has also commenced, which will reduce G3 furnace emissions by approximately 20 per cent.
Orora managing director and CEO Brian Lowe said, "Orora is a proven leader in circular economy initiatives as we seek to maximise the recycled content of our manufactured products.
"This year, we reported an average of 38 per cent recycled content in our manufacturing glass products as we target 60 per cent recycled content in glass packaging by 2025. Orora's aluminium cans business achieved 57 per cent, in line with FY22.
"In North America, we averaged 57 per cent recycled content in the manufacture of corrugated board, up from 54 per cent in FY22. I am extremely proud of the great work being delivered in this very important area."
Comment below to have your say on this story.
If you have a news story or tip-off, get in touch at editorial@sprinter.com.au.
Sign up to the Sprinter newsletter