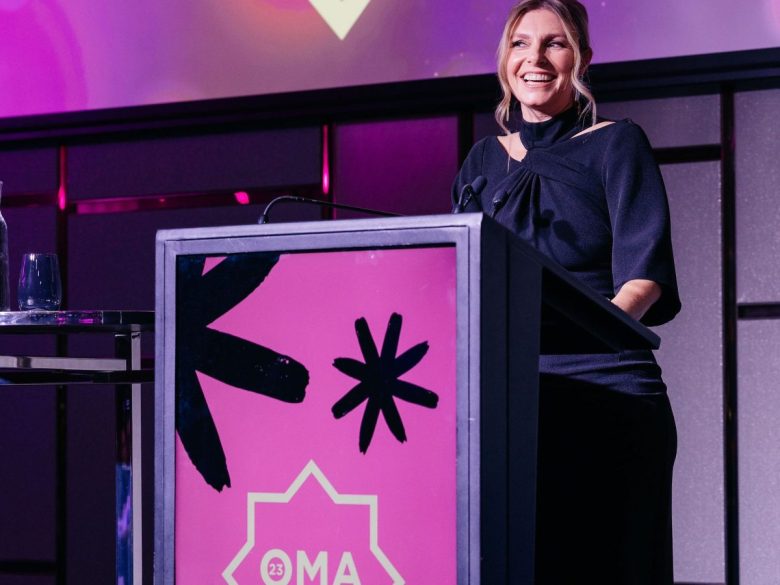 The Outdoor Media Association (OMA) recently held its annual Industry Awards ceremony at the Crown Sydney.
The OMA Awards highlight the achievements of industry professionals who have pushed the boundaries of Out of Home (OOH) advertising, and recognise the dedication and talent of individuals who continue to elevate the industry.
This year, a record 80 nominations were received, with newly appointed OMA CEO Elizabeth McIntyre saying, "The OMA Conference and Awards are an exceptional opportunity to showcase all that the OMA and its members are working toward and achieving. Since joining, I've been impressed by the unity of the industry and the dedication to grow the OOH channel as a whole.
"The Awards not only celebrate hard work and creativity but also reflect the innovation and vibrancy of this dynamic sector. Congratulations to all the winners and I look forward to seeing the continued evolution of Out of Home under their leadership."
The winners across 13 categories and Hall of Fame inductees are as below:
Emerging Leader Award sponsored by Big Screen Video
John Cochrane – Val Morgan Outdoor
Highly Commended – Michael Tobin, Tonic Media Network
Excellence in Innovation Award
Cristina Smart – JCDecaux
Outstanding Service Award
NSW I Tara Coverdale – oOh!mediaQLD I Peter Reynolds – oOh!mediaVIC I Sara Lappage – QMS
SA I Nathan Robertson – oOh!media
WA | Jessie MacKinnon – oOh!media
Rising Star Award
NSW I Joint Winners: Claire Allison – QMS & Jacqueline Ingram – oOh!media
QLD I Courtney Johnson – QMS
QLD | Highly Commended Jesse McIntyre, Australian Outdoor Sign Company
VIC I Luke Course – Gawk Outdoor
WA I Alycia Diggle – JCDecaux
Ben Walker National Rising Star Award
Luke Course – Gawk Outdoor
OMA Industry Award
Blair Robertson | Daktronics
Hall of Fame
Ian Woods (post-humous)
Pierce Cody
Comment below to have your say on this story.
If you have a news story or tip-off, get in touch at editorial@sprinter.com.au.
Sign up to the Sprinter newsletter