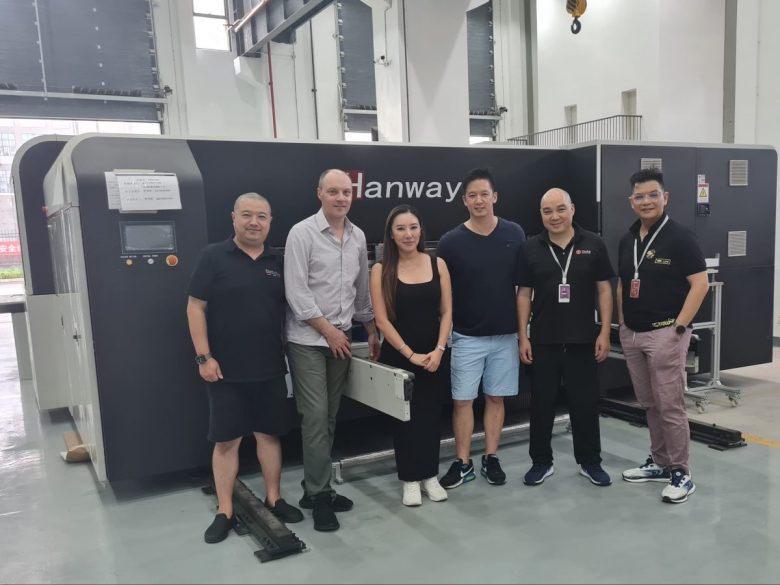 Pakko has invested in an advanced digital inkjet printer, a Hanway HiJet2500, which it procured through Kissel & Wolf Australia.
Pakko installed this machine to enhance its service, production, and manufacturing capacity. By eliminating the need for printing plates, the printer facilitates short and long print runs, thereby saving time and resources.
The machine is equipped with a maximum print size capacity of 2400m by 3500m. It utilises CYMK colours to produce top-tier prints, and lays the foundation for distinctive, high quality and efficient manufacturing.
Beyond its flexibility – offering no minimum order requirements and a swift production turnaround of just 10 working days – the printer allows Pakko to cater to the needs of many businesses and provide premium, high-quality printing within a short timeframe.
Pakko founder and CEO Nina Nguyen said the investment is part of its 'global future' strategy, which underscores the company's commitment to delivering inventive and eco-friendly printing solutions for all businesses.
Hot off the heels of a whirlwind tour of Southeast Asia, Nguyen is actively exploring technologies and strategic partnerships that will define the future trajectory of Australian manufacturing and the growth of Pakko.
During her recent tour, Nguyen had the privilege of visiting the factory where this printer was designed and created.
"Having now seen where the printer was manufactured gives me even greater confidence in the Pakko vision and I know that this investment marks the start of our global transformation journey; as we stride toward increasing productivity and efficiency," Nguyen said.
Pakko's approach also extends to seamlessly integrating the new printer's capabilities with its existing Interactive Design platform (IDP).
Nguyen said this synergy will further streamline the manufacturing process, delivering unparalleled customer service to businesses across Australia.
"Since our inception, we have supported local suppliers and the local supply chain. Now, it's time to expand our horizons and we envision a future where we will develop technology, programs, and software here in Brisbane that will seamlessly integrate with our machinery; and revolutionise both our front-end and back-end production processes," she added.
Comment below to have your say on this story.
If you have a news story or tip-off, get in touch at editorial@sprinter.com.au.
Sign up to the Sprinter newsletter