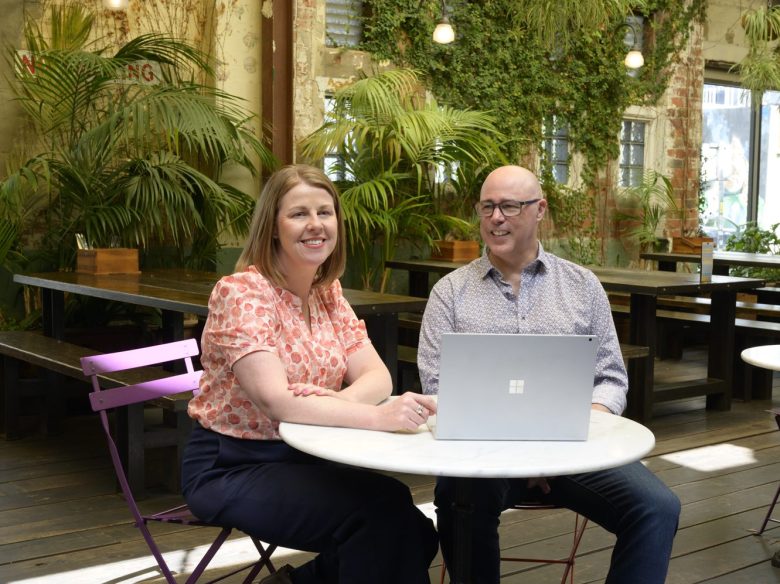 Pattern Room will be exhibiting at FESPA Munich, demonstrating the ease in which it has changed one of the last vestiges of manual and inefficient processes in making garments, while allowing custom sportswear and clothing makers to create well fitted clothing.
Owner Julia Van Der Sommen and her business and life partner, Daniel Watts, will be present at the Pattern Room stand (Hall B1, Stand A15) to outline the benefits of using Pattern Room, which puts hundreds of thousands of patterns in digital format at the user's fingertips.
"Pattern Room began its life in 2019 with ambitious goals to change the global clothing industry. Focus was on those who were printing, cutting and sewing and it remains focussed on this part of the industry," Watts explained. "Grand plans for a global showcase were made, flights booked and every detail considered and organised. All but one."
Watts confirmed that the climax for Pattern Room's global launch was FESPA Madrid 2020.
"It was to be the inaugural SportswearPro which resonated so strongly. Pattern Room was invited to be part of Print, Make, Wear – a live demonstration of a micro-factory in action."
Fast forward to 2023 and Pattern Room has taken the intervening time to engage with clients and redevelop the interface to make it easier to find what the clients are looking for.
"With more than 550,000 designs in the catalogue, making it easier to narrow the search was essential. Users are now able to 'build' the garment they want, working through the options and seeing the outcome on the screen as they select options.
"Those who already print and make clothing will be well aware of the struggles to create a garment with a beautiful fit. No end of attention to detail, quality of fabric or passion can fix something that is fundamentally broken.
"Every single garment made requires a pattern. The template to cut the fabric pieces which are then sewn together to make a t-shirt, a jumper, a jacket, etc. If that pattern isn't a good pattern, there is no chance the outcome will be good, regardless of the intentions or effort applied.
"The world is at a junction where more than 150 billion+ garments are being made every year and approximately 33 per cent end up in landfill without ever being sold. Another 33 per cent end up in landfill within 12 months of production and sale. In anyone's terms, that is too much.
A contributing factor to this waste are ill-fitting garments which are either simply disposed of or returned by the consumer and subsequently discarded. The creation of well-fitting garments which are made well, will undoubtedly result in increased wear by the consumer and a reduction in the need to overproduce by the manufacturers, lessening returns and single wear garments.
"Pattern Room has set out to change the way that makers get their patterns. Instead of the reliance on a dwindling number of skilled and available pattern makers, each applying their own interpretation of fit, Pattern Room puts hundreds of thousands of patterns in digital format at their fingertips.
Hatched by a master pattern maker, Julia Van Der Sommen, in her light and plant filled workroom in Melbourne, Australia, Van Der Sommen and her team of pattern makers and sampling team create and test patterns to be included in the catalogue.
Pattern Room's focus is on the core styles, t-shirts, jumpers, jackets, track pants and shorts, leggings, skorts, etc. covering sizing from newborns (0000) to 28 in Women's and 8XL in Men's sizing. Van Der Sommen has rejected the idea of unisex, believing that is code for "not fitting anyone well". Instead, she and her team are focussing on patterns that create beautifully fitting garments that fit kids, women and men with western body shapes.
Despite being on the opposite side of the world from many of their clients, Pattern Room provides the patterns in digital format, so location becomes largely irrelevant, also eliminates the challenges associated with freight.
Comment below to have your say on this story.
If you have a news story or tip-off, get in touch at editorial@sprinter.com.au.
Sign up to the Sprinter newsletter