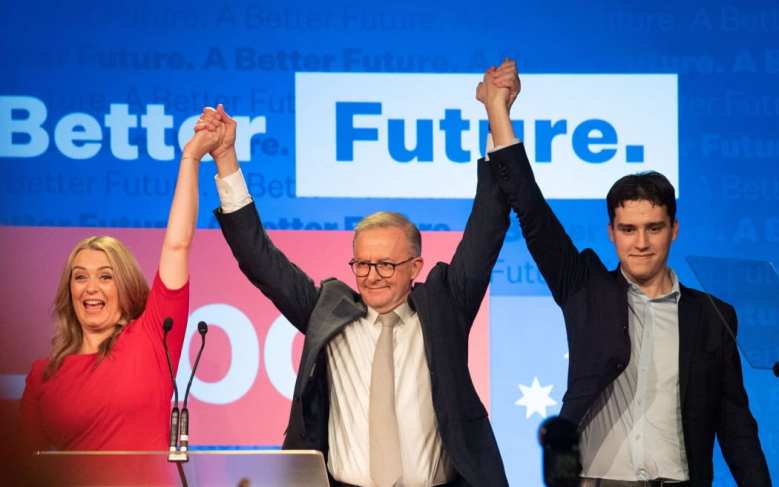 After nine years of Coalition leadership, Australia has a new government with Labor leader Anthony Albanese elected Prime Minister after the May 21 poll reshaped the national political landscape.
As of this morning, Labor is now three seats away from forming a majority government in the lower house with 73 seats now secured with the Liberal Party holding 51, independents on 9 and the Greens with 2.
The printing industry has long promoted its case as a major manufacturing employer to the government and will continue to make this case to a new group of federal ministers.
Worker and skills shortages remains a key issue for the industry as operators struggle to find production staff to keep the presses and bindery running. Supply chain issues, particularly around paper and other supplies, and potential increases to the minimum wage at the Fair Work Commission are also concerns.
Adding to this was the recent decision to delete five print-related apprentices from the Australian Apprenticeship Priority List. This decision means employers and new apprentices from July 1 will not be able to access additional supports in this year's Budget.
A merger between The Print & Visual Communication Association (PVCA) and The Real Media Collective is underway and returning those apprenticeships to the list is a key objective.
Kellie Northwood is the current CEO of The Real Media Collective and will be the CEO of the new entity. The TRMC contacted Albanese and the ministers so far appointed just after the swearing in ceremony was completed on May 23.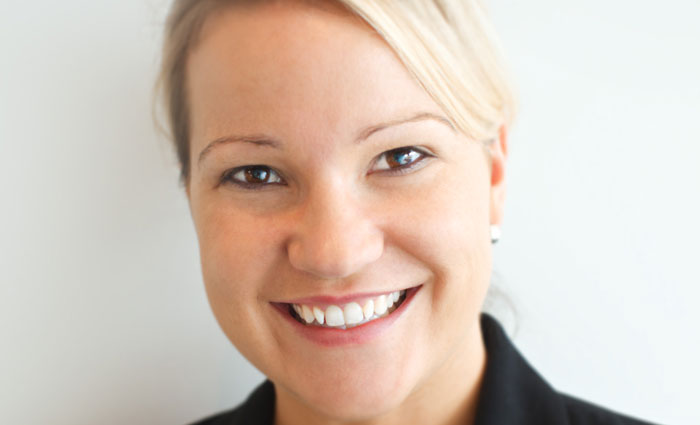 Northwood says the key issues for discussion will focus on developing sovereign manufacturing and boosting education and skills training.
"Both the Coalition and ALP have supportive policies across sovereign manufacturing which provides opportunity for our industry. Specifically, we will be engaging with the appropriate Minister, as soon as Caucus is announced, to ensure the National Skills Council reviews its removal of the apprentices across our Awards," Northwood told Sprinter.
"Skills and training further requires serious review and the ALP have strong policies across this which we will refer. Additionally, we have begun a proposal to Treasury to implement a procurement policy across all government print procurement to be locally manufactured and print management contracts reviewed accordingly to comply with local manufacture. This will be communicated to the incoming Treasurer and Finance Minister in Jim Chalmers and Katy Gallagher.
Northwood added the TRMC has also been working on a gender equity policy and carbon emissions target for the packaging, commercial print, signage and heatset sectors.
"Yesterday morning, and after their swearing in by the Governor General, we conveyed our best wishes to Prime Minister Albanese, and each of his currently appointed Ministers. We informed them that as the combined industry body representing the largest manufacturing sector in the country we look forward to working closely with their government across all industry related issues and matters of interest."
PVCA board member and managing director of Eckersley Print Group, Tom Eckersley, acknowledged the work the Coalition and Scott Morrison had done while managing the country throughout the pandemic.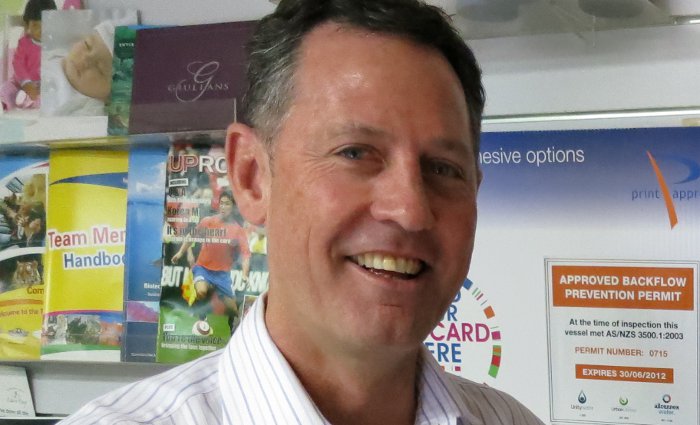 But said it was now time to work with the Labor government to ensure worker shortages, supply chain bottlenecks and minimum wage rise were addressed.
"We are committed to working with the Albanese Labor government and like most industries and groups we hope they are governing in their own right and have the capacity to do what they need to do," Eckersley said.
Eckersley said he is concerned Albanese's proposed 5.1% minimum wage rise will harm businesses, already struggling under cost of business increases and a major supply chain squeeze.
"As an industry we must work with the government as they have made an early call on making a recommendation for increasing the minimum wage to 5.1%. From our industry's point of view this needs to be done in a more moderate and sustainable way," Eckersley said.
"We recognise that wage growth is required to manage inflation but it has to be done in a sustainable fashion, so we have the view that 5.1% is too big, too sharp and too aggressive and we believe something more like 3% would be more relative to the circumstances in the market now."
Supply chain is another key concern.
"The other big issue is the supply chain bottlenecks which are throttling businesses and adding huge costs to us at the moment. This is not just our industry – you can't get paper, you can't get car parts or timber – it is a huge issue across many industries. These problems are not going to go away so we have to address that because it is adding a lot of cost to the deliverables on the ground," Eckersley said.
"There is a lot that business has to do with the government and I think we just need to pick up that baton and we will do that in a very invigorated way because there is a new party at the table so we have got to get off and get that underway with them as soon as we can."
Ai Group CEO Innes Willox congratulated the newly elected prime minister and said he looks forward to working with Albanese to "achieve a shared objective of raising real wages and profits".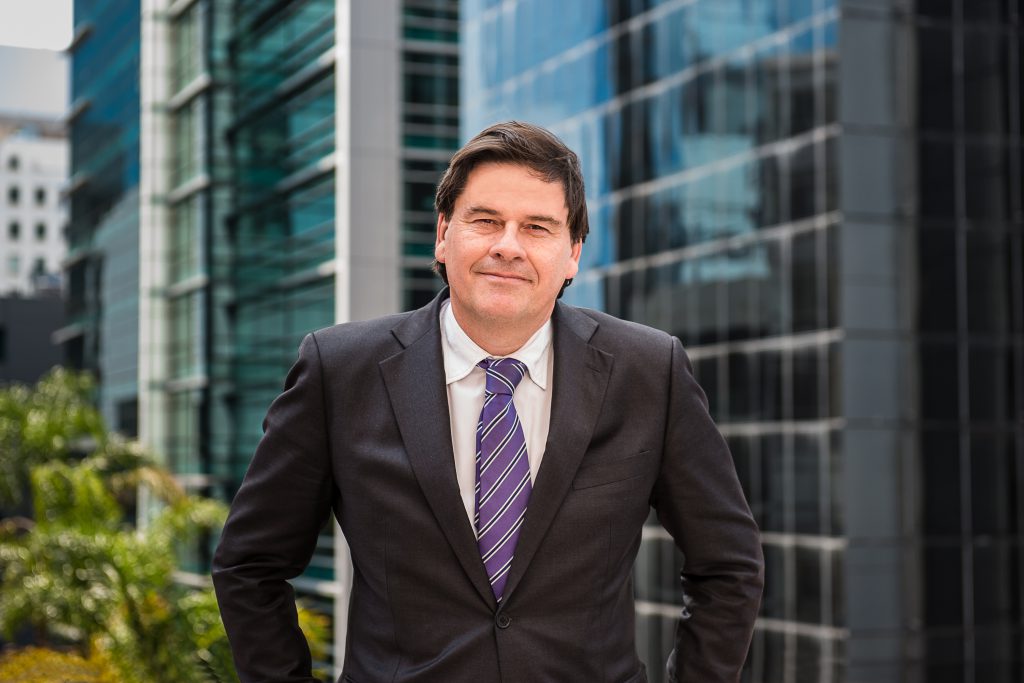 "We look forward to working with the Government and with others in the community to achieve the shared objective of raising real wages and profits. Most fundamentally this will require a firm commitment to raising productivity both through government policy initiatives and in Australia's workplaces," Willox said.
Willox also responded to Albanese's plan to end the 'climate wars' with a coherent transition to reducing greenhouse gas emissions.
"Ai Group and our members stand ready to assist the Government as it further develops its approach to these foundational issues and as it addresses the immediate challenges of locking in the strong recovery from the pandemic; navigating the geopolitical and economic fallout from the war in Ukraine; and ensuring that current inflationary forces are brought back to target levels in a timely and orderly fashion," he said.
"We will also be providing our input as the Government prepares for the foreshadowed federal budget ensuring the views of Australia's employers are brought to the table."
Australian Chamber of Commerce and Industry CEO Andrew McKellar also congratulated Albanese and his team on being elected.
"The Chamber will work vigorously to advance the priorities of business and negotiate in good faith to reach outcomes for the benefit of all Australians," McKellar said.
"The first priority must be ending the most acute labour and skill shortages in 48 years. Small businesses cannot afford for the next federal government to drag its heels on growing Australia's workforce."
McKellar also said a practical plan to ease the rising costs and supply chain bottlenecks which are holding businesses back must also be set out.
"Streamlining regulatory settings and encouraging business investment will drive our international competitiveness, empowering business to grow. Business, big and small, employ more than 11 million Australians. Enabling enterprise to flourish is essential to continue rebuilding our economy and locking in prosperity for future generations."
Comment below to have your say on this story.
If you have a news story or tip-off, get in touch at editorial@sprinter.com.au.
Sign up to the Sprinter newsletter