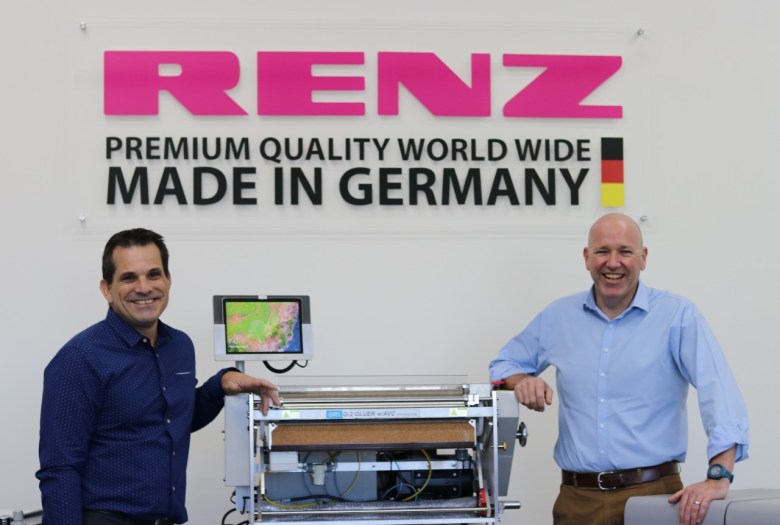 The finishing portfolio at Renz Australia was featured in the Digital Printing & Finishing Technology Focus in the October issue of ProPrint, to read the full story click here.
The latest digital print finishing equipment to join the Renz product stable comes from Plockmatic Group in the form of the BM5000 Series Booklet Maker and Morgana AutoCrease Pro XL and Digifold Pro XL, says Renz Australia Sales Director Tim Killen.
Killen describes the BM5000 as "a powerful, flexible booklet making solution for mid-to-large commercial print environments".
He notes it meets the demand of the marketplace where productivity, fast turnarounds, durability and reliability are key requirements for success.
"Features such as optimum output quality, wide media support and exclusive functionality like squarefold, bleed trim and landscape booklet capabilities are critical for success in any commercial printer in today's highly competitive environment."
The Morgana AutoCreaser Pro XL is a heavy-duty automatic creasing system designed to complement mid to high-volume digital and offset production presses. It complements the long-sheet capabilities enabled in the production printers of today, featuring a standard pull-out extension that enables sheet sizes up to 1300mm.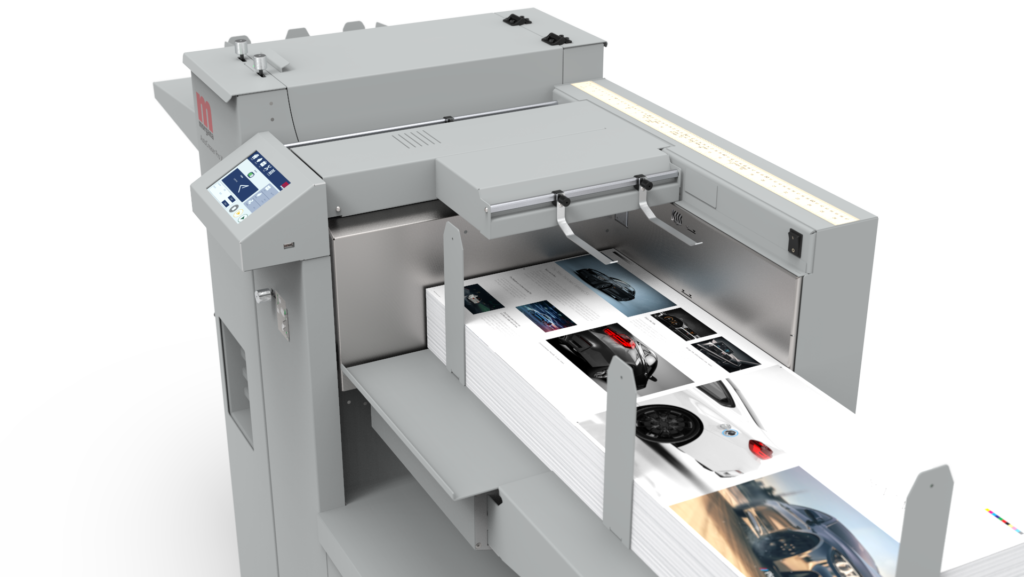 This opens the door to new applications, such as landscape booklets, book covers for oversized perfect-bound books, multi-panel brochures and many other applications made from these long sheets. The new open feeder design is capable of efficiently feeding a wide range of media types and weights.
The Morgana DigiFold Pro XL builds on the proven and highly appreciated Morgana DigiFold Pro. The Pro XL has the capability to handle the new long formats that print engines now can produce. It can be equipped with an optional dual crease allowing up and down creasing in one single pass.
"The business proposition at Renz for our bindery equipment has been the same for the 40 years we've been in operation," states Killen.
"We provide only the highest-quality equipment, industry-best after-sales service, support, and product knowledge, which in turn provides our customers with the lowest whole-of-life investment on the equipment purchased. This, in turn, enables them to produce their work at the lowest cost-per-sheet or book.
"Renz has always been a key supplier to the book printing sector of the market and the Plockmatic BM5000 caters perfectly to print businesses looking to make a profit in this sector. However, the Morgana AutoCrease Pro XL and DigiFold Pro XL enable all print companies – small, medium and large – to increase their profits on any creased, folded or perforated print product."
Comment below to have your say on this story.
If you have a news story or tip-off, get in touch at editorial@sprinter.com.au.
Sign up to the Sprinter newsletter