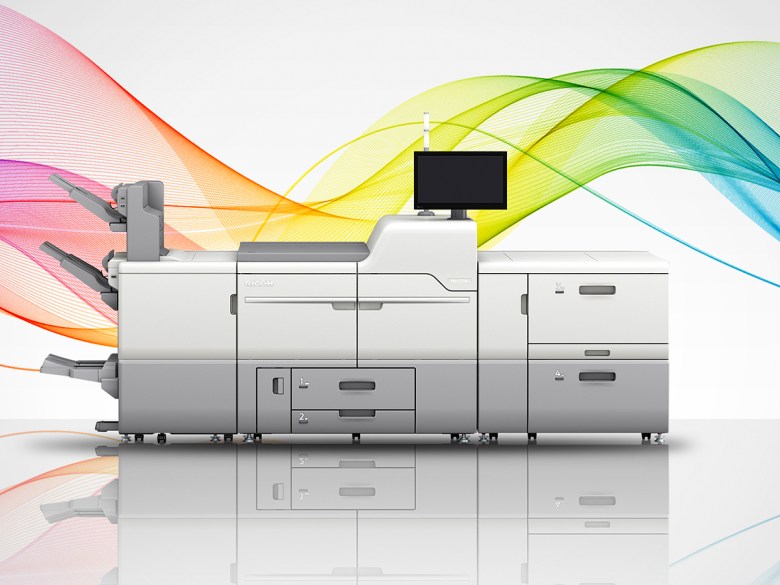 Ricoh Australia has launched the next generation Ricoh Pro C7500, designed to empower print service providers (PSPs) to elevate their creative capabilities by achieving richer and more accurate colours.
The latest portfolio addition follows last month's high-volume Ricoh Pro C9500 digital colour sheetfed press launch.
The Ricoh Pro C7500 has been developed to enable printers to adapt to an ever-changing print production environment.
"The Ricoh Pro C7500 exemplifies our dedication to empowering print service providers with innovative technology and cutting-edge software to continually advance their production environments," Ricoh Australia senior product and marketing manager for the Ricoh Graphic Communications business, Henryk Kraszewski said,
"With its expanded colour capabilities, support for various media types, and user-friendly controls, the Ricoh Pro C7500 brings a new class of production class hardware to the industry that not only elevates print quality but also opens up new possibilities for our customers, helping them to deliver on the evolving demands of their clients."
Succeeding the Ricoh Pro C7200 and Pro C7200x Series, the Pro C7500 is compatible with Ricoh's original special colour toners, including White, Clear, Invisible Red, Gold, and Silver.
Its new neon colour profiles can automatically add Neon Yellow and Neon Pink to expand the colour gamut for richer and more vivid colour expression, including blush pink, deep purples and vivid greens.
New on the Pro C7500 is an elastic intermediate transfer belt that enhances support for rough or uneven textured media.
It can handle a wide range of materials between 40 and 470 gsm and has been strengthened to support duplex printed long lengths of up to 1,030 mm.
The Pro C7500 also has the new Ricoh Graphic Communications Operating System (GC OS).
The newly developed engine controller enables efficiencies in device use and the intuitive and simple operation of machine settings.
Remote access via a web browser from a PC or tablet supports streamlined operation and features new functions via software updates.
New Digital Front End (DFE), developed in collaboration with Fiery, drives operational effectiveness. Additional printing efficiencies and labour-saving functions have also been introduced to reduce time spent on maintenance and support real-time troubleshooting. These include the quick and simple changeover of complete units for special colours and improved operator-replaceable units to support responsive system maintenance.
As with the just launched Pro C9500, the Pro C7500's capabilities are enhanced by various software options, including Ricoh TotalFlow Supervisor, Ricoh TotalFlow Production Manager and FusionPro. These enable clients to maximise their product's effectiveness and return on their Ricoh investment.
The Pro C7500 digital colour press will be available from November.
Comment below to have your say on this story.
If you have a news story or tip-off, get in touch at editorial@sprinter.com.au.
Sign up to the Sprinter newsletter