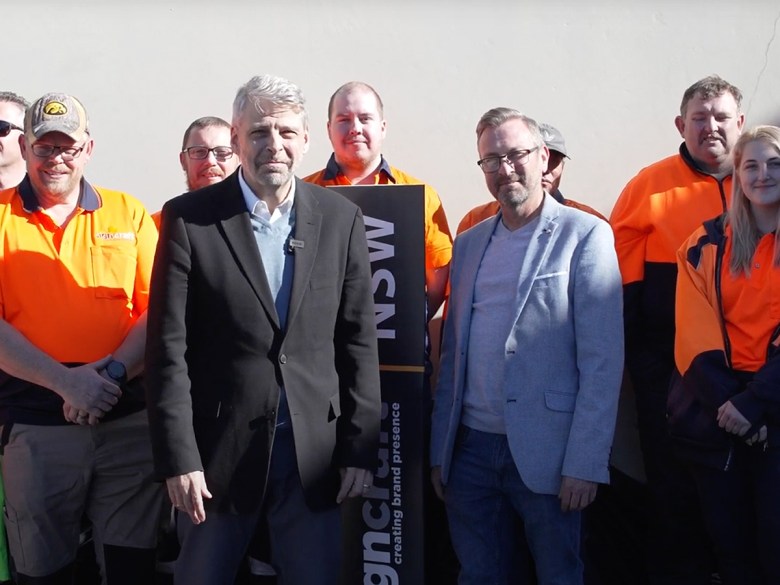 Signcraft has acquired Campbelltown-based Wholesale Sign Co., restoring manufacturing for its NSW operations.
David Blomfield, former Wholesale Sign Co. owner, will continue to work closely with Signcraft as a consultant.
Signcraft, founded in 1971 by Sam King in a small garage in Strathmore, Victoria, has become one of the country's premier signage and brand implementation businesses, with multiple significant projects across several states.
In July 2021, Signcraft announced a joint venture with Colorlux, another significant player in the signage market with large-scale manufacturing capabilities. The partnership has significantly increased the company's ability to build and store materials for important projects whilst driving down costs for their clients.
Wholesale Sign Co. manufactures signs for the sign industry in partnership with other businesses that require a wholesale solution.
Bloomfield said, "Our team is truly unmatched in the world of high-quality signage. We have a passion for excellence that runs deep within us, stemming from our collective experience working for the renowned Signcraft Group. In fact, 70 per cent of our team members have been part of Signcraft at some point, gaining invaluable manufacturing expertise over a combined 100 years.
"Around eight months ago, Kim Nauntofte, Signcraft's CEO, approached us to explore how we could assist with overflow projects. However, we soon realised that our team had much more to offer, and now Wholesale Sign Co. has officially been acquired by Signcraft, marking an exciting new chapter for all of us.
"The synergy between Sam King and Kim has been a game-changer for Signcraft. Kim's unparalleled industry knowledge, coupled with his ownership of a successful signage company in the Philippines, has created a dynamic partnership that benefits both businesses. Moreover, Signcraft has forged additional partnerships in Thailand and China, expanding our reach and capabilities.
"With Signcraft NSW manufacturing back in full swing, our future looks exceptionally promising. We are ready to elevate the standards of signage production and continue delivering outstanding results for our valued clients."
Nauntofte added, "Signcraft grew by 30 per cent last year, and by adding David and his team's skills and experience, this acquisition will provide us with more capacity to facilitate further growth. Signcraft NSW manufacturing is back, and we can't wait to embark on this exciting journey."
Comment below to have your say on this story.
If you have a news story or tip-off, get in touch at editorial@sprinter.com.au.
Sign up to the Sprinter newsletter