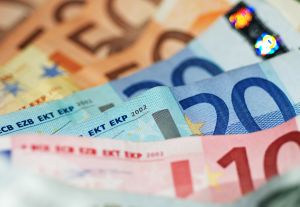 SPS filed for insolvency on April 1 and appointed a temporary insolvency administrator: Jens Hamdorf of Treugarant AG.
However, Hamdorf said he believes a sale of the business will go through in the next month.
The appointment of a temporary insolvency administrator in Germany is similar to Chapter 11 in the US, with the company protected from its creditors but able to continue trading until a solution is found.
Hamdorf is currently talking to potential buyers. If one cannot be found he will sell off the assets of the business.
However, he said that the 50-staff company had enough orders for the next couple of months and that he was optimistic about finding a buyer.
He added: "SPS is a good and well-known company in the printing industry and the current problems are not caused by bad products but by the worldwide financial crisis.
"At the moment we are talking to a couple of potential buyers, but it is too early for a prediction. I think in three or four weeks we shall know more."
Read the original article at www.printweek.com.
Comment below to have your say on this story.
If you have a news story or tip-off, get in touch at editorial@sprinter.com.au.
Sign up to the Sprinter newsletter