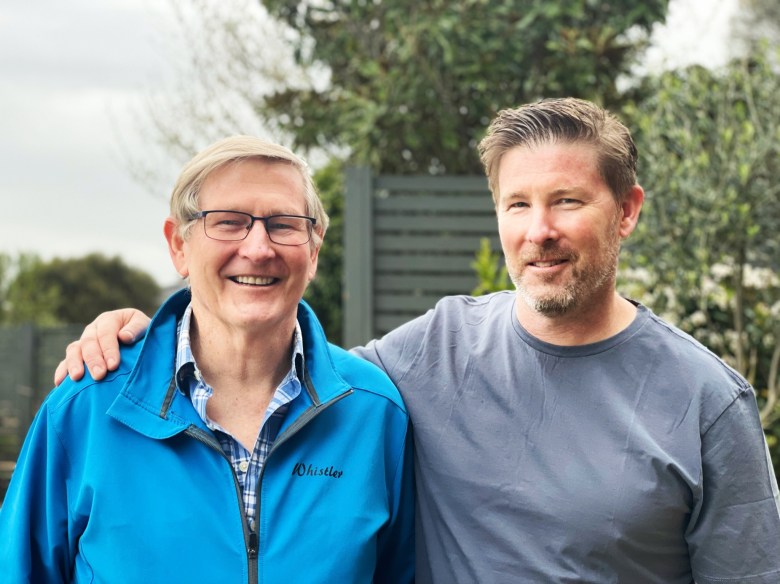 This is an extract about AFI Branding & Coritex from the Sustainability is Good for Business Technology Focus written by Peter Kohn and published in the April 2022 issue of ProPrint magazine. To read the full story click here.
Repurposing fabric and apparel have been emerging in Australia for some time, but printers are still bearing the on-costs.
Julian Lowe, national sales & marketing director at Coritex, an Australian supplier of bespoke fabrics for printing, says Australian consumers have been reluctant to pay a 'green' component to cover an ethical life-of-product pathway for their purchases. So, until governments come to the party more energetically and corporates begin to shoulder some of the cost burden, printers will be squeezed financially on repurposing.
However, the schemes now operating are exciting, and move Australia closer to the front when it comes to product life stewardship. The 'Be Sustainable Take-Back Fabric Scheme' from AFI Branding, an initiative to recycle and repurpose printed fabric and clothing, sprang from the vision of the company's managing director Glenn Watson.
Coritex, AFI Branding's key supplier of recyclable, print-ready fabrics, also came on board with the initiative.
To date, AFI Branding – which prints over 15,000 square metres of fabric each month for the retail, events and exhibition industries – has enabled the repurposing of more than 250 tonnes of fabric which would otherwise have ended up in landfill, explains Lowe.
AFI Branding has an estimated 20 per cent ratio of offcuts to saleable product, making binning and storage major cost burdens. Under the repurposing initiative AFI's offcuts, plus post-use product returned by clients as part of the end-of-life take-back scheme, are handled by Circular Centre, a Sydney-based repurposing specialist.
Circular Centre services companies in the market for repurposed raw materials. Mattress manufacturer, Sealy, takes the bulk of AFI Branding's materials. The material is sent to Brisbane where specialised machinery converts it into filler which is used for mattress padding. Other companies are using AFI's materials to make sports surfaces.
Circular Centre connects clients like AFI Branding to supply-chain systems and a loop-back into its Circular Textile Waste Service (or a client's own system) to recollect, reuse, repair, resell and ultimately compost.
"Taking back signage is trickier than you imagine," Circular Centre director Alison Jose says.
"Like clothing, there are a variety of textiles and finishes, and it's necessary to take into consideration what's printed on them. So, to reuse, redesign and repurpose these resources into other products is an exciting step."
AFI Branding is also exploring polyester recovery with Queensland company, BlockTexx, a clean-technology innovator that recovers polyester and cellulose from textiles and clothing, turning textile waste into a resource for new products. BlockTexx has proprietary technology for separating polyester and cotton materials, such as clothes, sheets and towels of any colour, or conditioning these back into their high-value raw materials of PET and cellulose for reuse.
The recovered PET is polymerised to create virgin-quality plastic pellets and polyester fibre for textiles and packaging. The recovered cellulose is processed to create SOFT (separation of fabric technology) cellulose powder for the textile, pharmaceutical and food industries.
Watson says these initiatives, which are being commercialised, add to AFI Branding's sustainability culture.
"It's part of our MO and our USP to our clients," he said.
Comment below to have your say on this story.
If you have a news story or tip-off, get in touch at editorial@sprinter.com.au.
Sign up to the Sprinter newsletter