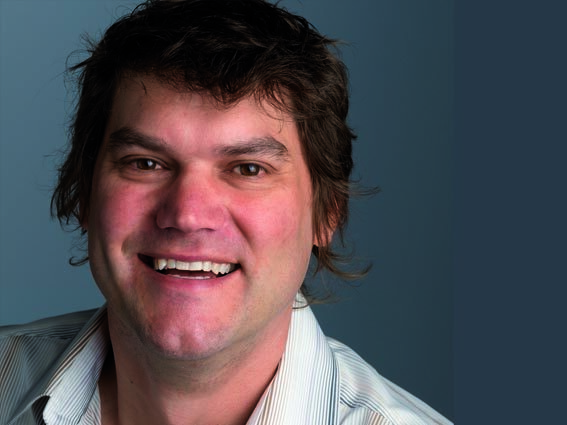 This is an extract about Finsbury Green from the Sustainability is Good for Business Technology Focus written by Peter Kohn and published in the April 2022 issue of ProPrint magazine. To read the full story click here.
A leader in Australian commercial print, managed services and logistics for more than 48 years, Finsbury Green has grown to become one of the most successful print enterprises in Australia, employing 180 staff across five locations in Melbourne, Sydney and Adelaide, and its environmental standards have matched its other performance indicators.
Executive chairman, Peter Orel, says Finsbury Green is "one of the most sustainable print, managed services and logistics solution providers in the world. It's in our DNA!"
This year, Finsbury Green will launch its newest rating system based on the Finsbury Green Social Rating (FGSR), an industry-leading process that reflects the company's commitment to the development of social benefit suppliers.
Orel says the FGSR comes on top of already established environmental safeguards developed by his company. Finsbury Green actively promotes sustainable practice through its total supply chain and provides its customers with the ability to select suppliers based on their environmental credentials.
"At the front line of our approach to sustainability is the Finsbury Green Environmental Rating system (FGER) that all offset and digital print suppliers must complete during the supplier accreditation process. Our own standards have positively influenced our supply chain and the FGER," Orel said.
He adds the FGER is independently audited and validated by current environmental science sourced from the Department of Climate Change and Energy Efficiency, National Greenhouse Accounts Factors 2020, and the National Carbon Offset Standard (Climate Active). The FGER has been reviewed by an independent panel of industry experts and science professionals and provides an open and transparent environmental rating which also highlights areas for improvement.
In terms of world's best practice, Finsbury Green operates ISO9001:2008 Quality Management, ISO14001:2004 Environmental Management and ISO12647 Colour Management Systems certification. Furthermore, Finsbury Green is actively involved with the Forest Stewardship Council (FSC) and is Chain of Custody certified. And the company provides CO2 reporting using the National Carbon Offset Standard's methodology which currently includes Scope 1, 2 and 3 emissions.
Finsbury Green remains Australia's only independently audited and manufactured carbon-neutral print group. "We measure, monitor and proactively reduce our emissions from our entire operation, then offset the balance, which is approved under the Australian Government's National Carbon Offset Standard," Orel said.
At the micro-level, each phase of Finsbury Green's operation follows these principles and standards, says Orel. In terms of its CtP, Finsbury Green uses developer-free systems, reducing the need for chemistry and water from platemaking. In the pressroom, the company has eliminated the use of mineral solvent-based inks, which contribute to growing greenhouse gas emissions. Instead, 99 per cent of all inks and varnishes used are vegetable based. Low-waste pumping systems deliver ink to presses, reducing waste and maximising efficiency.
With isopropyl alcohol in fountain solutions another source of greenhouse gas emissions – not to mention the unpleasant odour in many printing plants – the company has reached a level of 100 per cent alcohol free, becoming one of the first printers in Australia to do so in 2006.
All waste created in manufacturing at Finsbury Green is recycled or re-purposed, but Orel says the company wanted to do more for the environment by using landfill-biodegradable plastic and making packaging more ecofriendly, noting this commitment is in line with the 2025 National Plastic Plan to phase out plastic waste.
"Our chemical and solvent usage is very low, resulting in consistently low factory-to-air emission readings," Orel said.
Finsbury Green proactively reduces water and energy consumption throughout the whole operation and undertakes many initiatives, including solar, power factor correction, voltage optimisation and lighting designed for low power usage.
Orel sums it up: "Our environmental leadership and credentials developed over 19 years are independently verified on an annual basis and published in our Sustainability Report and because we are a carbon-neutral business, everything we do is carbon-neutral which makes our reputation as Australia's premier green printer and print manager unrivalled."
Comment below to have your say on this story.
If you have a news story or tip-off, get in touch at editorial@sprinter.com.au.
Sign up to the Sprinter newsletter