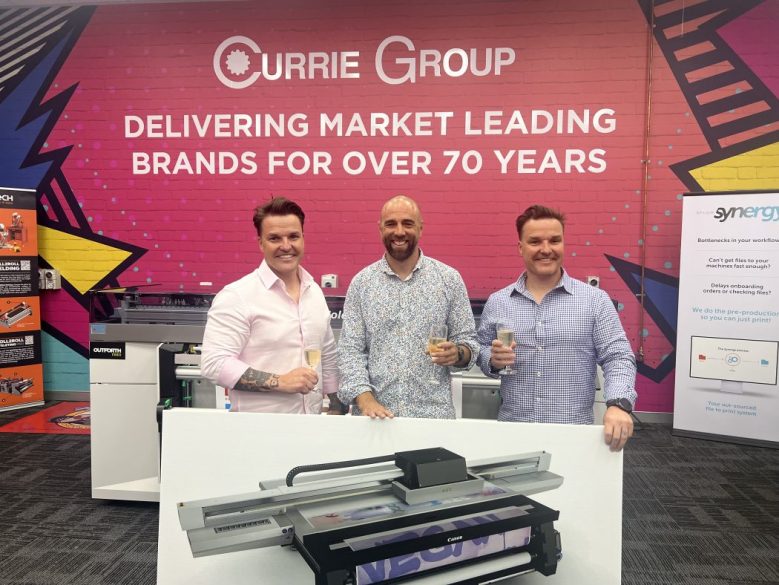 Currie Group has confirmed the first Arizona sale to Melbourne-based signage and POS company – Tango Visuals.
According to Currie Group business unit manager, sign & display, Paul Whitehead, the deal emphasises the importance of the partnership with Canon Production Printing Australia.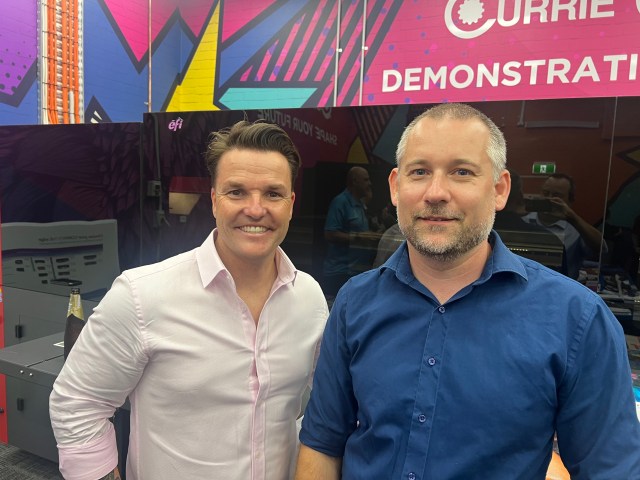 This is the first Arizona for Currie Group, and shows in a short period of time both in the relationship with Canon Production Printing Australia and the standing that Currie Group have in the industry.
"To get an Arizona sale is a very strategic achievement for us as well as collaborating with the right customer to move forward is very important and we appreciate the trust that Tango Visuals has put into Currie Group.
It is good to work with a very professional outfit that know what they are doing, and it also goes hand in hand with what we do at Currie Group and the previous history with Canon Production Printing who supported us through the sale.
As a high quality producer, Tango Visuals uses high quality products and the outcome they will experience with the Arizona will be very strong. In terms of the values of the organisations – Currie Group, Tango Visuals and Canon Production Printing – we all hold customer satisfaction very high – so it is a perfect outcome for all three businesses.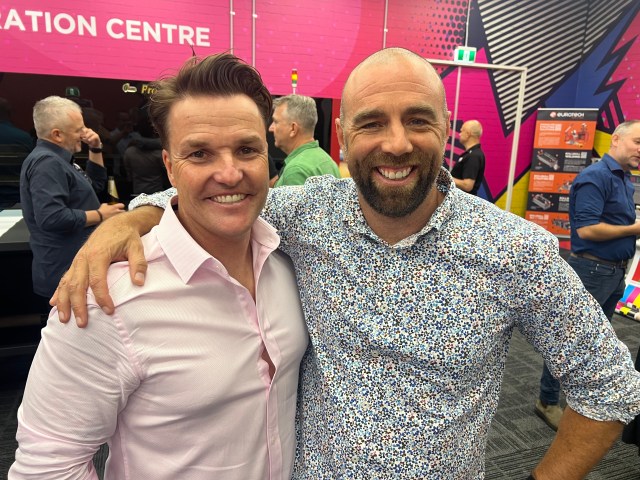 Tango Visuals is a 10-year old printing operation based at Croydon in the eastern suburbs of Melbourne, started by twin brothers Andy and David Tierney.
David Tierney told Sprinter his project-based company undertakes a lot of print and install business nationally including interior fit-out and event activations as well as fabricated lettering, soft-signage, external signage and illumination.
"We have a good list of clients, including partnerships with the AFL and TAB that are mainly Melbourne-based as well as some national work.
"We are that start-up company that always thought that roll-to-roll was the way to go and now we have ventured into the flatbed space. A couple of our clients have moved into a new direction that made us start looking at flatbed including a re-brand from one of our clients and the volume they require makes the previous process of printing roll-to-roll Opti-Clear and then laminating on to acrylic – a little bit clunky.
"We have known Paul for a long time and started looking at the Canon range. We looked at some other suppliers and the Arizona 135 as an entry level product ticked all of the boxes and we got it signed off by the client and it was all systems go very quickly. In the end it was a bit of a no-brainer.
"In a previous business, we had one of the first iterations of the Arizona back in 2010, so I knew the quality, the reliability and the reputation with Canon and the Arizona in particular."
Tango Visuals has confirmed that the delivery of the Arizona 135 UV flatbed will be finalised prior to Christmas.
Comment below to have your say on this story.
If you have a news story or tip-off, get in touch at editorial@sprinter.com.au.
Sign up to the Sprinter newsletter