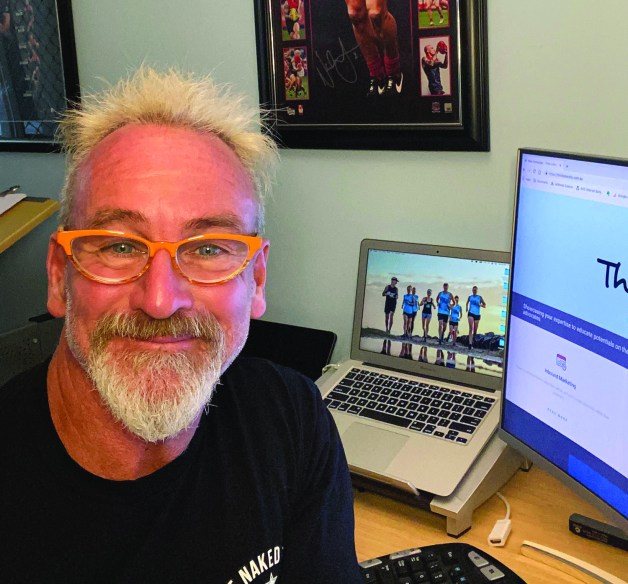 Eternal optimist, print industry identity and ultra-marathon runner, Mick Rowan, is putting his proven business building skills to use with his business advice service, Think Laterally, and the launch of his 100% Australian made merino wool activewear brand, IAM.
Burleigh Heads-based Rowan began his working life on the printing factory floor in Melbourne and went on to create printIQ, which is now a global leader in management information systems for the printing and packaging industries.
He parted ways with printIQ earlier this year and is now directing his energy to help other entrepreneurs get their ideas off the ground through his new business service, Think Laterally.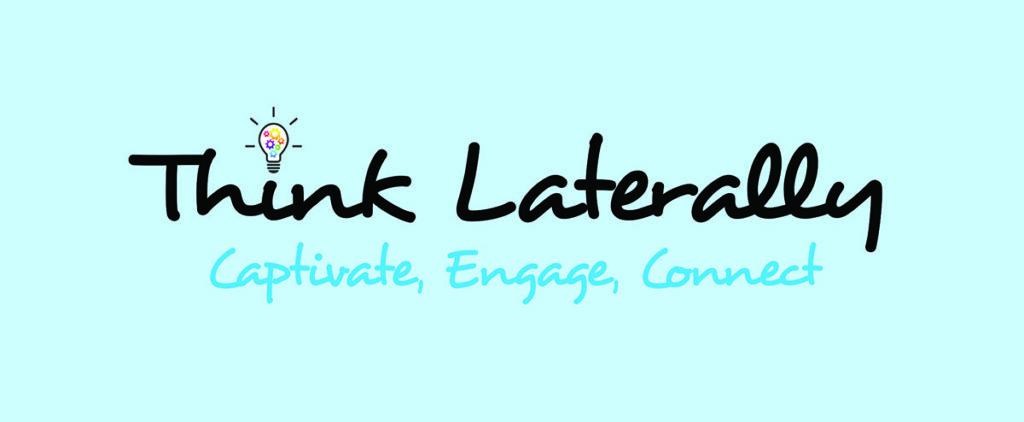 He has also responded to one of his biggest bugbears – the lack of Australian made merino wool running gear and this year launched IAM (It's Australian Manufactured), an activewear range consisting of men's and women's running singlets, t-shirts and shorts.
An avid runner, Rowan also came first in his age group at the recent Noosa Ultra Marathon, while also clocking a 10-minute PB – not too bad at all.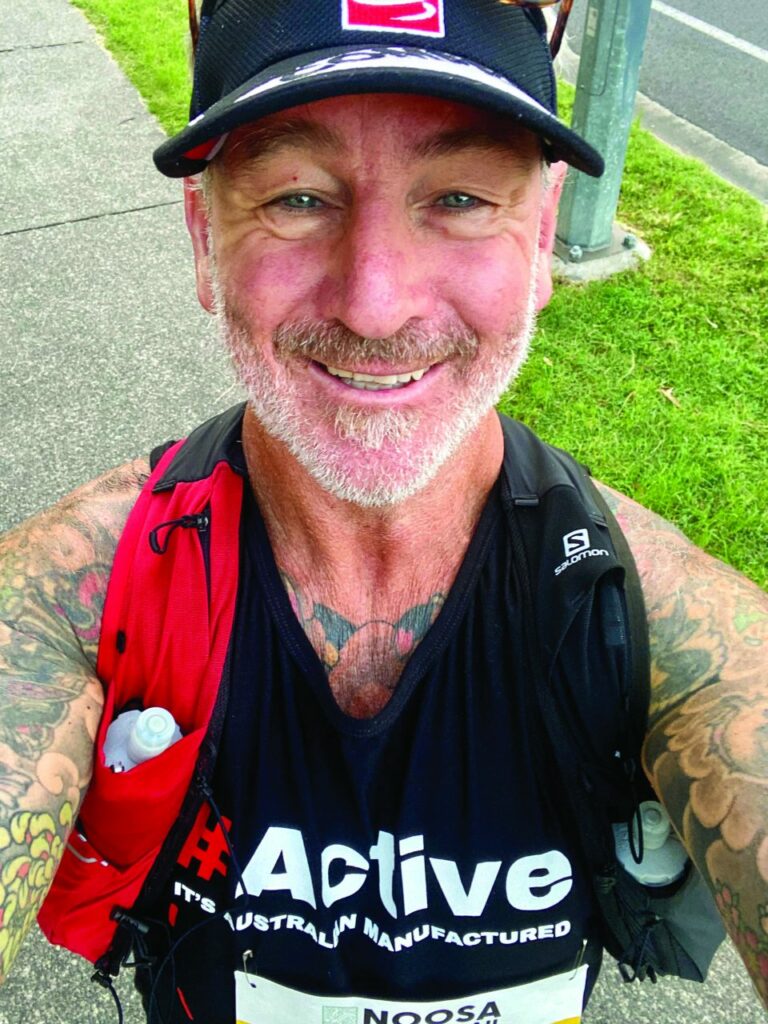 Rowan was going to focus Think Laterally purely on the printing sector due to his indepth knowledge of the industry, but he found a diverse range of people from a variety of sectors contacted him looking for guidance on how to navigate the path of starting up.
"The goal of Think Laterally is to develop new, innovative ideas to break people out of their standard thinking patterns and help them to see things from a different perspective," Rowan said.
"We work with customers from many industries (including print) from start-ups with just an idea, to long-established companies. We help develop a strategy to define a purpose, vision, mission, and values.
"When the foundations are in place, we work on an authentic voice and a narrative for the brand. One area that has proved incredibly popular is Mindset coaching, which we use to help people past the mental blocks that might be holding them back.
"It's been an incredibly exciting period launching the business and working with people that are prepared to back themselves. It's really refreshing, to be honest."
He added the IAM activewear range is the result of his combined love for running, and Australian manufacturing.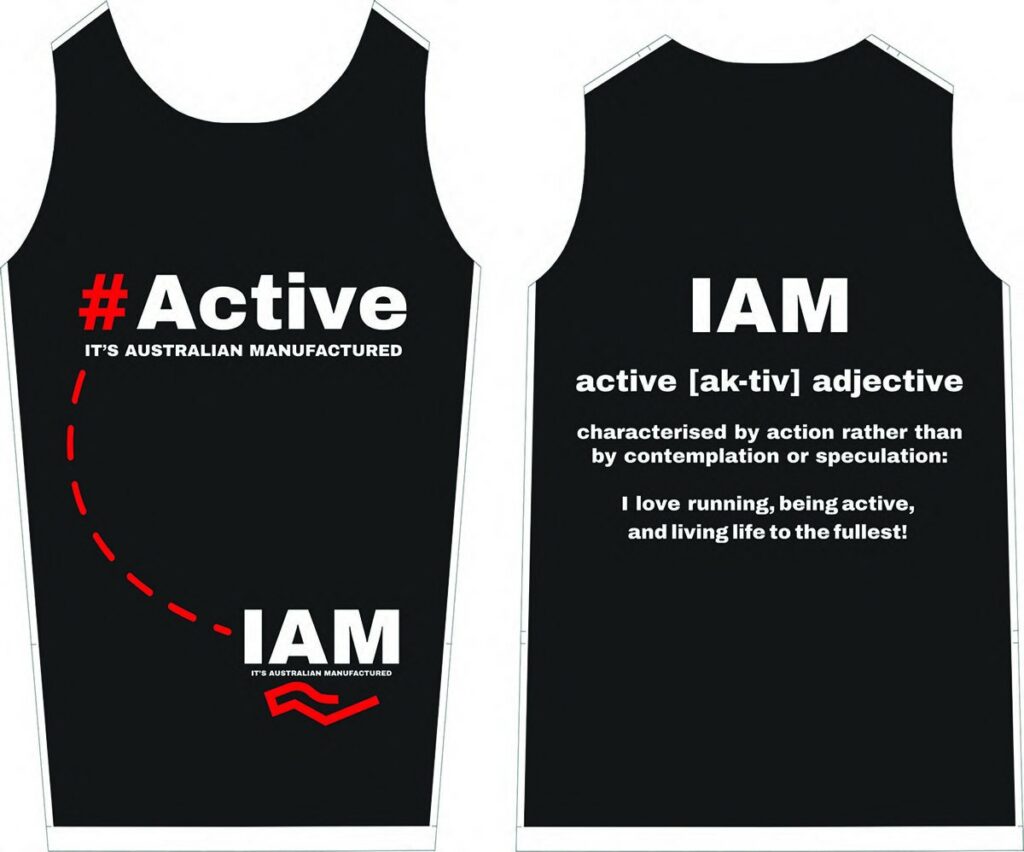 "My other massive area of interest has always been Australian manufacturing. So, I've combined this with my passion for running and launched my own activewear brand called "It's Australian Manufactured" (IAM). The goal at IAM is to produce the best possible products using Australian suppliers and staff to do so. Australian products, made by Australians, what could be better? We manufacture our singlets, shorts, and tees right here in Australia," Rowan said.
In addition, Rowan is also involved in a number of charities. He is a director of the Make Ways Foundation, which runs projects to build meaningful connections with communities and create locally led, globally supported programs.
"I also work with Walk With Us, as part of the executive committee. The goal of Walk With Us is to help the homeless, disadvantaged, youth and domestic violence victims with weekly dinners, food packs, clothing, and furniture and to link in with the Queensland government with housing and health services. Our biggest event is our annual Christmas Eve event which attracts over 200 homeless and disadvantaged individuals and families," he said.
To find out more, please follow these links:
Think Laterally: https://thinklaterally.com.au/
It's Australian Manufactured: https://itsaustralianmanufactured.com.au
Make Ways Foundation: https://makewaysfoundation.org
Walk with Us Gold Coast: https://walkwithusgc.org.au
Comment below to have your say on this story.
If you have a news story or tip-off, get in touch at editorial@sprinter.com.au.
Sign up to the Sprinter newsletter