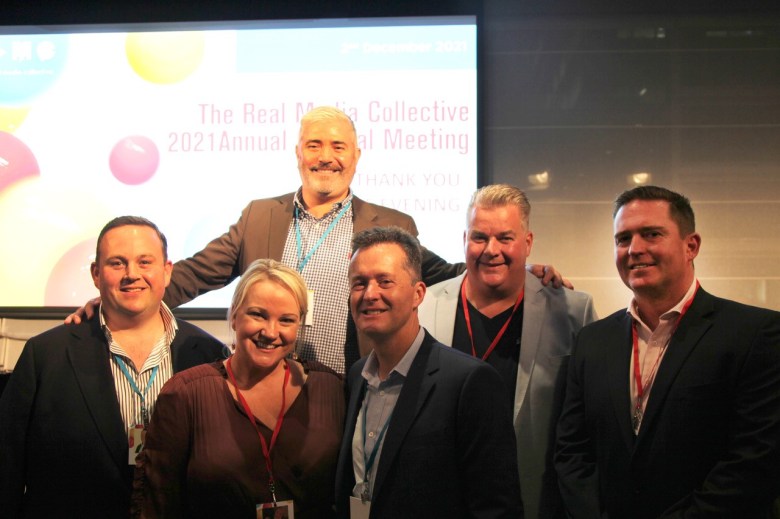 Industry association, The Real Media Collective, held a well attended AGM and end of year celebration at The Establishment in Sydney last Friday night with CEO Kellie Northwood pointing out some of the key highlights of what has been a difficult year for the industry.
Matt Aitken, CEO of IVE Group, was voted in for a second term as Chairman with Ovato CEO James Hannan vice chair and new board member Rodney Frost, CEO of The Lamson Group, serving as Treasurer.
Mark Roberts of Australia Post has stepped down from The Real Media Collective board.
The AGM event was sponsored by HP and Currie Group. Earlier in the day, The Real Media Collective, board officers from the Australasian Paper Industry Association (APIA), Responsible Wood/PEFC, HP and Currie Group held an executive exchange on COP26 commitments across net zero emissions and deforestation targets for 2022.
At the AGM, Northwood said the association, which started with just six members, has now grown to having 692 member companies and this financial year the Collective retained $84,000 in earnings despite the difficulties presented by the pandemic.
The membership breakdown of the Collective is now at 66% commercial printers; 4% publishers, 27% agencies, retailers and brands; 0.5% dsb and 0.5% print media group.
"Over 70 per cent of our members are small to medium sized commercial printers and I'm very proud that we are able to deliver services to our commercial printers. I'm very proud that we have grown year on year since we formed The Real Media Collective. We are averaging a 15 per cent growth year on year. Last year with COVID we came back to three per cent growth but it was a growth nonetheless," Northwood said.
Matt Aitken was returned as Chairman of The Real Media Collective for a second time.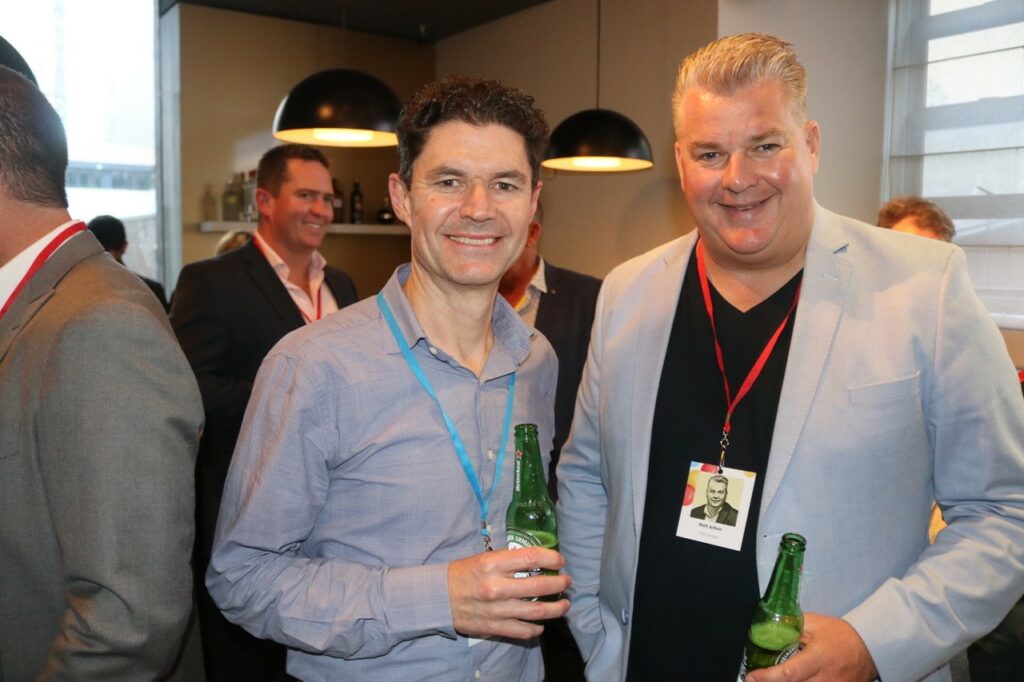 Aitken said the structure of the Collective has changed this year with the Executive Committee and Board now combined.
"We took a decision earlier in the year to try and change up the governance a bit at The Real Media Collective. I talked to Craig and we collapsed the Executive Committee and the Board together into one body. Why did we do that? I didn't want Kellie spending lots of time catering to an Executive Committee and a Board when Kellie and the team are best served by all of us out there fighting the good fight for our industry and doing all the front foot initiatives that they do," Aitken said.
General Manager – IR, Policy and Governance Charles Watson was also in attendance and was credited with creating 112 workplace relations templates, 129 COVID and industrial relations bulletins and 16 government submissions during the last 12 months.
Watson's role in ensuring Schedule X – which provides unpaid pandemic leave of up to two weeks for an employee required by government to self-isolate for COVID related reasons – was also mentioned by Northwood as a key achievement for the Collective and the industry more broadly.
"With Charles Watson coming on we looked at how to deliver workplace relations to the industry. We looked at all different models and determined that our industry needs to retain some expertise across the nine awards which we represent and who better to deliver that expertise than Charles Watson who has over 17 years experience working across the awards in this industry," Northwood said.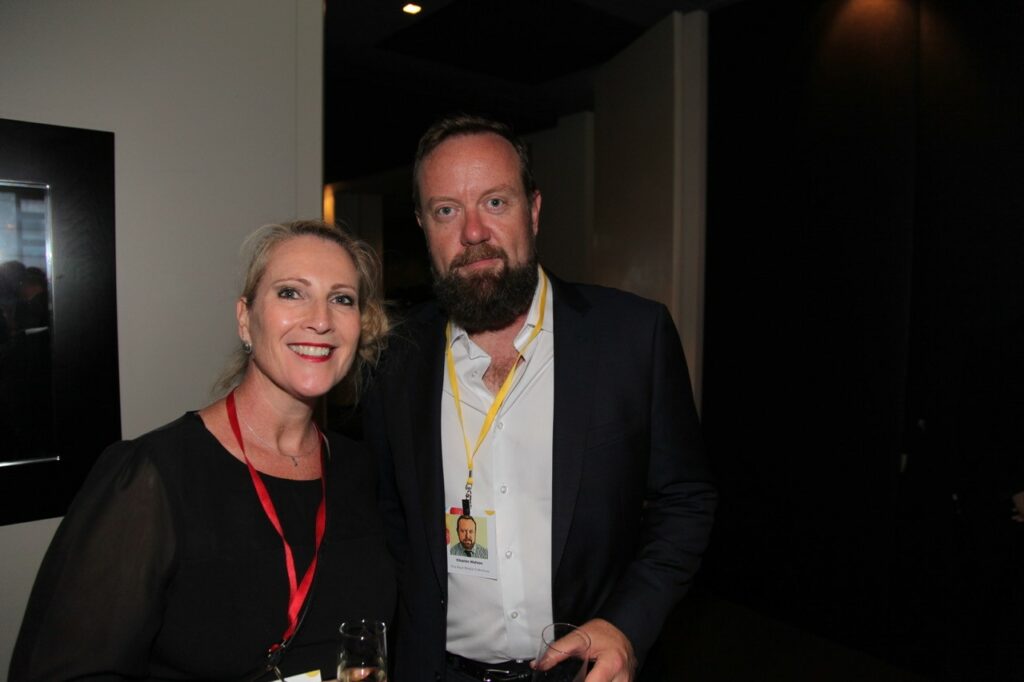 Other key activities for the Collective this year have included:
Developing a partnership solution to build regulation relaxations and a new pricing model to incentivise bringing new clients into mail with Australia Post.
The Power of Print webinar series, which was sponsored by Konica Minolta, Australia Post, Media Super and media partner Sprinter, was another achievement. It comprised 11 weekly webinars which print business owners could tune in to each week to gain useful knowledge and tips to help them through the period of the lockdown and beyond. The series was supported with a printed Class Notes package which has also been mailed out to all registrants.
A training review has also been undertaken in Australia and will commence in New Zealand in the coming months.
The Collective also conducted an international and local review of what business, whether it be book publishing, fabric or other types of printing, was being shipped offshore. This created a sophisticated insight which allowed TRMC to present a clear position to government and align with the Australian Made campaign.
The gathering also recognised the work of industry leaders who this year departed the sector. These included John Walker who retired from after 32 years in the paper industry and was most recently with Sappi. Craig Dunsford, Brendan Straw and Katie Ashford who moved on from Ovato this year were also recognised for their substantial contributions to the printing industry in various capacities.
After the formalities were over, attendees headed downstairs for more catching up after what has been too long in lockdown.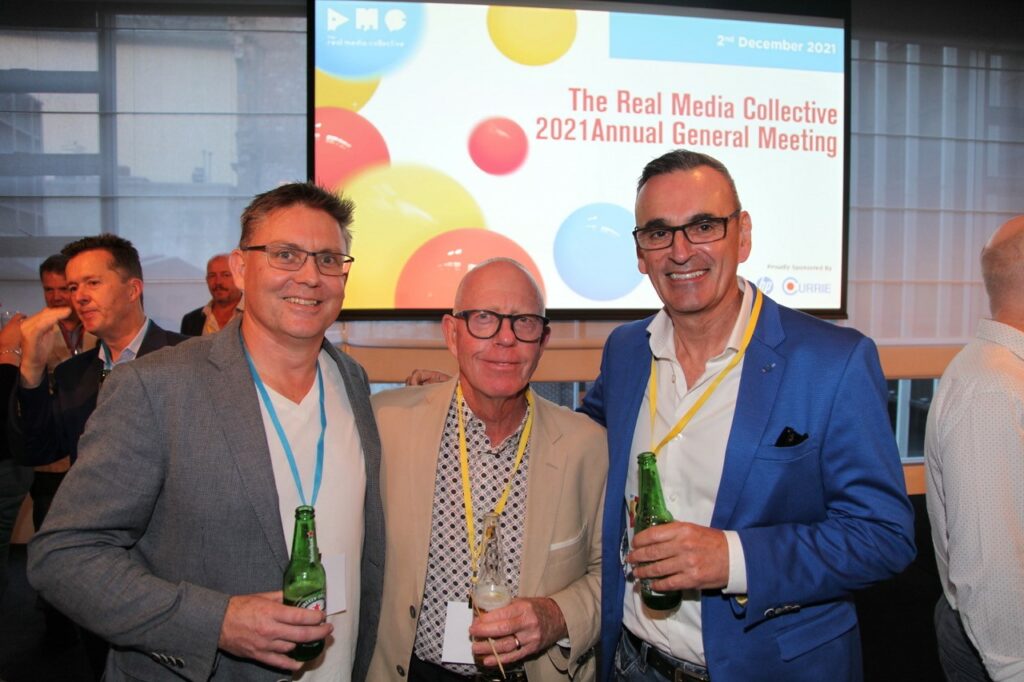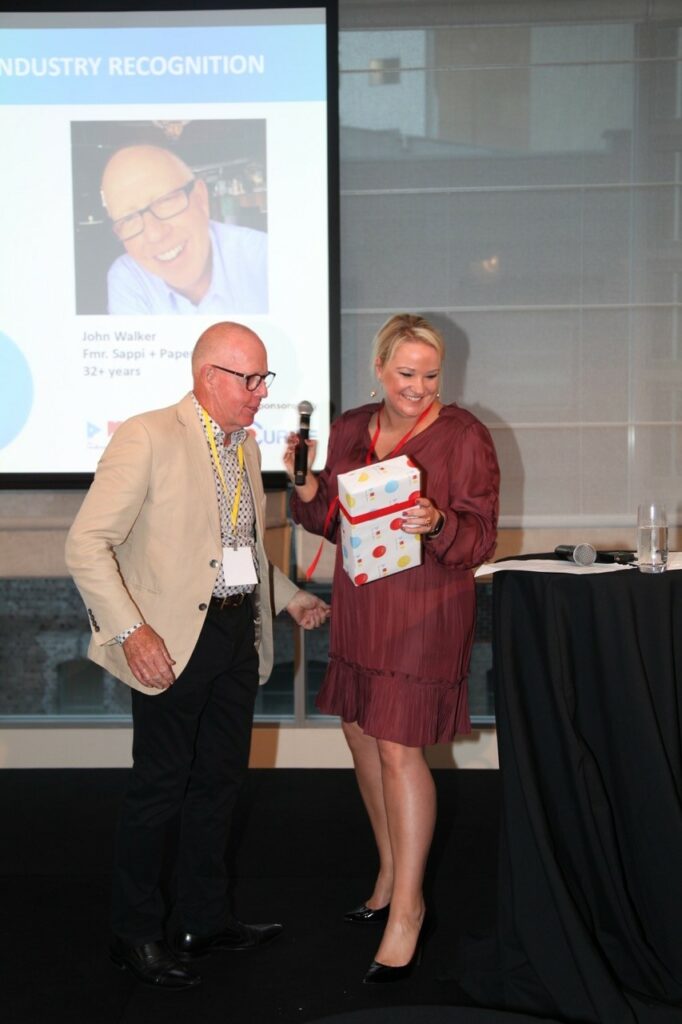 Love Paper
Northwood also unveiled a new Love Paper consumer campaign which will start next year, in collaboration with Two Sides.
"This is a consumer campaign with a heavy digital focus. We want to get the digital natives talking about print. We are very close to signing a programme which will see a lot of collateral that we have been working on going into primary schools as well with activity sheets about paper and origami. This is designed to get our children back into the mindset of thinking about paper," she said.
For more information about the campaign, you can visit www.lovepaper.org.au.
Commercial members of TRMC will soon be receiving a pack of Love Paper collateral so it can be pushed out.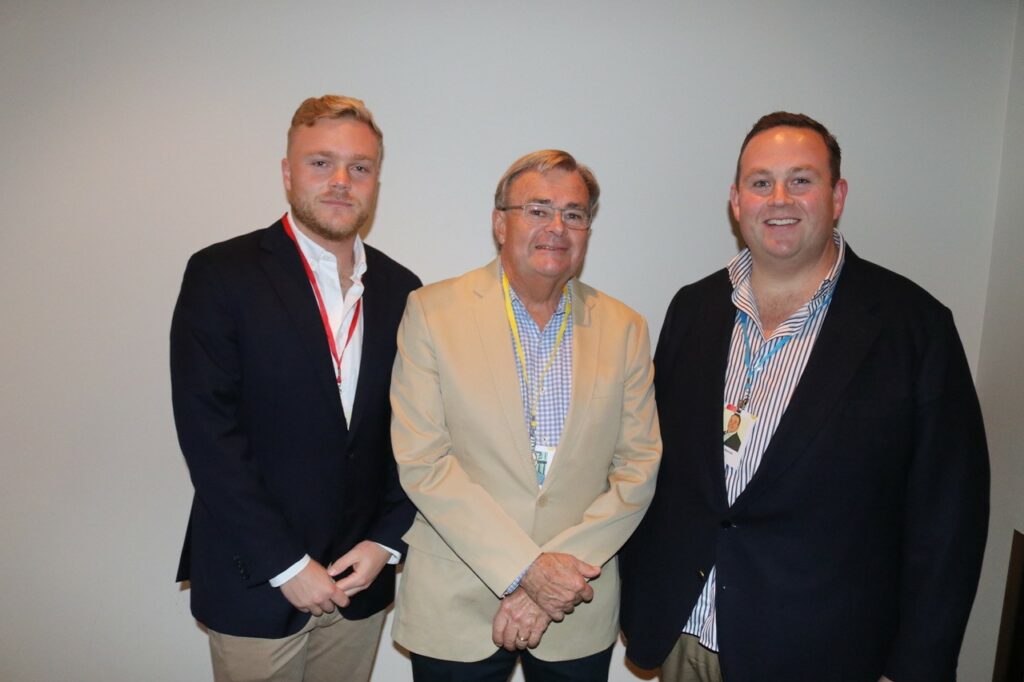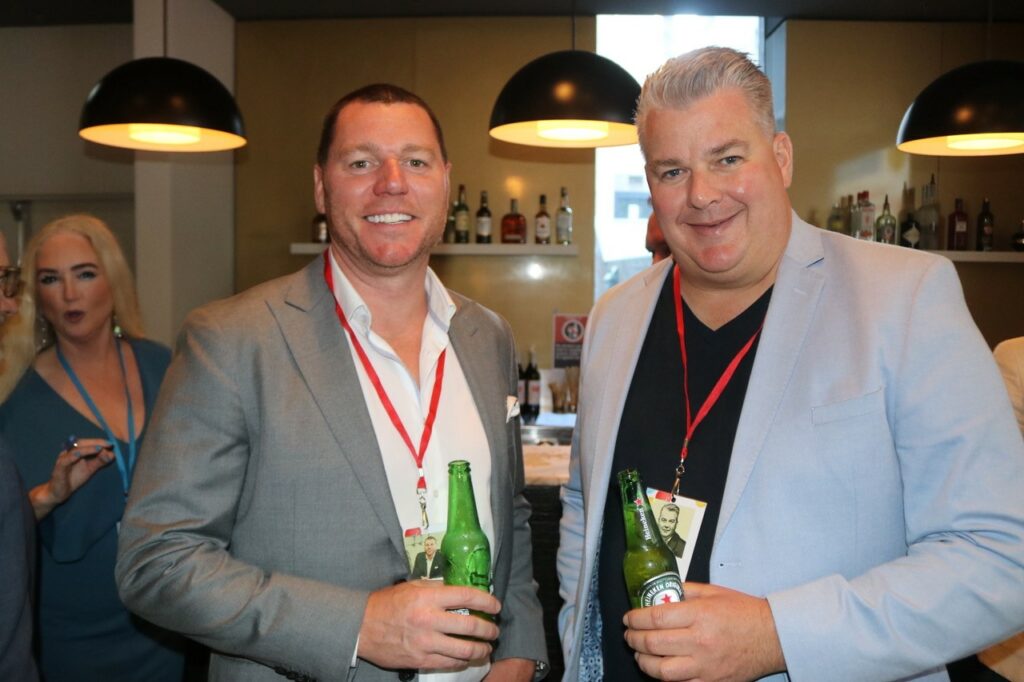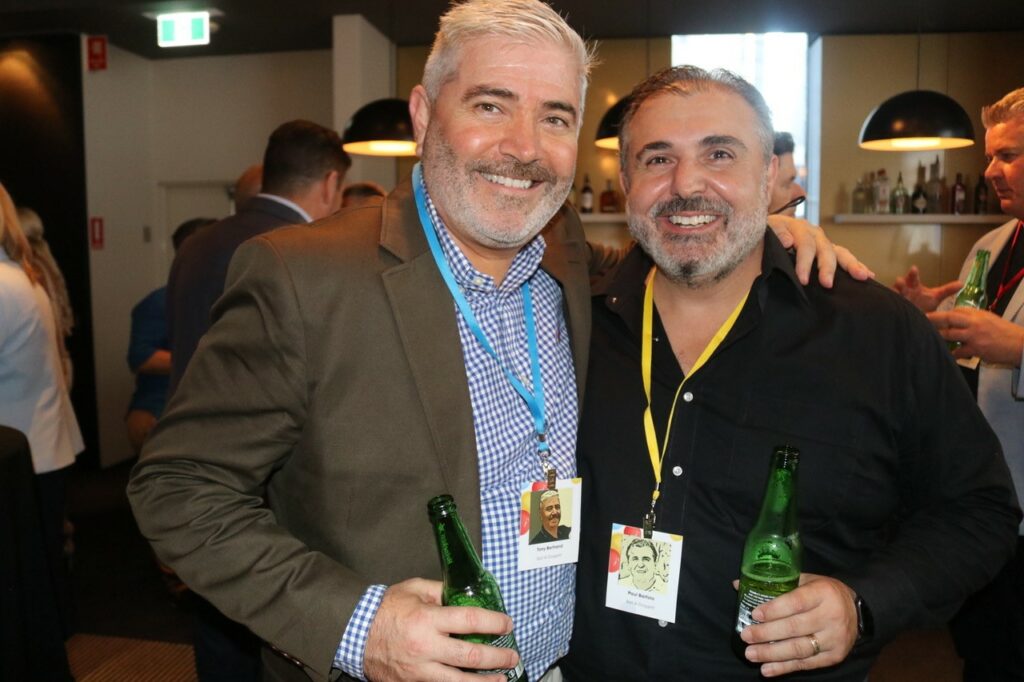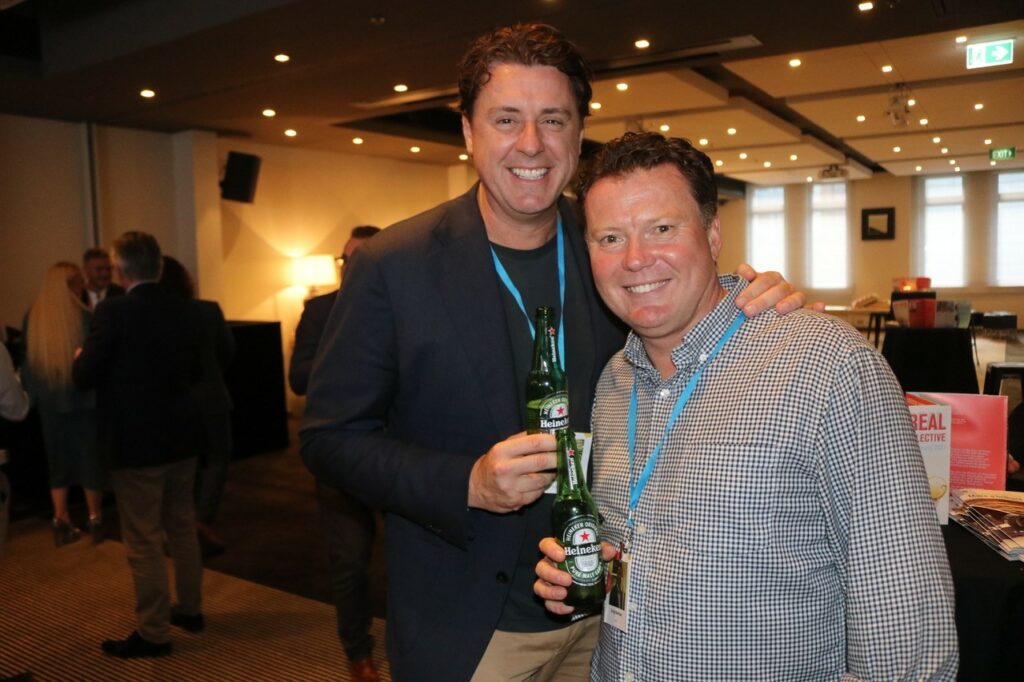 Comment below to have your say on this story.
If you have a news story or tip-off, get in touch at editorial@sprinter.com.au.
Sign up to the Sprinter newsletter