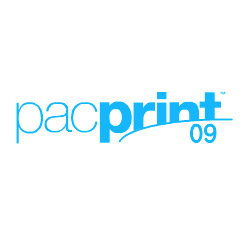 "Never Normal", as he referred to himself, said the Australian economy would see the beginning of recovery in the latter part of this year. Taking the audience through a series of slides on the topic "Printing in the Current Economic Crunch: Positive Perspectives", Norman said the share market had bottomed out, interest rates would rise, and that by 2010/11 businesses should start to see the return of profits.

His over-riding message, which was echoed by the three industry panel members – Cliff Brigstocke, Opus Group, Graham Morgan, GEON, and John Wanless Bambra Press – was for companies to look at their product offering, assess which products will recover and which are redundant.

Brigstocke said the industry needed to learn from this recession. "It's always easier coming out of a crisis than going into it, but I don't think the industry responded quickly enough to the changing environment, and as a consequence there was an over-reaction."

Morgan urged companies to focus on training people as well as ensuring their product mix met the demands of the future.

And Wanless, whose company has invested heavily in boosting its capacity over the past two years, said the industry needed to make sure it didn't erode margins in the short term.

Question time was disappointing, with less than half a dozen people taking advantage of the opportunity to quiz Norman, undoubtedly one of the brightest economic minds in the world today.
Comment below to have your say on this story.
If you have a news story or tip-off, get in touch at editorial@sprinter.com.au.
Sign up to the Sprinter newsletter