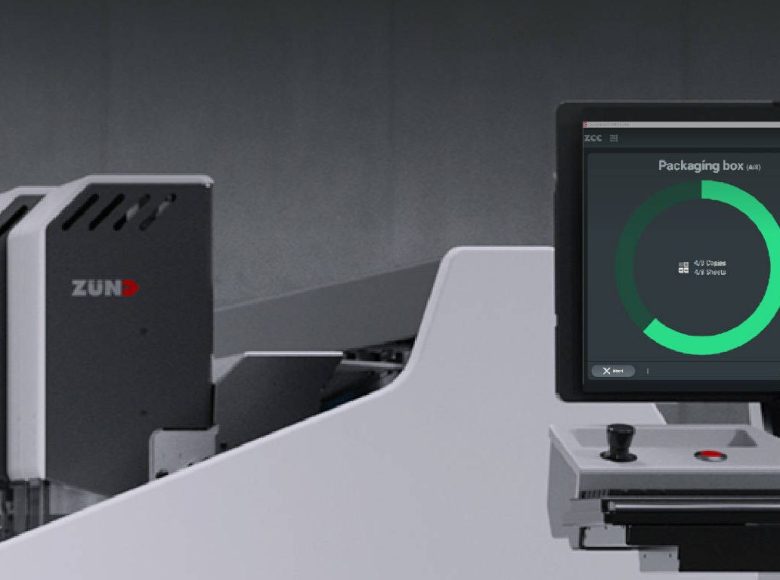 Zünd has revamped its Cut Center software and user interface from the ground up with version 4, which offers further capabilities for flexible, automated file preparation and efficient digital cutting via touchscreen.
Zünd Cut Center 4 supports operators with smart, intuitive digital-cutting functions throughout the production workflow. This makes the software suitable for beginners as a fast and easy introduction to digital cutting while offering experienced users significant upgrades in file preparation and production automation. It ensures top-quality cutting results in every situation, regardless of the experience level of the operator or the degree of automation in prepress.
With its client-server architecture, Zünd Cut Center is easily scalable. The software's modular design enables configurations tailored to specific production requirements. The user purchases only the necessary software components, with more options available to be added anytime.
Zünd Cut Center is offered in both basic and advanced editions. It is geared towards users in production environments that don't require functions such as automatic data import, job queues or data exchange with other systems. With this edition, the operator can manually convert source files and open them as production files in Cut Center.
Zünd Cut Center Advanced is for users with high order volumes and those looking to increase their productivity through workflow automation. They may have multiple Zünd Cutters in operation simultaneously and need to be able to exchange data with other systems integrated into their production workflow.
In the Advanced edition, users can access functions such as the job queue, information on the estimated production time, import via hot folders and email notifications.
For both editions, options such as the Camera, Pick & Place, Visualising, and Routing Option can be purchased individually.
Every Zünd Cut Center software suite includes Cut Editor, its central software component, which is used to import source files and prepare them for subsequent cutting. Cut Editor can be run directly from the workstation at the cutter. It can also be installed at other workstations in prepress and used for file preparation. If needed, the capabilities of the Cut Editor can be expanded with the Nesting Option.
Cut Server provides automated data import via hot folders, data exchange with other systems such as the ERP and RIP, and an estimated production-time calculator. It also handles the communication between the Cut Editor and Cut Center. Other systems can connect to the Zünd Cut Server using the .zcc file format. This makes it possible to query the system for information such as materials, methods, or estimated production times.
The new Zünd Cut Center consists of an intuitive user interface, which guides the operator through job preparation and cutter control and includes easy touchscreen operation.
It can sort jobs by material, processing method, or delivery date. Jobs involving printed materials are retrieved automatically via printed QR codes. Alternatively, for unprinted materials, the job sequence can be defined using batch processing.
Another boost in productivity results from the newly implemented capability to simultaneously process different jobs on the same Zünd cutting system.
Zünd has also upgraded data import into the Zünd Cut Center and has largely automated data handling. Assigning processing methods, cut-contour optimisation, metadata, materials, etc., is done through hot folders, which ensures consistently high output quality.
Zünd Cut Center is offered as a perpetual license that includes Software Maintenance. This includes everything from small bug fixes to extensive software updates. New options can be added without first purchasing the latest version of the suite.
Starleaton is the local distributor for Zünd.
Comment below to have your say on this story.
If you have a news story or tip-off, get in touch at editorial@sprinter.com.au.
Sign up to the Sprinter newsletter