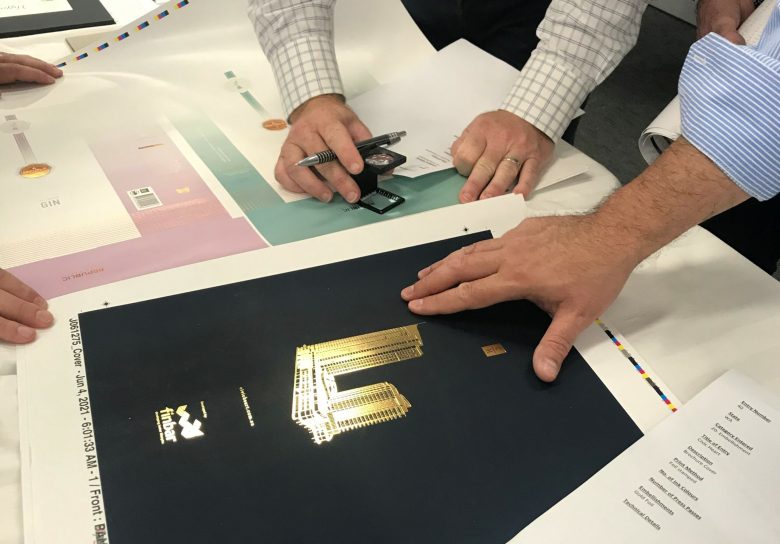 The judging for the 2022 Printing Industry Creativity Awards (PICAs) and the 39th National Print Awards are now complete, with all eyes focused on the presentations planned for 30 June in Melbourne during PacPrint.
Judging was recently held at the offices of supplier association Visual Connections, the event's organiser, under the watchful eye of seasoned chair of judges, Luke Wooldridge, who is also the national sales manager for Fujifilm Business Innovation.
In a year when businesses across the country were subject to the impact of the pandemic and other natural disasters, Wooldridge said it was pleasing to note that the final number of entries was well over 400, topping last year's tally – a fact he said underlined both the resilience of the industry and the perennial popularity of the Awards themselves.
"Following such a challenging year it was very pleasing to see so many entries submitted, a fact which really speaks to the prestige these long-established awards for excellence hold not only for print service providers, but for the agencies, designers, creatives and print buyers who continue to put their faith in the medium of print," Wooldridge said.
"Not only was the number of entries up on last year, but our judging panel also reported that the quality was the best they had ever seen submitted, and continues to improve year-on-year as Australian printers push the boundaries of the medium to produce the best results for their customers."
While PICA presentations were called off earlier in the year in light of the floods and other challenges, Wooldridge stressed that Awards would still be made at the State level, with judging following the normal protocols with PICA entries judged first, and then the National Awards judged from the State gold medallists.
The National Print Awards Presentation Dinner will be held at the Goldfields Theatre at the Melbourne Convention & Exhibition Centre on 30 June 2022 to recognise and celebrate the ultimate achievement of excellence in print for the past year, with all PICA awards also available for collection by the winners at the venue.
Click here to book for the dinner.
Comment below to have your say on this story.
If you have a news story or tip-off, get in touch at editorial@sprinter.com.au.
Sign up to the Sprinter newsletter