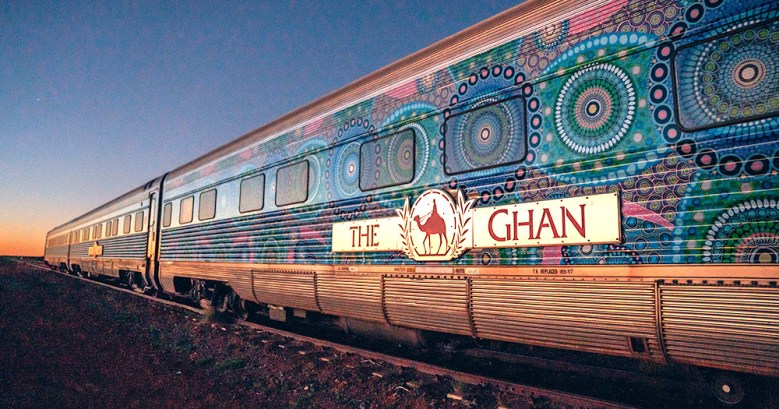 It's true – Signageworld of Regency Park, Adelaide has beaten the world's best at the 2022 'Best of Wide Format Awards' at the ISA International Sign Expo in Atlanta.
The Big Picture awards are presented in partnership with the International Sign Association (ISA). It gets better – the Award is for wrapping three carriages of the marvellous Ghan train that runs from Adelaide to Darwin – in Indigenous artworks, using 3M & Clear Focus materials and HP Latex printers.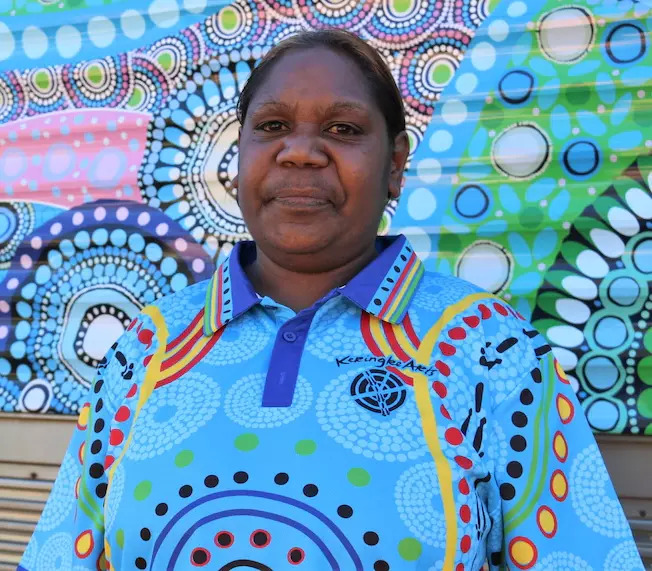 We've seen vehicle wraps, plane wraps, boat wraps, building wraps and even garbage bin wraps but, what about train carriage wraps?
That's something you don't see every day. Signageworld in Adelaide, Australia, created a high-speed work of art for Journey Beyond Rail's famed train 'The Ghan,' so named after the original Afghan camel drivers who helped open up Australia's interior from 1850 on, until trains and roads were built.
The Ghan Expedition is a legendary train journey that goes through the heart of Australia, from Adelaide to Darwin. Journey Beyond Rail wanted to give the train a special look for the launch of Parrtjima, a light festival put on by the Northern Territory Indigenous Arts Festival, and it would also make the first trip of the season for The Ghan.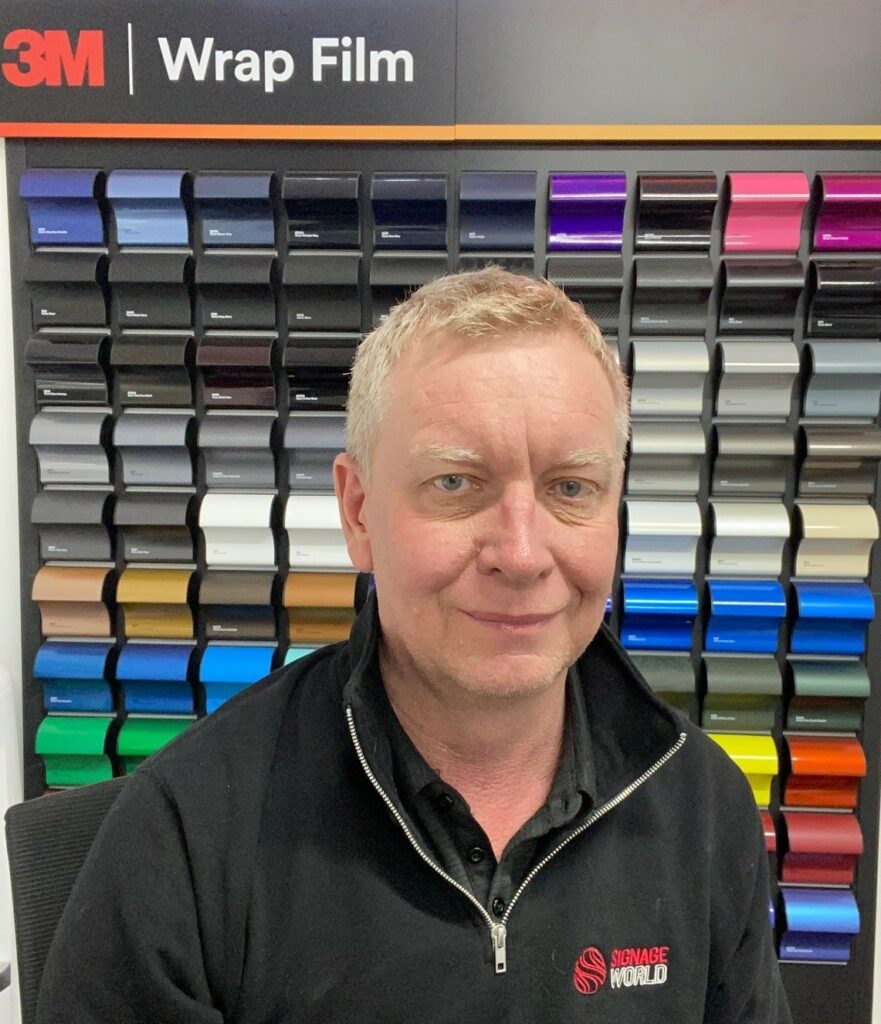 Signageworld supplied visual mock-ups and a rendering for Journey Beyond Rail after receiving the artwork – "Crossroads" by talented indigenous artist Chantelle Mulladad – in various vector files. After the design was approved, the installation took 250 man hours and used around 2500 square feet of printed media.
The installation process was carried out over two weeks with a team of four at the Rail First Islington workshop in Adelaide. The application was done indoors and undercover in a secure facility to ensure the project was under wraps prior to the unveiling.
The team at Signageworld used an HP 360 and 560 Latex printers Latex printer for the project. The wrap for the body of the train was printed onto 3M Scotchcal Graphic Film IJ40 and finished with 3M Envision Gloss Wrap Overlaminate 8548G. The window graphics were printed on Clear Focus One-Way Vision to ensure the passengers still had great views out of the windows.
"Working with the complex profile of the train carriages was the biggest challenge of the project," Signageworld managing director Derek Michalanney said.
"Our team used their expertise to ensure perfect application of the material. Also, there was limited time to complete the wrap from start to finish given 'The Ghan's' strict timetable and the short time periods when it can be out of service."
Although it was difficult, Signageworld was able to keep the project under wraps until it was time for its debut, and at no point did the project go off the rails! (with thanks to Big Picture magazine and the ISA)
Comment below to have your say on this story.
If you have a news story or tip-off, get in touch at editorial@sprinter.com.au.
Sign up to the Sprinter newsletter