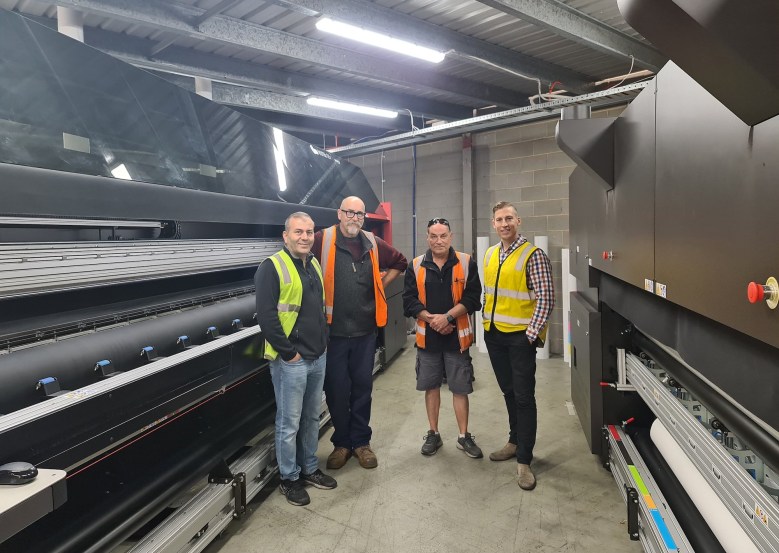 Victoria-based large format printing company Billboard Media has invested in three new EFI VUTEk Q5r machines as the company focuses on people and technology as part of its new business direction.
This is the first time Billboard Media has purchased EFI technology, which it selected after an exhaustive investigation of available equipment, considering the best fit for its production needs.
Billboard Media chief operating officer Mat Walker told Sprinter that the EFI VUTEk Q5r machines will ultimately replace three of its existing large format industrial printers that are more than 10 years old and have reached their capacity.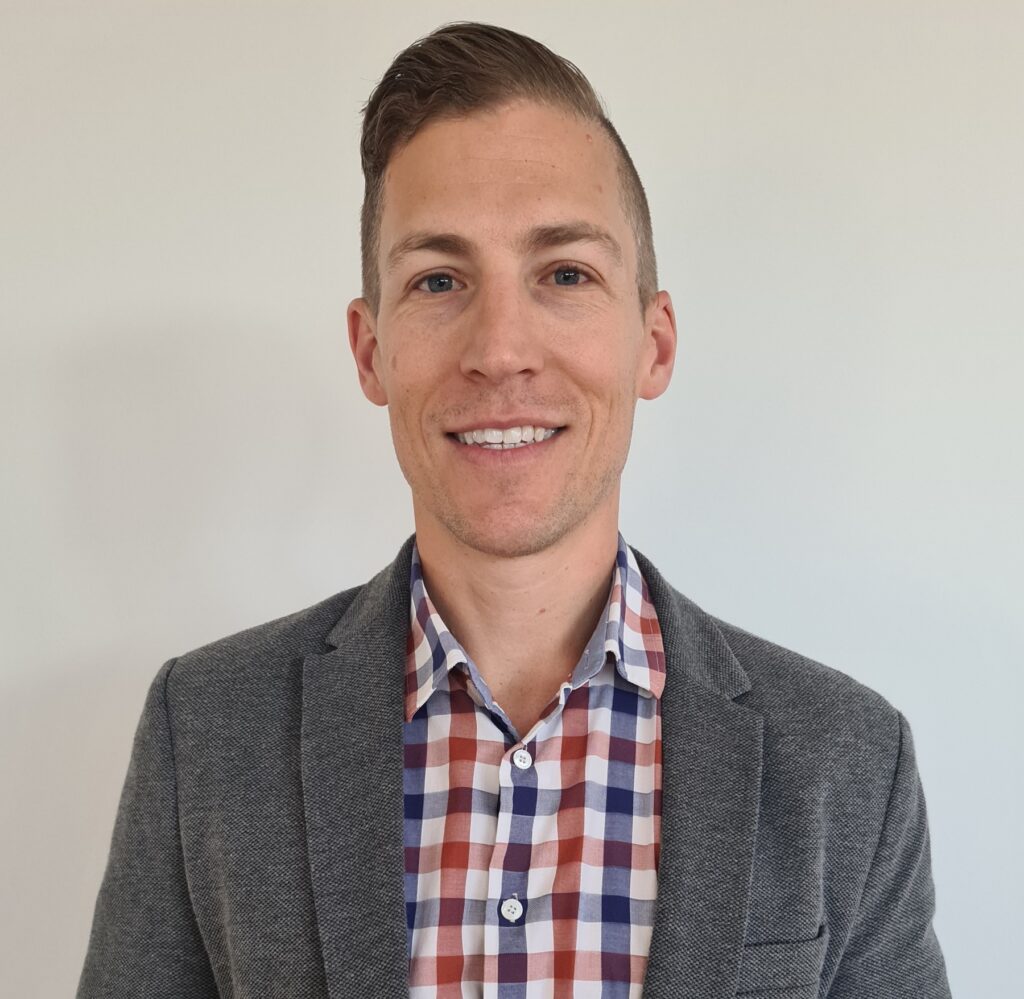 "As the whole print industry is aware, 2020 and 2021 have been challenging years. This put unforeseen pressure on every business. Fortunately for Billboard Media, we have great people who all pulled together to get us through. This did leave us with some machines that were at the end of their cycle, which meant more manual work to maintain quality and deadlines," he said.
"As such, the recently appointed new management team at Billboard Media set a new direction in which we want to take the organisation. We have implemented a strategic plan that has a strong focus on investment in people and plant. The EFI Q5r machines are one of many investments we have made to position the business for growth."
The VUTEk Q5r, which EFI launched in January, is a UV LED printer that delivers superior quality and a complete system solution with advanced roll-to-roll LED technology.
It produces a wide range of applications, like premium POP with multi-layer white and cosmetics displays that demand high print quality, to high volume campaigns that require low cost of production.
The fastest, most productive roll-to-roll display graphics printers in its class, the 198-inch wide VUTEk Q5r printer runs at speeds up to 672 square meters per hour. It also features up to nine ink colours (standard CMYK and optional light cyan, light magenta, light black, white, and clear coat), enabling exact customisation of each printer to users' needs and strategies.
The machine also boasts EFI UltraDrop Technology, featuring native seven-picoliter print heads with multi-drop grey-scale addressability for high-definition image quality, as well as smoothness in shadows, gradients and transitions, and precise and sharp three-point size text with a true resolution of up to 1,200 dots per inch.
Walker mentioned that the VUTEk Q5r's speed, quality and white print capability were some of the key factors that drew Billboard Media to the press.
"We performed a market review and the VUTEk Q5r was the best fit available for what we required in terms of speed and quality," he said.
"The high-tech units definitely stand out from our fleet. When it comes to operating the machines, our operators with many years of experience have commented that the process is seamless and intuitive, with many new technologies incorporated into them."
EFI Asia-Pacific vice-president of sales, Rodd Harrison said his team has been working with Billboard Media for some time, helping them to investigate capabilities and application that best suit their needs.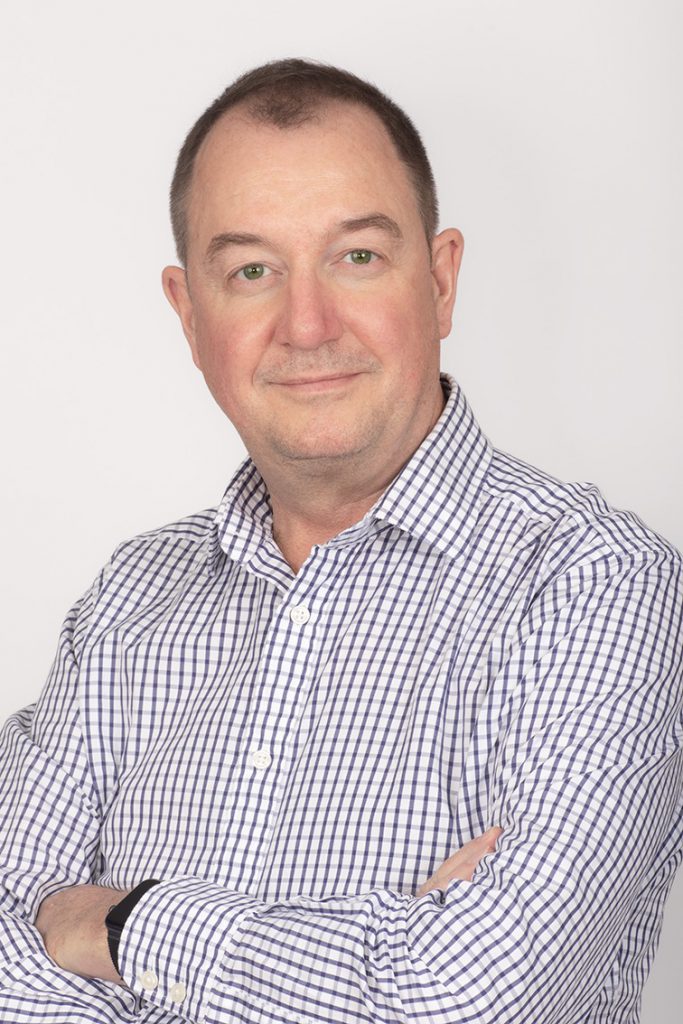 "It was a great experience to once again see a customer and EFI working together, examining the needs, defining the goals, identifying the value, and finding the best fit for their business," Harrison said.
"We continue to support them with training and support to get the most out of these investments."
The VUTEk Q5r machines also feature UV LED curing, less energy consumption (which enables the use of thinner, heat-sensitive substrates), and EFI's Power Tool options for advanced productivity and capabilities, including in-line quality inspection, in-line slitting and cutting, roll and tape collection, auto-calibration, automated backlit printing, and automated blockout printing.
Walker said these features prepare Billboard Media for the current and future needs of customers.
"We are receiving more and more requests from customers around what we are doing from a sustainability front. Sustainability was one of the factors in consideration when purchasing these machines. These machines will help us reduce the electricity consumed and reduce the amount of ink used, particularly with the white capability," he said.
He added that while these machines will drive efficiencies within Billboard Media, they also open the door to new markets as the company has increased its capacity significantly.
"Our main focus is to improve what we do today but the added benefit of these machines is that we have unlocked new markets which we will definitely explore. This increased capability further diversifies our business," Walker mentioned.
"These machines have shown our employees that we are investing back into the business to support growth. Moving forward, Billboard Media is considering other investments to ensure that it remains at the cutting edge of the digital print industry."
Harrison mentioned that for EFI, seeing the first Q-Series units going into the A/NZ region is a testament that it is addressing the needs of its customers.
"It is very exciting for us and is a proof point that we are delivering value to our customers where it matters – quality with capacity and cost savings are where it counts," Harrison said.
"This new partnership between Billboard Media and EFI sets the tone for us and is the beginning of a long-term relationship, with a very important company in the market place.
"Billboard Media is known for its strategic business decisions and for investing wisely in the right kind of capacity. We are very pleased to be working with Randal, Mat and the whole team and are looking forward to more co-operation and an even stronger partnership in the future."
Comment below to have your say on this story.
If you have a news story or tip-off, get in touch at editorial@sprinter.com.au.
Sign up to the Sprinter newsletter