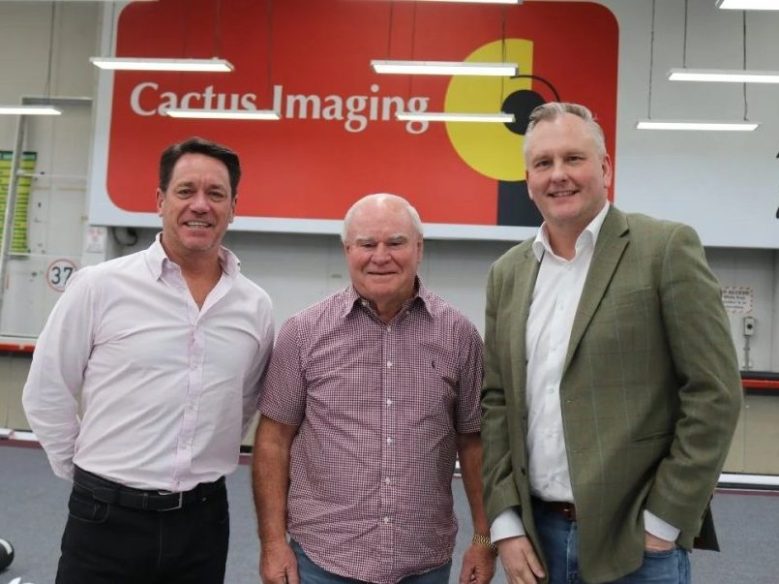 Above: Cactus Imaging's Nigel Spicer and Keith Ferrel, and Durst Oceania's Matt Ashman at Cactus Imaging
Cactus Imaging has taken delivery of the first Durst 10-channel P5 350 HS D4 hybrid press in the southern hemisphere.
Sprinter was on-site for the early morning delivery of the machine at the Cactus' Silverwater premises in western Sydney and captured a time-lapse video of the unpacking and installation of the 'significant investment'. 
Watch the time-lapse video here:
This is the largest single investment Cactus Imaging has made on a new large format press that delivers speeds in excess of 700 square metres per hour at production quality.
Cactus Imaging general manager of operations Keith Ferrel was impressed with the speed of the hybrid press and made the purchase to deliver a return on investment through significant improvements in productivity.
"We are now able to produce a supersite billboard that is 42 square metres – 12.6m by 3.35m with this new Durst machine at 708 square metres an hour in three and a half minutes, whereas other roll-to-roll machines we have will take 25 minutes – and previously that was fast," Ferrel said.
"We can also now produce 3m by 1.5m sheets of alupanel or corflute that are printed in 14 seconds which is a game-changer.
"It will print fabrics at 500 square metres an hour and that is at a full saleable production level.
"This machine can print high opacity white, at speeds in excess of 250 square metres per hour – that is almost 10 times the 30 square metres per hour we can currently produce on our other equipment.
"This is a 10-channel machine that will help future-proof our business. It features dual CMYK and either double white or single white and clear. We are likely to use double white and see how we go."
This will also provide Cactus Imaging with the opportunity to complete more flatbed work for its clients.
"Flatbed work is something that has been increasingly requested from our current client base – without even going and looking for more work. A lot of work we do for one client – which is very regular – what normally takes us three days we will be able to do in about an hour and half with this machine – so you can imagine the savings in terms of time and productivity. This is going to be huge for our business," Ferrel added.
The purchase of the Durst P5 350 HS D4 was first announced in October last year.
Durst Oceania managing director Matt Ashman said, "Cactus Imaging is a true leader and pioneer in the digital wide format space and it thrills me to see Keith Ferrel and Nigel Spicer have again put themselves at the forefront with this investment.
"At Durst, we are confident the speed, quality and versatility of this hybrid press will aid Cactus Imaging in its future growth plans.
"I thank Keith and Nigel for having faith in Durst's quality and ability to greatly assist in the ongoing success of Cactus Imaging."
Here are some images from the installation below: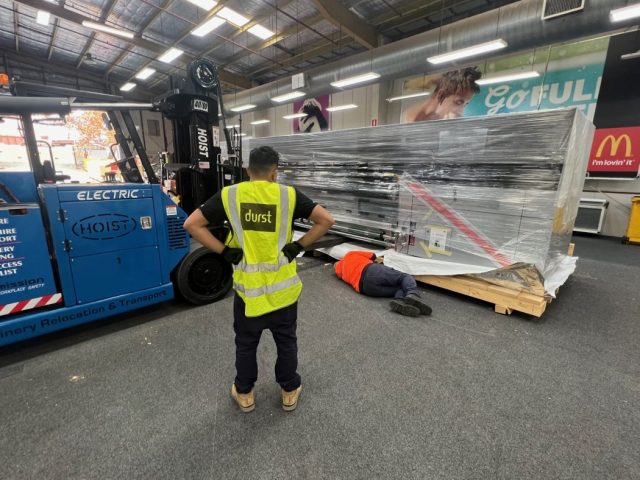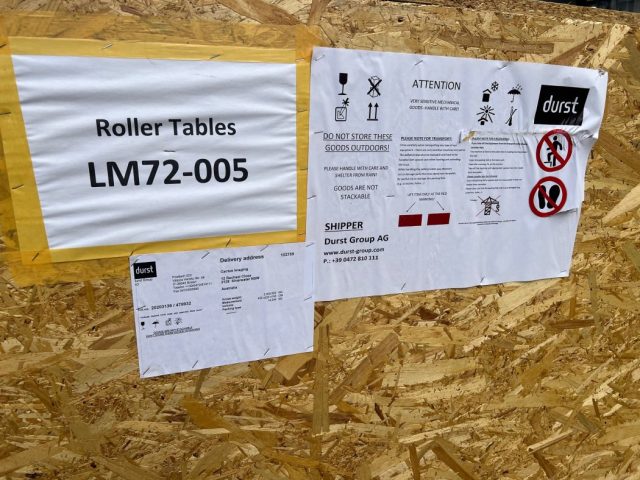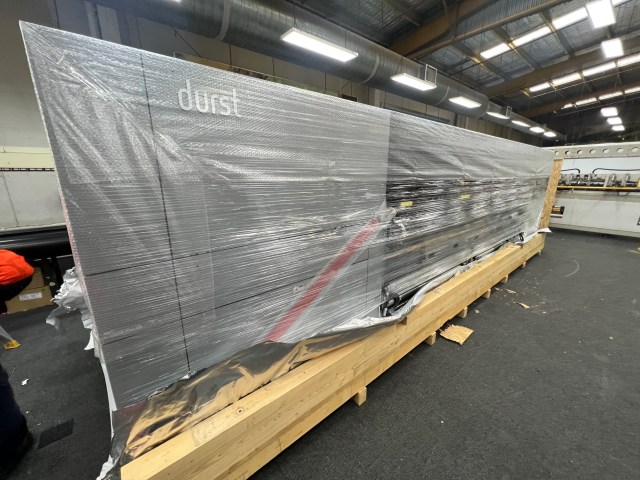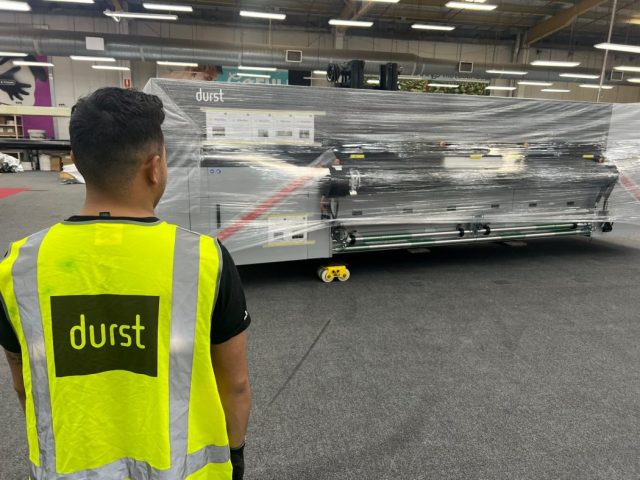 Comment below to have your say on this story.
If you have a news story or tip-off, get in touch at editorial@sprinter.com.au.
Sign up to the Sprinter newsletter