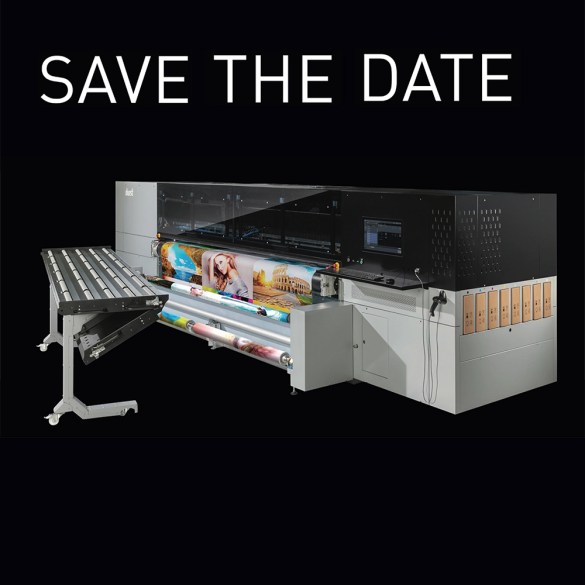 Cactus Imaging, one of the leading grand format printing companies in the region, has been confirmed as a host for the FESPA Australia Open House, where it will showcase the recently installed Durst P5 350 HS D4 large format printer.
The Open House event is open to all members of the industry offering the opportunity to experience one of the fastest machines in the market from the most respected, and internationally recognised printers in Australia.
The FESPA Australia Open House event is scheduled for Wednesday, 16 August 2023 between 3.30 pm – 6.30 pm at 12 Rachael Close, Silverwater, NSW, 2128. To reserve your spot via Eventbrite, click here. The registration closes on 11 August.
Food and refreshments will be provided by Cactus Imaging during the Open House event.
Cactus Imaging installed the first Durst 10-channel P5 350 HS D4 hybrid press in the southern hemisphere at the beginning of June this year at its Silverwater premises in western Sydney.
Click below to see a time-lapse video of the unpacking and installation of the 'significant investment'.
This is the largest single investment Cactus Imaging has made on a new large format press that delivers speeds in excess of 700 square metres per hour at production quality.
Cactus Imaging general manager of operations Keith Ferrel was impressed with the speed of the hybrid press and made the purchase to deliver a return on investment through significant improvements in productivity.
"We are now able to produce a supersite billboard that is 42 square metres – 12.6m by 3.35m with this new Durst machine at 708 square metres an hour in three and a half minutes, whereas other roll-to-roll machines we have will take 25 minutes – and previously that was fast," Ferrel said.
"We can also now produce 3m by 1.5m sheets of alupanel or corflute that are printed in 14 seconds which is a game-changer. It will print fabrics at 500 square metres an hour and that is at a full saleable production level.
"This machine can print high opacity white, at speeds in excess of 250 square metres per hour – that is almost 10 times the 30 square metres per hour we can currently produce on our other equipment.
"This is a 10-channel machine that will help future-proof our business. It features dual CMYK and either double white or single white and clear. We are likely to use double white and see how we go."
During the Open House event Keith Ferrel and Cactus Imaging general manager Nigel Spicer will be joined by Durst Oceania managing director Matt Ashman, who describes Cactus Imaging as a true leader and pioneer in the digital wide format space.
"It thrills me to see Keith Ferrel and Nigel Spicer have again put themselves at the forefront with this investment. At Durst, we are confident the speed, quality and versatility of this hybrid press will aid Cactus Imaging in its future growth plans. I thank Keith and Nigel for having faith in Durst's quality and ability to greatly assist in the ongoing success of Cactus Imaging."
Comment below to have your say on this story.
If you have a news story or tip-off, get in touch at editorial@sprinter.com.au.
Sign up to the Sprinter newsletter