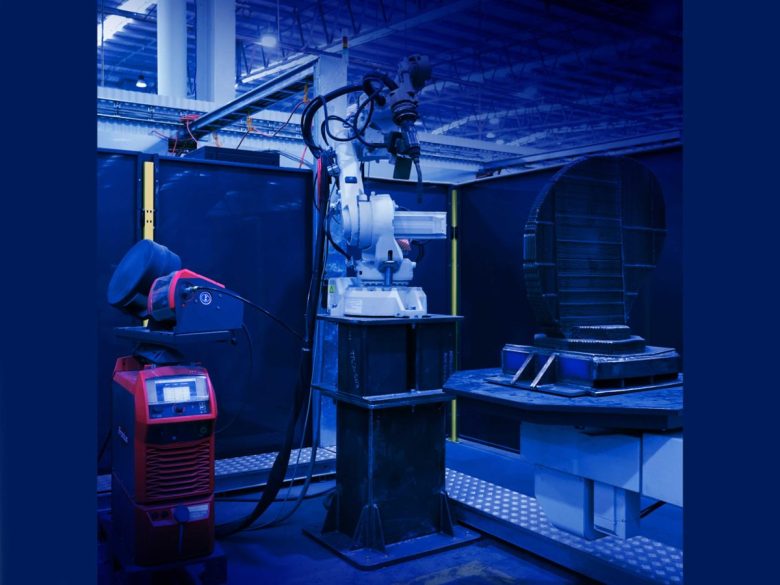 ASX-listed Australian large-format 3D printing manufacturer AML3D (ASX:AL3) has sold a medium-level enterprise Arcemy Wire Additive Manufacturing metal 3D printing system to Curtin University.
This Arcemy system is expected to complement existing small-scale R&D capabilities in Curtin's new Additive Manufacturing Microfactory Facility.
AML3D said the sale, valued at $1 million, aligns with its strategy of increasing the proportion of its revenue contributed from sales of Arcemy systems.
Under the sale contract, AML3D will provide three years of software licensing and technical support. Sales proceeds are expected to be received in three instalments commencing from the receipt of the purchase order through to delivery and installation of the new system.
AML3D added that the sale supports the growth of advanced 3D wire additive manufacturing at leading educational and research institutions, which will play a critical role in upskilling Australia's defence manufacturing capabilities.
In addition, the Curtin Microfactory will act as a satellite R&D platform for AML3D to demonstrate Arcemy's capabilities to potential customers across Western Australia's mining, agriculture, oil and gas and defence maritime industries.
Under a separate partnership agreement, AML3D will collaborate with Curtin University on a research program utilising the new Arcemy system, including contributing $100,000 per annum over three years to support a full-time research fellow and a PhD candidate.
The research activities undertaken as part of this AML3D-Curtin collaboration will focus on new alloys and materials science with a bias towards the needs of new defence customers utilising AML3D's WAM technology through various accreditations.
AML3D interim CEO Sean Ebert said, "AML3D is delighted to be able to support Curtin University in expanding its wire additive manufacturing capabilities with the purchase of an enterprise-level Arcemy system.
"This sale represents AML3D delivering against its strategic objectives and is an excellent opportunity to partner with Curtin to expand the applications for our Wire Additive Manufacturing technology in Australia and globally.
"We look forward to collaborating with Curtin on research that will enhance the capability of our Arcemy systems for our customers, especially in defence and maritime. Over the longer-term, this research program should help to position AML3D to benefit from an expected expansion of defence manufacturing that AUKUS and other demand signals will drive.
"Our ability to use this new Arcemy system for satellite manufacturing is also expected to expand the market for on-demand metal 3D printed products and spare parts."
Comment below to have your say on this story.
If you have a news story or tip-off, get in touch at editorial@sprinter.com.au.
Sign up to the Sprinter newsletter