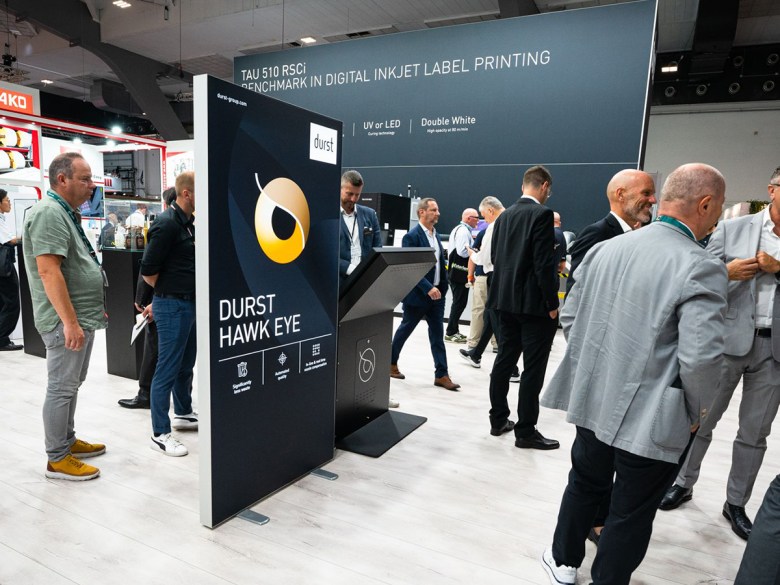 Durst Group has set the benchmark for digital printing technology at Labelexpo Europe 2023 by introducing its Hawk Eye technology and focusing on three primary themes – more applications, more automation and less waste.
The innovative Hawk Eye technology utilises camera vision systems and artificial intelligence to automate print quality, significantly reducing waste and improving print quality.
The Durst Hawk Eye goes one step further than similar inspection systems available on the market. It is correcting print mistakes, such as missing nozzles, in-line and in real-time, without any setup needed or operator intervention.
Additionally, it aims to significantly reduce setup time and waste, enhancing efficiency and an even more competitive total cost of ownership (TCO) for the Tau RSC platform printers.
Durst Group product manager Martin Leitner said, "The Durst Hawk Eye is a game-changer for the digital printing industry. This technology will greatly increase productivity and efficiency, but more importantly, it will reduce waste and the carbon footprint of our customers. We are thrilled to introduce this innovative solution to the market and provide exclusive information during Labelexpo."
On the showfloor, Durst Group also showcases the successful Tau 510 RSCi. Labelexpo visitors can see the press demonstrating its capabilities in real-time, printing at a remarkable speed of 80m/min at a printing width of 510mm, leading to productivity of over 3,000 square metres per hour.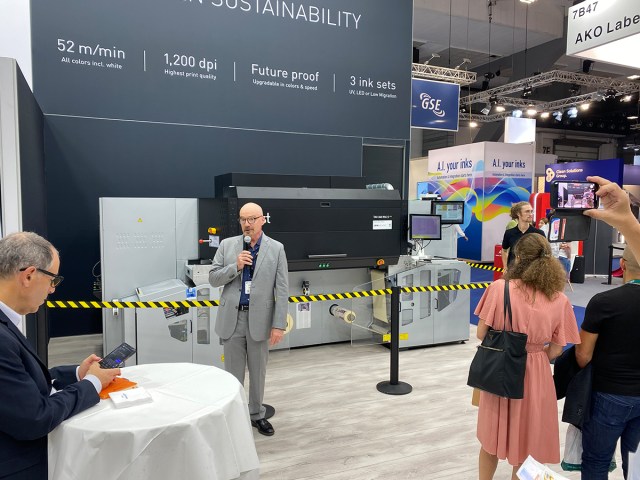 The Tau 510 RSCi brings powerful advantages to production, such as material and application versatility and excellent print quality, even at the highest productivity, while offering aggressive TCO.
Durst has equipped the Tau 510 RSCi with new automation features, making the operator's life easier and increasing the overall high efficiency of the machine.
The press on the showfloor is equipped with the powerful double white feature, allowing to print white ink at excellent opacity levels.
According to the company, these are just a few reasons why label converters are using the Tau 510 RSCi to switch their flexo production to digital print.
Durst Group also unveiled the next generation of the Tau RSC UV ink set, available in CMYK OVG and white. It meets the latest regulatory requirements, expanding the converters' application range even further.
Comment below to have your say on this story.
If you have a news story or tip-off, get in touch at editorial@sprinter.com.au.
Sign up to the Sprinter newsletter