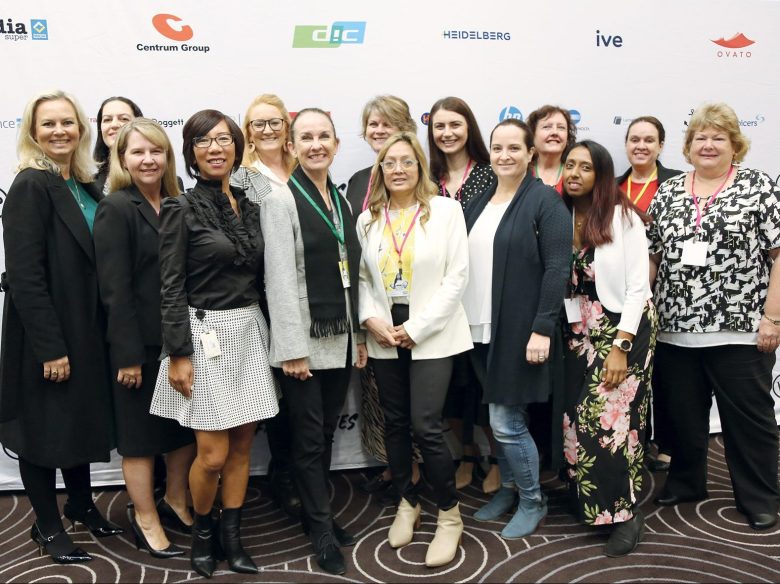 The Women in Print Breakfast at PacPrint 2022 is days away, with organisers revealing that the topic of discussion will be the development and need of a gender equality policy for all of industry.
The Real Media Collective (TRMC) CEO Kellie Northwood will be leading the discussion, presenting the performance of the print and visual communications industry and how to build a united policy.
A panel of industry leaders will also explore how attracting female talent leads to increased profitability and greater business success.
This is the first time Women in Print have included men to their event as the discussion is seen as one that is important for all industry leaders – male and female.
"It is an important step to take, with everyone from the industry in the room, we can explore the important role we each play in building a more diverse and thereby rich, industry environment," Northwood said.
"The research I will be presenting shows very clearly, companies who implement gender and diversity policies into their businesses have increased profits, higher staff retention rates and stronger business cultures. We also know we have skills shortages across our industry and this will not improve if we are ignoring 50 per cent of the population."
The breakfast will include a 'call to arms' with an industry policy being distributed to all PVCA/TRMC members following PacPrint, calling on all member companies to implement a step-by-step guide for their businesses.
The panel will also include Women in Print South Australia patron and deputy president, Sandy Aspinall, who will share insights across the recruitment of female talent and her findings in recent months.
Aspinall is the director of Creative Juice, a recruitment business across the print, design and related services sector.
In addition, Ricoh Graphic Communications national sales manager Mark Moro will provide insights across the broader lens of skills and training to incentivise and retain our emerging talent.
"I have always been passionate about how we build up emerging talent and as our industry faces increased challenges across attracting talent into our industry, but also ensuring they are motivated to stay and build strong careers is something I think we all need to address and build solutions for," Moro said.
Charlotte Fountain, the 2021 Emerging 50 ProPrint Awards Winner, will also join the panel to share her experiences as a female apprentice and a young emerging talent into the industry.
"The panel is a range of talent and across our industry, each bringing a different perspective which I think will add to a vibrant discussion. That said, this is an industry discussion and will be opened to the floor to all attendees," Northwood said.
"So, I hope everyone brings some thoughts on how we can best achieve a solid industry standard and policy. It's a warm breakfast on a Melbourne Winter morning, tickets are $35 a head, so there is no excuse to not come, learn and embrace an important topic."
Click here to book your tickets.
Comment below to have your say on this story.
If you have a news story or tip-off, get in touch at editorial@sprinter.com.au.
Sign up to the Sprinter newsletter