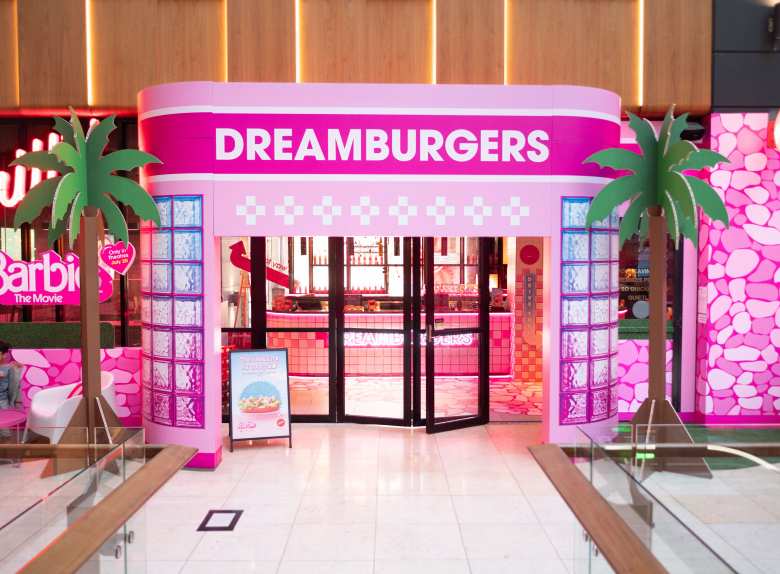 Next Printing has completed the re-fit of a Grill'd casual dining restaurant in Sydney, transforming it into Barbie's Dreamburger Diner to coincide with the launch of the Barbie Movie last month.
Next Printing head of sales Pranil Chandra explained that strategic brand and experiential agency Bastion Experience contacted Next Printing in April with an extensive brief of the Grill'd The Galeries' Sydney re-fit.
Barbie's Dreamburger Diner was centred around the concept of immersing burger lovers in a pink dreamworld, where they could sit and enjoy pink burgers surrounded by fun Barbie-inspired 'instagrammable' décor.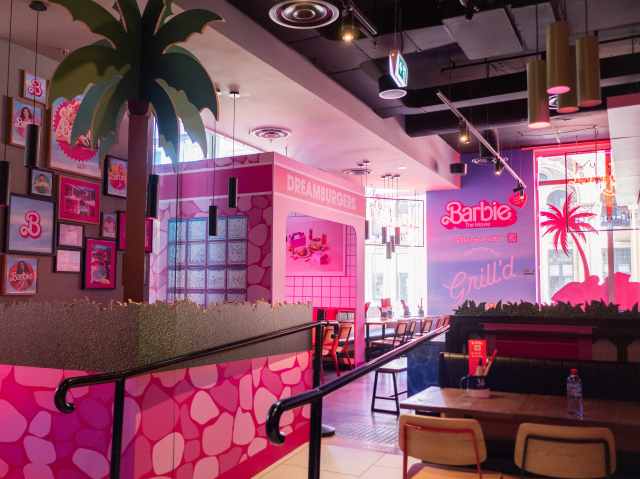 "From the outset Bastion suggested Reboard as a primary component. As an engineered paperboard with the strength of MDF, it was a smart choice for a temporary fit-out that would need to withstand five weeks in a high-traffic restaurant environment. Along with Reboard, we utilised a range of other print materials to further transform windows, floors, tables and columns inside the space," Chandra said.
"Initial site checks revealed many of the existing timber booth structures destined to be clad with Reboard were not perfectly square, a major consideration during the industrial design process. In addition, the number of high-profile stakeholders involved meant that a considerable approval process was required over a very short timeframe," he added, confirming that the entire re-fit had to be completed in just one night.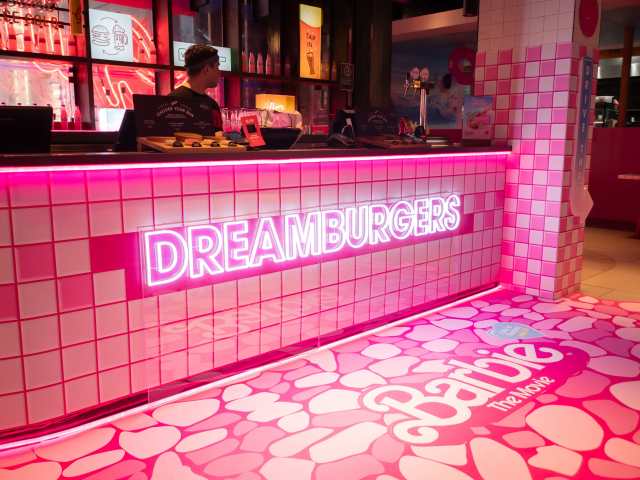 For production purposes, Sydney-based Next Printing broke the project into 10 jobs that corresponded with the main areas to be updated within Grill'd.
These areas included: The Façade, Bar, Cabana, Movie Wall/Column, Hedge, Drive Thru Diner, Dreamhouse, Bathrooms, Backwall/George Street Windows and Photo Frames/Lightbox Prints.
"Treating these as individual mini projects allowed for quicker approvals and movement through production. The items were then packed by area for speedy allocation and unpacking on-site," he said.
Chandra explained that a team of six experienced installers was utilised and approximately 90 Reboard sheets, along with other substrates, was used, allowing Next Printing to assemble and build a variety of custom structures on site.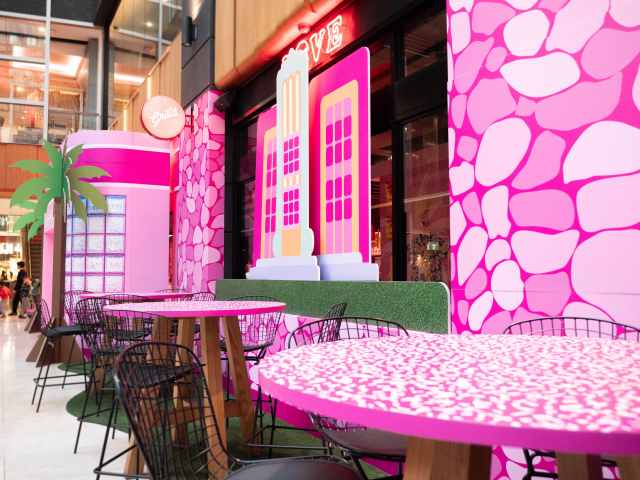 "Some items, for example the main Dreamburger entry feature, were pre-built prior to installation and transported to site to expedite the build. The entire installation was completed on time with the team from Bastion adding their own finishing touch with props and lighting," he said.
Chandra added that the fit-out has generated a "considerable buzz" on Grill'd Burgers' Instagram page with posts such as "It is amazing! Can I confirm that I want to live there! Was so lucky to visit", "it was decked out on the inside! So cool!" and "Biggest slay" being the general consensus among Grill'd's many patrons.
"The before and after shots of Grill'd The Galeries' really must be seen to be believed. All designated spaces were completely transformed into the 'Dreamburger Diner – a place where everyone feels pretty in pink'," he added.
Barbie Movie is copyright 2023 Mattel and WBEI (s23).
Here's a selection of images taken before and after the re-fit: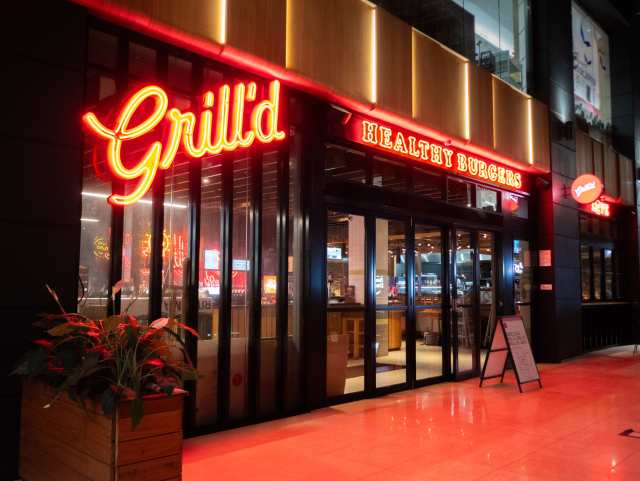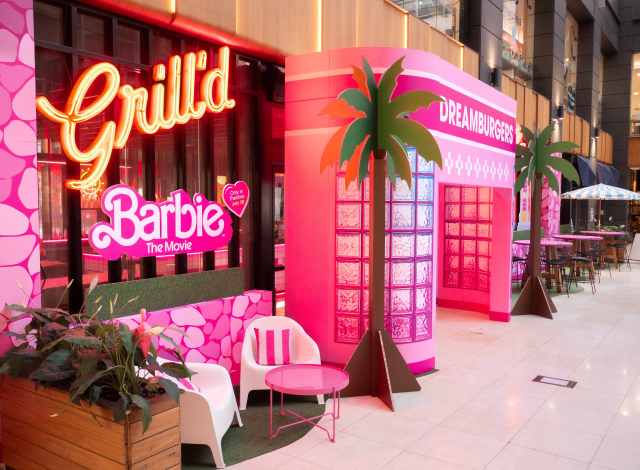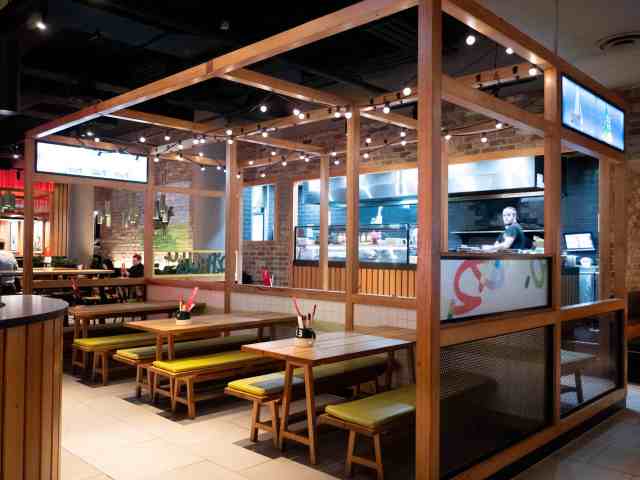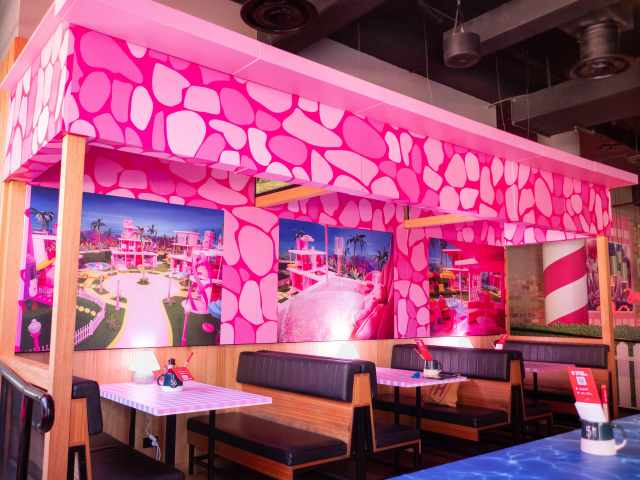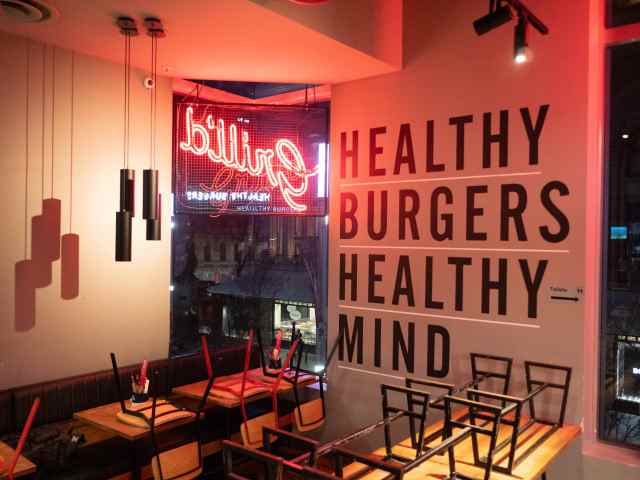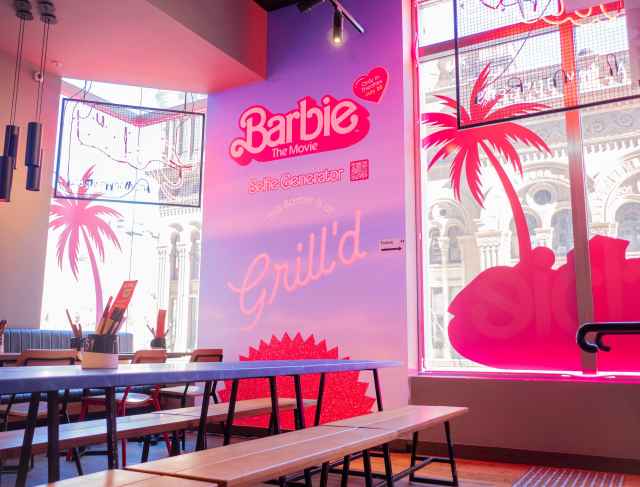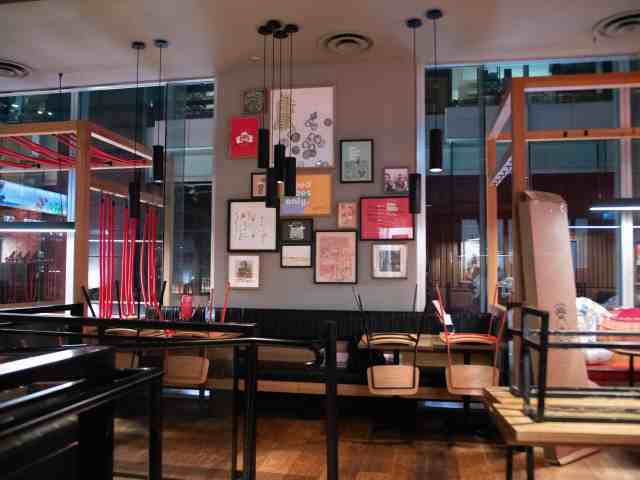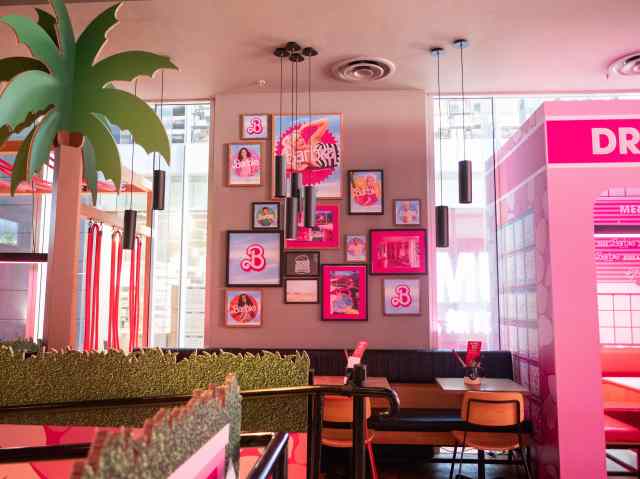 Comment below to have your say on this story.
If you have a news story or tip-off, get in touch at editorial@sprinter.com.au.
Sign up to the Sprinter newsletter