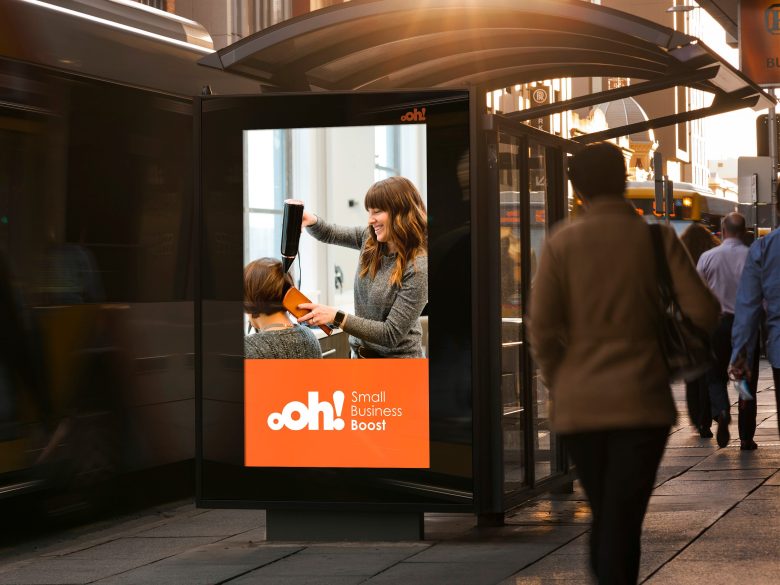 oOh!media has launched 'Small Business Boost' in Adelaide, a major initiative supporting small businesses in the South Australian capital to drive awareness, revenue and increase resilience.

With rising inflation and cost of living pressures, small businesses are facing rapidly evolving economic headwinds. oOh!'s Small Business Boost aims to offer cost-effective Out of Home advertising solutions to small enterprises in Adelaide that will drive customers to their products, services and online locations.

The company said the initiative follows the City of Adelaide's decision to award oOh! the long-term street furniture and advertising contract in September last year. The contract encompasses the maintenance and advertising services for 134 bus shelters, 60 of which will include digital displays, as well as six additional communication screens in new greenfield locations.

The expanded oOh! street furniture network will deliver a 100 per cent weekly reach in the  City  of  Adelaide  and lifts oOh!'s total network reach in the  Adelaide  market to 97 per cent.
Under the Small Business Boost, selected businesses will be provided with an Out of Home media advertising package valued at $100,000 to promote their products or services across oOh!'s digital network in return for a minimal investment of $5,000 to cover production costs.

oOh! chief commercial operating officer Robbie Dery said, "While businesses in Adelaide, and elsewhere, have been battered by the pandemic and now rising inflation and cost of living, we want to ensure the longevity and ongoing success of small businesses which play such a huge part in their local communities.
"As Australia's largest Out of Home media company we are launching the Small Business Boost in Adelaide to assist these enterprises by giving them cost effective and efficient access to our extensive digital Out of Home network in the city.

"Out of Home media reaches consumers at scale and drives them to engage and buy. At a time when many businesses don't have the spare budget for marketing, this initiative alleviates some of these pressures and is open to all eligible small businesses across Adelaide and we encourage them to apply."
City of Adelaide lord mayor Jane Lomax-Smith said, "Small businesses make a huge contribution to our success as a city and we want to do all we can to support them as we continue to bounce back from the impacts of the pandemic.

"So we welcome this innovative partnership between the City of Adelaide and oOh!media as it will provide valuable marketing exposure to help our vibrant small business sector flourish."

Qualifying Small Business Boost companies need to have fewer than 20 employees, a turnover of between $200,000 and $600,000 (FY22) and will have 12 months in which to use their advertising package.
Applications for the Small Business Boost are free and all terms and conditions can be found here.
Comment below to have your say on this story.
If you have a news story or tip-off, get in touch at editorial@sprinter.com.au.
Sign up to the Sprinter newsletter